Ali Riaz Malik secured a very respectful position as a leading entrepreneur in Pakistan. At present, he holds the prestigious position of a CEO in Bahria. Even though the company is said to have a well-known name in the real estate industry, Ahmed Ali Riaz took the company to new heights by making it a global name. He is said to be the son of Malik Riaz Hussain, the 7th richest billionaire out of Pakistan. Ali Riaz Malik is said to have achieved success on his terms without having to use his family's name. Not only is he famous for his business achievements, but he has made a substantial contribution as a Philanthropists.
Profession and Education : He was born in Rawalpindi in 1978, and from his youth, he wanted to focus on developing real estate with his father. Ahmed Ali Riaz Malik realized real estate was his true calling when he went to Dubai for a holiday; the amazing skyscrapers grasped his attention, he immediately decided that he wanted to give Pakistan a similar facelift.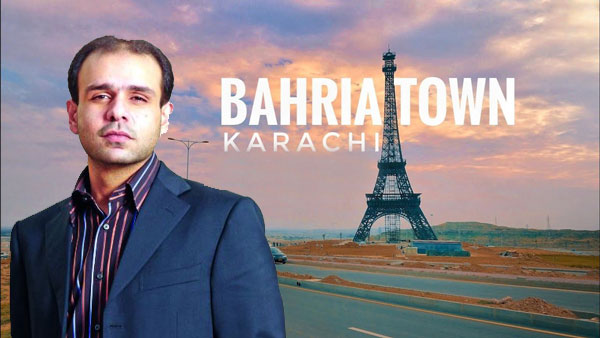 Ali Riaz Malik did schooling from the reputed Beacon school in Karachi; soon after that, he joined his father's business. This is where he started his journey into the real estate business, and he pretty much never looked back.
Even though his father was a well-known name in the real estate, Malik Ali Riaz decided to create his own name in the industry. He began by working under the designation of the procurement manager, and then he was promoted to project manager in the year 2005 by proving his mettle.
Over the next couple of years, he was appointed as a supervisor for different projects in Bahria town. A few more years of hard work, and at last, Ahmed Ali Riaz Malik was asked to step into the shoes of CEO for the company; this was a major milestone in his career. From this point on, he worked hard, and today his company is worth $1billion.
The Private Life of Ahmed Ali Riaz
He was born in the year 1979 in Rawalpindi; his father's name is Malik Riaz Hussain. He also has a younger sister. Once he completed his studies, he joined his father's business, and he has since then has achieved a great deal. In 2003 he got married to Mubashra Ali Malik in a very elaborate ceremony which was attended by some of the elite members of the society.
His wife, Mubashra Ali, was born in the year 1983, and her family owns the biggest sugar refineries within Pakistan. Once she got married to Riyaz, she took an active part in his Philanthropic activities. His most noted effort was Dastarkhwans, which was focused on serving meals to poor people daily. He fed 150,000 two times a day.
Ahmed Ali Riaz Malik is said to be a fitness freak and works out two times a day and on all days of the week. He follows a very nutritious diet, and he likes to get a lot of rest. He follows a rigorous regimen as he believes that healthy habits give you mental stability, good physical appearance, and overall good health. His diet consists of vitamins, proteins, minerals, eggs, milk, fruits, and fresh vegetables. He took this discipline of his and also incorporated it into his professional life, so it is not a surprise that has managed to achieve so much success.
He tries to pass this on to others by incorporating gyms and exercise areas in all of his projects. He feels that if you are to be healthy, you have to live in an environment that promotes good health. Most of his projects include swimming pools, tennis courts, football grounds, riding clubs, parks, and gyms. One of his projects in Rawalpindi, Safari Gym, has sophisticated equipment with well-qualified trainers. He has constructed parks in every corner of Bahria town to encourage people to go out and get some exercise very frequently.
All The Projects For Development Undertaken in Bahria Town
Ahmed Ali Riaz has played a pivotal part in the various projects of Bahria Town. It is said that he is most responsible for the company's outstanding success over the last couple of years.
He used all his expertise and knowledge to initiate some of the biggest projects and to achieve their successful completion. He also completed his dream project, which was Island City; he achieved this by collaborating with real estate expert Thomas Kramer from the U.S. This set the standards very high, and after this, he completed one project after the other.
Ahmed Ali Riaz Malik Bahria Town is known to be a person with a vision of the future, so he likes to look ahead and plan way. This helps him to achieve exactly what he hoped for. Apart from his regular real estate projects, he is also involved in building what is supposed to be the third largest Mosque in Pakistan; this will be situated in Karachi.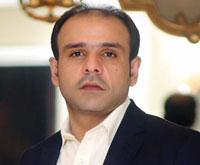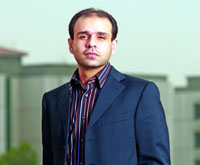 Santosh Kumar, He is a SEO + Blogger have 12 years of experience in writing tutorial, informative and product reviews topics.