On April 20, 2007, Abhishek Bachchan & Aishwarya Rai tied the knot at Amitabh Bachchan's home Prateeksha in Juhu, Mumbai, following Hindu rites.
Since they got together, the pair has been relationship goals for everyone. The couple, who celebrated their 16th wedding anniversary recently, seems destined to be together.
Dhai Akshar Prem Ke, released in 2000, marked the first time Abhishek and Aishwarya shared the screen. In 1999, during the very first photography for the film, the future pair finally met each other. They hit it off right away and quickly became pals.
Age Difference Between Aishwarya Rai and Abhishek Bachchan
The days of a man's girlfriend or wife being significantly younger than him are over. Many couples have bucked the norm and found marital happiness despite it, including Abhishek Bachchan and Aishwarya Rai of the Bollywood film industry.
Aishwarya Rai is two years and two months older than Abhishek Bachan. The best part, this age difference has never created any hindrance in their love life.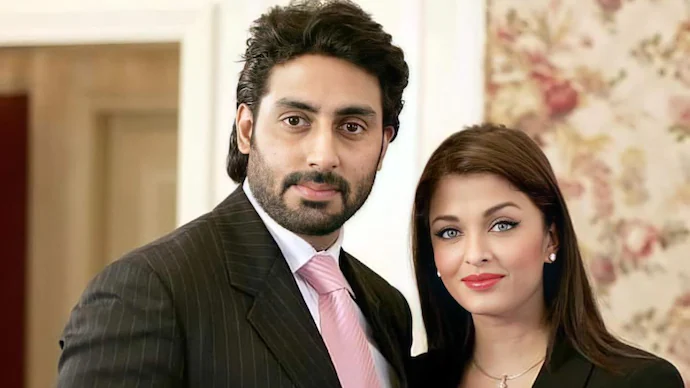 More details about Aishwarya Rai and Abhishek Bachchan
Abhishek Bachchan is a star kid of a famous celebrity, Amitabh Bachchan. He is himself working as an actor, and producer in Bollywood.
While Aishwarya Rai is an epitome of beauty, and amongst the most influential and popular celebrity
They worked together again after the movie Dhai Akshar Prem Ke in 2003's Kuch Naa Kaho. However, they began dating while filming Umrao Jaan in 2006. That was confirmed by even Abhishek. They began filming Dhoom 2 at the same time, which only served to heighten their emotions.
Abhishek's proposal to Aishwarya was a turning point in their blossoming romance. On the spur of the moment while filming in New York, the actor decided he wanted to marry Aishwarya and spend every moment of his life with her.
Soon after Aishwarya accepted the proposal, the couple began making plans for their fairytale wedding. The happy pair tied the knot on April 20, 2007, after getting engaged on January 14, 2007. The small ceremony combined North Indian & Bengali wedding traditions. People were fascinated by every aspect of what quickly became the most talked-about wedding of the year.
Remember, this happened long before the rise of social media. Aishwarya's golden saree and Abhishek's shimmering sherwani made them both shine like royalty.
After getting married, Aishwarya & Abhishek became the most favorite couple. They were genuinely thrilled to be in each other's company in public. However, their joy grew exponentially when they became parents. Aaradhya Bachchan was born to Aishwarya on 16 November 2011, marking the beginning of a new chapter in the couple's lives.
The couple still trends on social media and paps always capture their happy moments which excites their fans.
Santosh Kumar, He is a SEO + Blogger have 12 years of experience in writing tutorial, informative and product reviews topics.