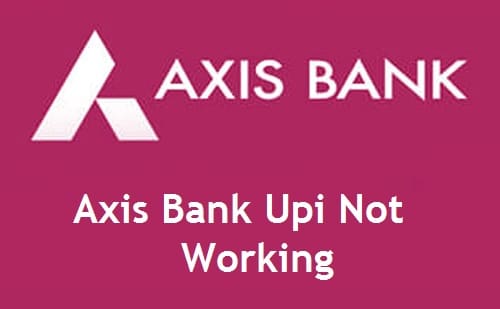 With the implementation of the Unified Payments Interface (UPI), Axis Bank was a pioneer (UPI). Through this approach, they can provide their account holders with the greatest possible selection of integration solutions.
BHIM Axis Pay UPI Application is an online payments interface that allows you to make transactions with people using UPI IDs. This UPI can be used on both android and apple phones.  Several prominent retailers accept UPI, and you can complete the necessary steps to make easy Axis Pay Payments.
Using UPI, you can make payments to merchants who operate both an e-commerce platform and physical retail locations.
Axis Bank Upi Not Working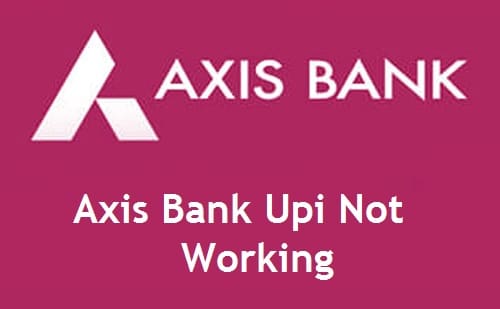 Sometimes Axis Bank UPI fails to work; here are some of the factors and their fix which can help you in resolving the problems.
Several failed Axis Bank UPI transactions have resulted in users being greeted with the notifications "servers temporarily unavailable" or "Your bank's servers did not respond" on their computer screens. If the same thing is happening with you, then wait for some time and try refreshing the app and then try again.
2. Low bank balance
The transactions can also get failed if you don't have enough bank balance in your account. You must have sufficient funds in your axis bank UPI to complete your payment.
3. The issue with QR code
QR codes allow you to browse UPI apps quickly and easily without having to input or memorize a bank account. You may scan a QR code UPI app on your phone and can make transactions without any hassle.
While completing the transactions with QR code, make sure your app is updated, your camera lens is clean and you are appropriately holding the phone so that the QR code is visible through the lens.
4. Updating UPI app
The transactions on the UPI app fail when the user is not using the updated version of the UPI app. In such a case, you must always keep your application updated and make sure that your old version of the app doesn't act like a hurdle in your financial transactions.
5. Verifying bank account, UPI ID, and mobile number
When you have to make a payment through Axis Bank UPI, you need some important details like the recipient's mobile number, a UPI ID, and a bank account. When the user inputs the incorrect details, transactions may fail as a result of this. Thus, you must double-check the bank account, UPI ID, and mobile number and then proceed with your transaction.
6. Problem with the receiver's bank account
Sometimes the issue persists when there is a problem at the other end, meaning your UPI is working properly, but the receiver's bank account is facing an issue. In such a situation get in touch with your receiver and get your problem fixed.
7. Contact customer support
Axis bank customer support can best help if none of the above-mentioned tricks are working for you. Dial 1860 419 5555 right away to quickly get a solution for your UPI app not working.
Santosh Kumar, He is a SEO + Blogger have 12 years of experience in writing tutorial, informative and product reviews topics.