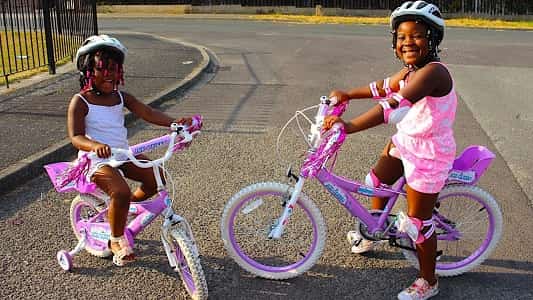 If you haven't introduced bicycle riding to your kids yet, then it's definitely a great experience for them when learning to ride it on their own. Riding a bicycle not only allows children to have fun but also keeps them fit and helps them grow. It keeps your kids engaged and your kids may feel exhausted after having so much fun, which will help them sleep early and better. If you encourage your kids to ride bicycles and help them make it a part of their routine, then they will become more and more athletic over time, which is ultimately a good thing.
But it is really important for you as a parent to buy a safe and well-built bicycle for your child for a comfortable experience. And when you head over to the Indian market for this, you'll be overwhelmed by how many options are available there. Don't you worry, we are here to brighten your day with this post where we'll share a detailed list of the best bicycles for kids in India. In addition to that, there will be a comprehensive buying guide where we'll walk you through some important aspects to look at when buying bicycles for your kids in the online and offline markets. Also don't forget to buy safety helmet and a cable lock with bicycle.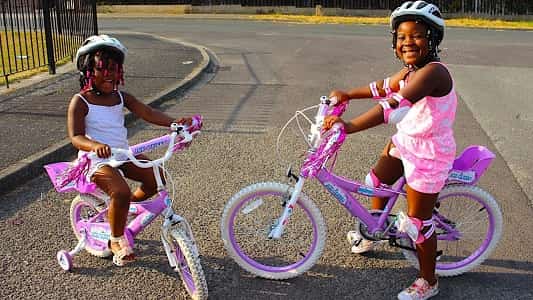 List of Best Bicycle For Children in India
How to Choose the Best Kids Bicycle?

Since it's about finding the best bicycle for your kid, you must consider some important factors before making the final purchase decision. Let's go over these factors one by one and select the right fit for your kid.
Select the right type
There are multiple types when it comes to bicycles, especially for kids. But we recommend you choose the right type while keeping in mind the age of your kid. If your kids are between ages 3 and 5, then it'll definitely be the right decision to go with Balance Bicycles. There are some foldable bikes for ages 3 to 6, so you may want to consider those as well. Speaking of the third type, that would be the most commonly used one, which is single-geared bicycles. These types of bicycles are perfect for older kids ages 7 to 13, or even teenagers. The next type is multi-geared bicycles, which are quite similar to the previous ones, but the only difference is in terms of gears that can help your kids control such bicycles pretty well.
The height of the bicycle
Aside from your child's age, there's one more important thing to look at which is the height of the bike. Kids must feel at ease on their bikes in order to learn to ride them properly. The size is usually given in inches and corresponds to the wheel diameter, so choose the size accordingly. Of course, this will make learning more efficient and enjoyable for your little aspiring cyclist. When looking for a bicycle online or in the offline market, you'll notice that the size ranges between 10 inches and 24 inches.
Safety and comfort
If your child cannot comfortably reach the handlebars or brakes while standing over the top tube, that's a red flag, because it's not very safe for your child to ride such a bike. As a result, you'll see that your kids will be unable to control, stop, or steer the bike properly. Similarly, if your child's bike is too small, you will notice them hitting their knees on the handlebars and appearing crunched on the bike. Therefore, always choose the appropriate size according to their age. Also, if the grip on the brakes and paddles of the bicycles is not good, that's also a safety hazard, and it would also be very uncomfortable for your kids.
Build quality
In India, you'll find many kids' bicycles built as they'll only last a few months or so. Usually, such bicycles have a hollow piped frame, which you can tell at first glance. If you want a durable bike for your kid, then it'll definitely cost you a little more, but it'll be worth it. Kids ride bikes fearlessly, so it is important to have well-built bicycles. On our list of the best bicycles for kids in India, we made sure to only list bicycles with well-built frames, so go ahead and take a look at today's list.
Santosh Kumar, He is a SEO + Blogger have 12 years of experience in writing tutorial, informative and product reviews topics.