Petrol prices are reaching upward leaps throughout the world. Hunting a gas station demand is a considerable amount of money from people. It has become challenging for middle-class people to pay a lot of money to make their vehicles run on petrol. For two-wheelers, there is a particular alternative that has been made. Undoubtedly, for four-wheelers, electrics options are yet to come! The vehicles that run on electricity introduce by distinct companies.
It gives liberty to people for getting their hands on convenient vehicles that comes for relatively less amount money. Another reason for buying an electric scooter is it is responsible for reducing the concern of air pollution. There are an array of options in the market for buying electric scooters, and they are responsible for fulfilling the demands of all riders. Multiple brands are available, thus providing people with reliable options.
Here are the top best most popular electric scooters you can buy in India.
Ather 450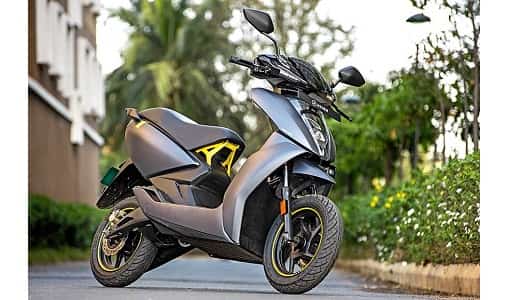 Ather is a company that has introduced 450 electric scooters yet. In recent, they have come up with a new model which has unique features. The company has an upgraded model known as ather 450 X. It is a lovely model for two-wheeler riders. There are multiple reasons to consider the above mention model of scooter. First and foremost, it gets charged in around five hours completely. That helps people to take the vehicle in use up to 116 km. Although, it also depends on some external conditions. It is a decent model which is preferable by people these days. The top speed of Ather is 80 km/h. The design of the model is very appealing to most buyers. It starts from 1.27 lakh. People also have to invest an additional Rs.2000 for maintenance, spare parts, and repair costs.
Bajaj Chetak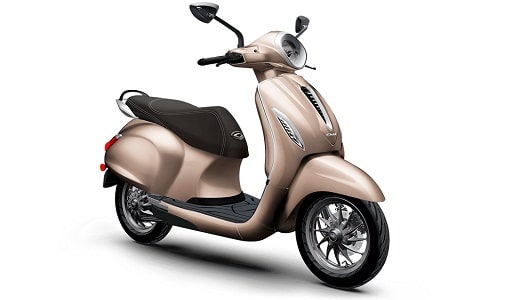 Bajaj is a company that has given Chetak a new life. It's happened since the company has upgraded the model by giving it electric features. There are two variants of scooter: Urbane and Premium. Both of them are entirely different from each other, and their features are also distinct. In terms of cost also varies. The former one cost One lakh, and the latter one cost 1,15,000.
Interestingly, they have introduced a scooter with LED lights that give retro design to a digital instrument. The scooter gets charged within five hours and then goes about 95 km on a single charge. The maximum speed of Chetak is 78 km/h. Needless to say, it completely fits into the traffic regulations.
TVSiQube Electric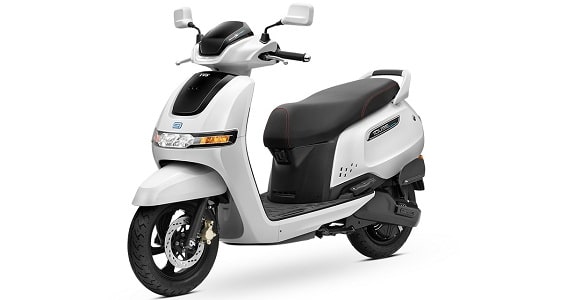 If you want a famous brand of scooter, then TVS is a well-known brand for two-wheelers. It is pretty popular in the market, and most people are fascinated with the look of an electric scooter known as iQube. There are multiple unique factors about the above mention model. First, people have the opportunity to switch between economy and power mode. Both of these modes work entirely differently from each other. Second, during this drive, you can make an impact on your riding range. On a single charge, you can go upto 75 km. Additionally, you have another best feature about the model that is 12-inch tubeless wheels, sporting 220 MM disc brakes and 130 MM drum brakes. The electric motor of IQube is 4.4 kW.
Okinawa ipraise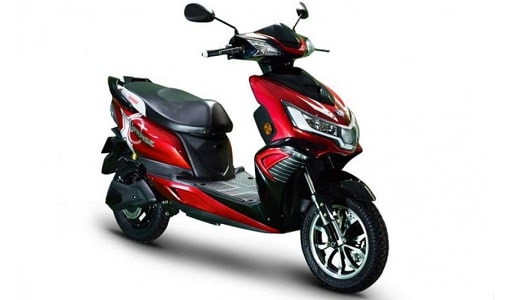 Okinawa iPraise is one of the best models in electric scooters. There are three modes of ride: eco, sport, and turbo. All three of them will give you the best experience and are entirely different from each other. The top speed of the model is 75 km/h. The best and unique part about the model is it has a removable 72 V dual battery pack. The best part about the above factor is it takes around three hours to get ultimately charged.
Moreover, it helps you to cover a distance of up to 160 km on a single charge. The cost of the model is around Rs.1,20,000. Most people love to get their hands on a specific model because of its best looks. For most buyers, it is a viable choice that readily dupes you.
Hero Photon HX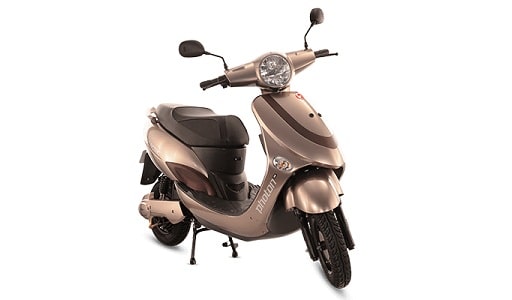 If you are looking for an affordable instrument, then hero electric introduced one of its models known as the photon HX scooter. It is a scooter that pretty much fits into the interest of people. The cost of the scooter is less than 75,000 that allows people to give it a go. Definitely, you are not going to compromise the overall range. It takes five hours for a model to be ultimately charged. During this drive, you can ride your scooter for 85 km on a single charge.
Moreover, the top speed of the model is 45 km/h. Apart from this, there are other notions of the model that need to be considered and fabulous. For example, the scooter's body is of plastic and wrapped with the motor carries 1.5 kWh. In addition, there is a circular headlamp in front of the scooter that is an additional outstanding feature.
Pure EV Epluto 7G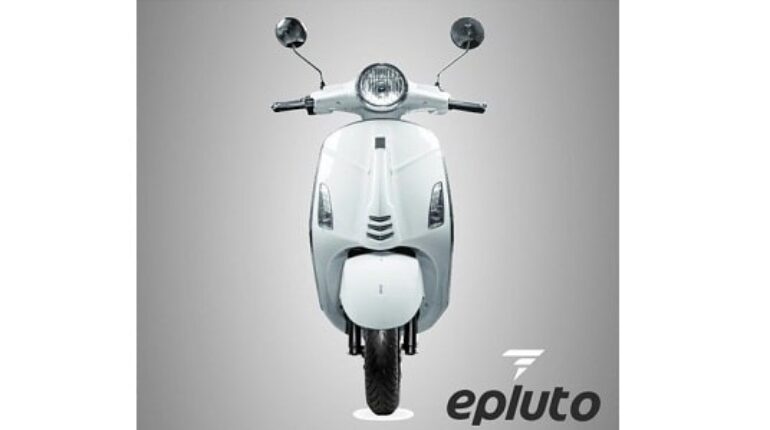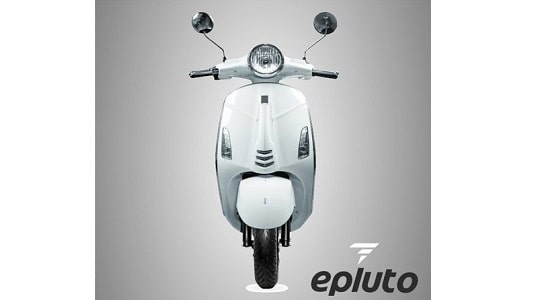 Pure EV Epluto 7G is the most convenient option. The best part about the model is it consists of many features in a very affordable range. A recently introduced device that provides people with sufficient options. Let's discuss them one by one. The first thing in a single charge is that it promises you to cover a distance up to 120 km. The top speed of the model is 60 km/h. Other exciting features are listed below. Firstly, it consists of an LED headlamp, which gives a unique appearance to the model. Secondly, it has a digital instrument cluster.
Furthermore, it is responsible for controlling riding modes. Apart from this, there are drums brakes at the back and a disc unit on the front. It gets completely charged within 4 hours, and the scooter packs a 2.5 kWh battery. However, the battery unit is removable so that you can charge it at your home also.
Ampere Zeal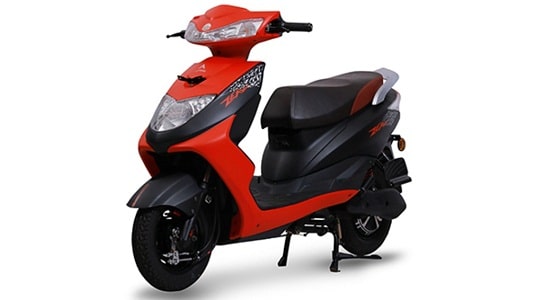 People with physical disabilities can have the best option of electric motor known as Ampere zeal. There are some interesting factors about the model which you are going to discuss below. Firstly, it is super lightweight that makes it ideal for most people. Especially when it comes to physically disabled people, it is the best option for them. Moreover, it gives people three years warranty, and with its appearance, it has attracted many customers. Considering the quality in deep, it takes five hours to charge and cover 80 km in one go wholly. The top speed of the model is 55 km/h.
Hero Electric Optima E2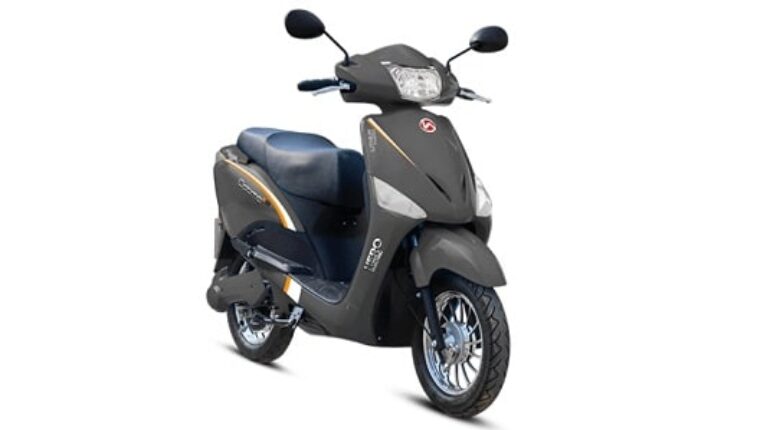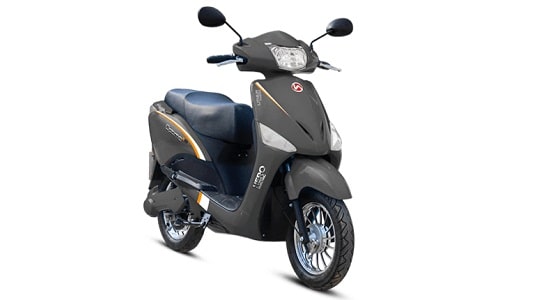 Hero is the best company, and its name is enough for making you relax in terms of buying their instruments. Hero Electric Optima E2 is a reliable option for Indian riders. It gives people a battery pack of 250 W. Apart from this model's top speed is 25 km/h. It is comparatively less than other models. However, there are other unique factors in the model. The cost of the model is relatively more minor, and the frame of the scooter is lightweight. Both these factors are the ideal choice for many customers. Hero also offers a five-year battery warranty to their customers on this model. That makes people relax about their maintenance and life.
Ather 450X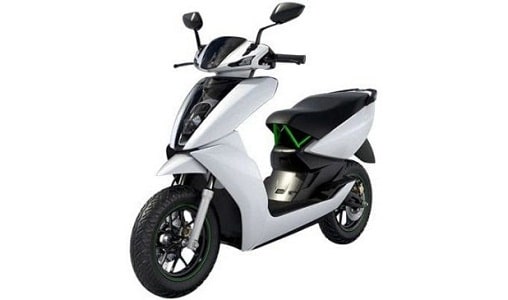 Ather 450X is one of the stylish-looking scooters that are responsible for fascinating customers. There are different factors in this model that add extra benefits to buy. It is manufactured and developed in India and is giving competition to many models. There are some best qualities in the model. There are different riding modes that an owner can adjust as per their choice. It is a suitable option for Indian Road. The battery pack is 3300 W. The top speed limit of the model is 80 km/h. On a single charge, it can run for an average of 65 km readily.
Detel EV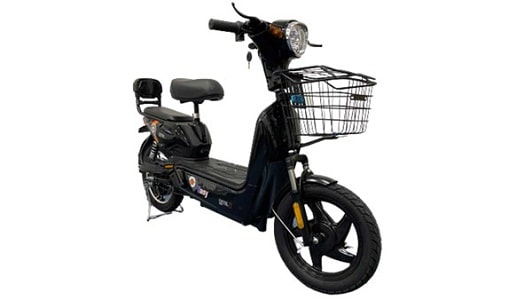 What about having an electric model which does not require a license? It adds additional features for getting your hands on a fantastic model. Detel EV is a model of electric scooter that is just Rs.19,999. The model's maximum speed is 25 km/h, and the motor pack is 250 W. Looking towards its feature then it is super lightweight. Once it gets completely charged, the model is responsible for covering a distance of 60 km. Moreover, detel EV offers a three-year warranty to their customer on a battery which is an excellent choice for customers as it will be responsible for relaxing them in case of maintenance and life.
Conclusion
After considering the above top features of the electric scooter, it can be stated that people have plenty of options. These models are pretty helpful and run for a more extended period. Moreover, also provide their customers with a warranty that relaxes them for maintenance. After getting their hands on such unique models, people need not worry about petrol price and other concerns like air pollution.
Santosh Kumar, He is a SEO + Blogger have 12 years of experience in writing tutorial, informative and product reviews topics.