A face wash is a regularly used product in our skincare routine to keep dirt away from the face that leads to pimples, acne, skin breakouts, or any other skin issue. In this article, we introduce you to foaming face washes instead of regular gel-based face washes that are effective but less than foam ones.
 Foaming face washes is a lightweight formula that comes in a pack of a tube-like airy, foamy product for gentle cleansing. The foam given inside the tube is rich that go through underneath the layers of skin to remove dirt and impurities to provide you with subtle clean skin.
Based on the type of active ingredients used in them, a foaming face wash can help the skin fight blemishes and acne, while also acting as a mild exfoliator. Foam-based cleansers cleanse the skin to keep stickiness and dirt away.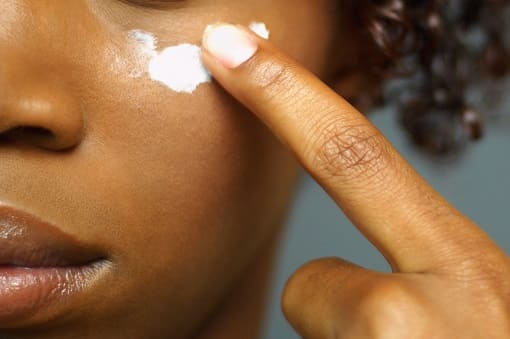 Even though foam face washes have many benefits, most dermatologists do not recommend using foamy cleansers as they strip away your skin's natural oils. Keeping this concern in mind, most brands today are producing SLS-free cleansers with a creamy texture that will not dry out your skin.
If you are in search of India's best foaming face wash that suits your skin type & skin condition, check out the following given list.

How to choose the best foaming face wash in India?
When looking for the right foaming face wash can be both demanding and subtle, that's why we've curated this shopping guide to help you get the right face cleanser for your facial skin. As stated above, the purpose of a cleanser is to eliminate particulates and dust, so pay attention to it but don't forget to make sure it will be friendly to your skin.
No matter how alluring and fresh a face promises to look, be aware that it will be the only one for your skin. Everyone's skin type and skin condition are different. For example, people with oily skin should opt for face washes with low pH levels, dry skin needs to avoid face washes with high alcohol content, and those with sensitive skin should opt for face washes with a balanced pH and that is free of fragrances and heavy additives.
No matter how tempting a face wash will be, sometimes it's not easy to choose a lasting fragrance that you love to pamper regularly. It is good to treat your fragrance and cleanser as two different elements. Look for the best foaming face wash in India that is eco-friendly or organic, and odorless, especially if you have dry or sensitive skin.
Ingredients are an essential element when it comes to foaming cleansers. Check the list of ingredients in facial cleansers since some of them can irritate. Always look for a facewash that is rich in natural extracts, sulfate-free and gentle skincare ingredients. Ingredients like Aloe Vera and Papaya extract have an array of benefits for the skin and are gentle ingredients that don't cause rash, redness, or any side effect.
Take a trial to know how your skin feels after cleansing
A foaming cleanser should not only be used to meet day-to-day washing requirements, but it should be about how your face feels afterward. Ask yourself some questions that might include does your skin feel too tight or comfortable? If your skin becomes hard or you feel uncomfortable, it means your cleanser isn't working for you. In general, your face cleanser shouldn't solve any other skincare problem to deal with. Your skin condition and type can help you choose something effective to meet your cleaning needs after using the current face wash.
Purpose of Foaming face wash
Look for a foaming face wash formulated for what you're using it for. For example, if you apply makeup regularly, you may want to choose a face wash that aims to remove it. It should have good scrubbing abilities and exfoliate the skin from its deeper layers. If you sweat a lot from running, working out, or generally doing routine activities, go for a cleanser that targets clogged pores. In short, a gentle cleanser can be used regularly to keep the face smooth and balanced.
Ridhima Sharma is a Senior Pharmacist at Kukreja Hospital, New Delhi. Ridhima completed her Diploma in Pharmacy (D. Pharm) from UP University. She regularly writes article on health information, fitness and beauty related products at IndiasStuffs.com