Rosewater is an ancient tonic that is not only beneficial for the skin but also for the hair. This is the only solution that has only evolved. Gulab Jal better known as rose water is the best remedy to keep skin glowing & clean, but making your rose water needs some effort and plentiful roses in preparation.
That's why nowadays people like to take readymade and packed rose water. Many brands claim to offer genuine and pure rose water, but some may add rose scent oil to the water and sell them packaged as pure rose water. It is perfectly fine to mix rose essential oil but fragrance oil destroys the benefits and effectiveness of rose oil.
Choosing pure rose water can have a positive impact on the skin as it is valuable to treat different skin conditions due to its anti-inflammatory properties. It also helps to reduce signs of ageing if applied for a long time. This floral solution holds a lot of benefits which help in protecting the skin cells. More and more people are now adding this flower solution to their skincare regimen. Keep reading to know the best pure rose water in India.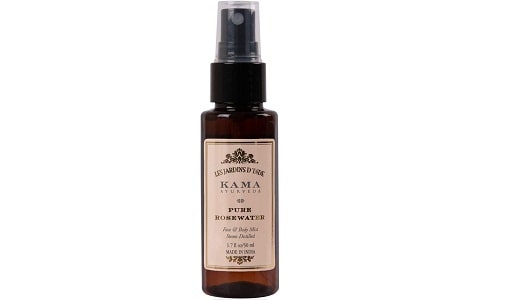 List of Best Pure Rose Water in India
Ridhima Sharma is a Senior Pharmacist at Kukreja Hospital, New Delhi. Ridhima completed her Diploma in Pharmacy (D. Pharm) from UP University. She regularly writes article on health information, fitness and beauty related products at IndiasStuffs.com