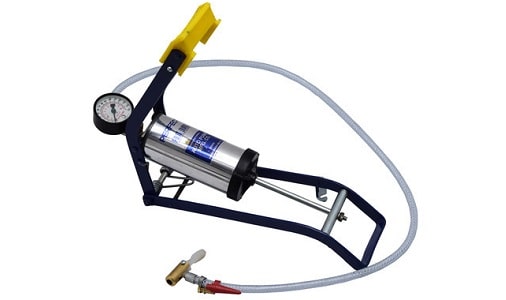 Tire getting punctured on the road is a common incident but becomes a problem when there is no puncture shop nearby. So, it is quite wide and advisable to keep foot pumps. A foot pump or tyre inflator is one of all the small and essential accessories that you must buy along with a car or bike. This is one of those accessories that you do not have to worry about it, and you can store in the bonnet of your vehicle.
These portable foot pumps are designed using premium plastic and steel. The biggest benefit of this handy device is that they are easy to operate and doesn't require a battery or electric source to operate. Not only that, they are available in different price ranges, which is affordable.
There are car brands available that offer foot pumps in their accessories set while some offer optional add-ons. With a premium-grade foot pump, you won't need to spend a lot getting your car fixed from time to time. If you too looking for some premium foot pumps for your vehicle, we have put together a list that has some of the best available options that you can check out.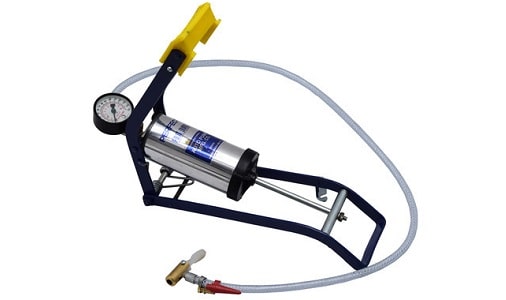 List of Best Foot Pump for Cars in India
How To Choose The Best Foot Pump For Your Car
Whenever you buy a foot pump for your car, you need to focus on a few key points to get the best one for yourself. We here take a look at those key points and discuss them in brief. Let's check them out.
Power Socket
A power socket is the part of the foot pump that you plug into the nozzle while filling your car tires. It is very important to have a good foot pump with a good working power socket otherwise it won't fill the tires and will take a lot of time. Always make sure to buy a foot pump with a good power socket that will not cause air leakage.
Pressure Gauge
There are various foot pumps available in the market with and without a pressure gauge. The role of the pressure gauge is to help guide you in filling the tires with the right amount of pressure so that you don't have any issues while driving. Always go for the foot pump that comes with a pressure gauge when you are buying one.
Inflation Speed and Time
Another major thing to look at when buying a foot pump for cars is the inflation speed and timing of the pump. A foot pump comes with pistons that help inflate the tires when put into action. The general rule of the thumb is that the larger the size of the piston, the faster it is to get the tires inflated and ready. There are various handy mini foot pumps available but these also come with mini pistons and will take a lot of time to fill the tires with the air properly.
Quality
Whenever you buy a foot pump always make sure to check the quality of the product. There are various cheap models available in the market but these feature lesser build quality and won't last that long. Add to it the lack of proper pressure and inflation speed on them. It is very important to get a foot pump that has good quality and can last for a long time without breakage.
Portability
This may not seem like a big thing at first, but being portable means a great deal of ease when using a foot pump. You wouldn't want to carry a large foot pump all the time with you while driving. This is why getting a foot pump with a compact size and good build quality along with portability features is a must for your ease.
Related Topics:
Santosh Kumar, He is a SEO + Blogger have 12 years of experience in writing tutorial, informative and product reviews topics.