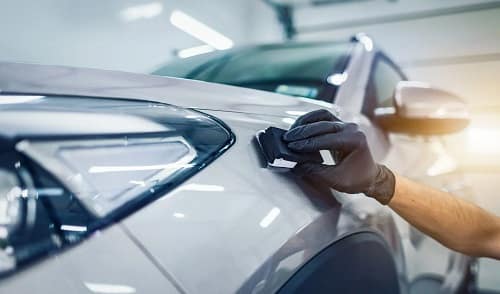 You must have heard about the ceramic coating on cars. Do you need the actual use and utility of ceramic coating for cars? It is found that you can enhance the lifetime of your vehicles with the application of a ceramic coating. It is found that washing and waxing the car is time consuming and costly at the same time. But with a ceramic coating, you can increase the life of the car. You must have  knowledge of the actual process of ceramic coating. It is like oil like material. It is a polymer like substance that is durable.
You can also protect your car from getting rusty with the proper application of a ceramic coating. This substance gets easily mixed with the car's body and protects it. It is found that ceramics come in small bottles. You will get it in a 30 ml bottle. One layer of ceramic coating is enough for the car. Most modern cars have started to apply this ceramic coating. If you want to apply a ceramic coating on your car, you must opt for reputed ones. Many companies manufacture this coating for  vehicles. It will help if you try it.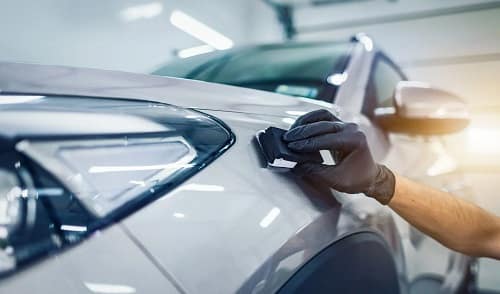 List of Best Car Ceramic Coating in India
How To Choose The Best Ceramic Coating For Cars
With an abundance of options for ceramic coating for cars in the market, avoid confusion about purchasing the best one for your car by considering the following points.
Professional grade
Professional-grade ceramic coatings for cars are designed to last long periods and provide high-grade performance. The best brands of professional-grade ceramic coatings can last for even 10 years or more. The professional-grade ceramic coatings are highly resistant to stains, scratches, degradation, ageing, rust and swirl marks.
A professional installer can only apply a professional-grade ceramic coating on your car. You should not attempt to apply such a coating all by yourself. The improper application would not allow the coating to provide the benefits you purchased; your car would be at risk of developing water spots, high spots and other anomalies in its appearance. The installer should be well conversant with applying the professional-grade ceramic coating.
The drawback of professional-grade ceramic coatings for cars is that they are expensive. Moreover, you need to pay for the professional installer's labour. Thus, determine whether you have the required budget or not before purchasing a professional-grade ceramic coating.
DIY Ceramic Coating
DIY or Do It Yourself ceramic coatings for cars are much cheaper than professional-grade ceramic coatings, making them suitable for tight budgets. While many DIY ceramic coatings are easy to apply, some require specific curing times and temperature and humidity for correct application. Since such a coating can be applied all by yourself, there is also no need to pay an installer.
Even though DIY coatings are cost-effective, their performance and durability are inferior to professional-grade coatings. Even though the resistance against spots, scratches and external elements is better than paints and sealants, it is much lower compared to professional-grade ceramic coatings. They last for about 2-3 years only.
Sheeting or Beading
Ceramic coating for cars is hydrophobic. This is why water beads are formed on the surface of a ceramic-coated car that does not slide off the car's surface and eventually form water spots on the car. However, a new type of ceramic car coating causes the water to flow out in sheets, thereby preventing water spots.
If you stay in a place with heavy rainfall, it is better to opt for the sheeting variety of ceramic coating for your car. In a dry place, the conventional kind of ceramic coating is fine.
Conclusion
If you have decided to spend money on ceramic coating for your car to maintain its shine and make it easier to clean, then it is necessary to get the best kind of ceramic coating by considering the above mentioned factors.
Related Topics:
Santosh Kumar, He is a SEO + Blogger have 12 years of experience in writing tutorial, informative and product reviews topics.