Pollution has become one of the serious issues nowadays, and with the rapid increase in pollution levels, people are having trouble breathing, falling ill, or experiencing restlessness, headache, and nausea. Living in a polluted contained environment not only makes us prone to respiratory symptoms but is also dangerous to have long-lasting health effects.
The toxic compounds present in the air have an impact on the respiratory system as it obstructs the respiratory tract. Common symptoms of the effects of air pollution include dizziness, vomiting, nausea, and cough. Direct exposure to polluted air causes asthma, bronchitis, chronic airway obstruction, and suffocation. To prevent inhaling polluted air, you will have to wear a special polluted mask.
The certified air pollution mask ensures that all dust particles are restricted and do not have direct access to your mouth. The pollution mask is very similar to the mask you wore last year during the COVID period, though with a vastly different material.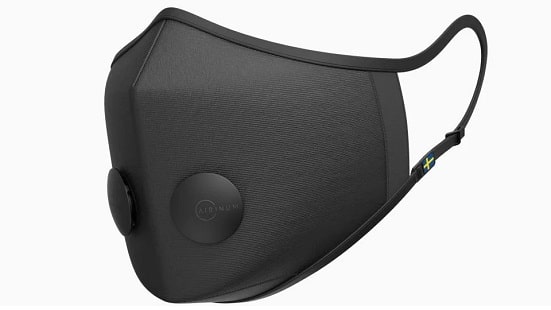 Most air pollution mask has multiple layers of filters designed to block out the infectious and harmful bacteria present in the air. However, not all masks are certified or as protected as they pretend to be. Choosing the right polluted mask in India amongst an array of options can be quite daunting. To lessen your difficulty, we have shortlisted some of the best pollution masks and have mentioned an informative buying guide so you will get to know how to buy them.

How to choose the best pollution mask in India?
When it comes to pollution masks, there are numerous aspects to consider. Determining factors such as mask type, perfect fit, utility, price, brand, and more will help you find the right one that meets your needs. Let's quickly take a deep look at the following given aspects:
Types of pollution mask
Your search for the right pollution mask can be a daunting job, as you will have to pick from filter-based respirators or simple surgical-style to larger gas masks. Depending on the levels of pollution in your state/city/zone, you can either choose N-99, N-95, or N-100 masks. You will opt for variants consisting of activated carbon filters since they can help in absorbing bacteria, bad odors, and viruses. Let's know about masks variants in depth:
The easily available pollution and most common mask available in the market is N95. This anti-pollution mask can filter out 95% of dirt, including PM2.5, and provocatively protect against harmful bacteria and viruses. It shares its look with the shell and prevents the inflowing of any dust particles and moisture.
P95 and R95 are commercial-level masks and are used by workers belonging to construction sites where the air is filled with oil or dirt-based particles. Unlike general masks like N95 & N99, they cost more.
N99 is the updated version of the N95 masks. This mask is able to clean 99% of pollutants in the air and is quite expensive. However, this mask has a longer reusability rate than the N95 mask, which means the filters will not wear out easily.
Know your pollutants
Some of the major causes of India's poor air quality include dependence on fossil fuels, crop burning, industrial emissions, and vehicular traffic emissions. Therefore, your pollutant mask must be able to filter out pollutants such as suspended special substances and harmful compounds such as carbon dioxide, sulfur dioxide, nitrogen dioxide, and ozone.
Effective more than looks classy
Opt for a mask that meets your usage patterns. For instance, those who are active, like doing exercise, running, or jogging must look for premium-grade masks with bigger air consumption valves since they are ideal to handle larger volumes of moisture and air. However, people who use masks for limited runs must opt for cheaper and lighter options, for example, surgical masks that are effective towards portability and convenience.
Quality of Mask
Air pollution masks that have a surgical design are not reusable due to their design. If you live in heavily polluted areas like New Delhi, avoid spending on a re-usable mask. Additionally, you should check if your mask manufacturers possess certification from the United States National Institute for Occupational Safety health or meet international production standards like Personal protective equipment.
Santosh Kumar, He is a SEO + Blogger have 12 years of experience in writing tutorial, informative and product reviews topics.