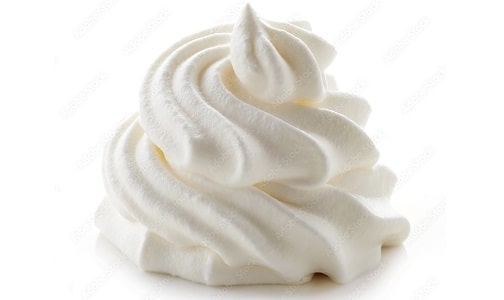 Are you a cake lover and prepare baking products like pies, brownies, cakes, or other desserts? If yes then you have come to the right place. This guide is about whipping creams and their different forms. Just like pizza is incomplete without toppings, just like with cake and whipping cream. Not only for cakes, whipping cream is an essential part of various beverages, smoothies, sauces, soups, and drinks. It is a heavy liquid cream with a low-fat content of up to 30% and is whipped by a beater or whisk to acquire a heavy and soft cream.
Depending on the baking style and recipe calls, the whipping cream varies. They come in a variety of forms, such as spray, powder, or cream, but are used for the same purpose, including completing the look of a cake or enhancing the flavor of a dessert. You can use any type of cream according to your convenience and need.
Because of creams' greater texture, taste, and resistance to curdle during baking, you can make a cake more delicious. You can also enhance its flavor by adding strawberry, vanilla, chocolate, orange, etc. If you are in search of the best whipping cake for cake in India, check the below-given options.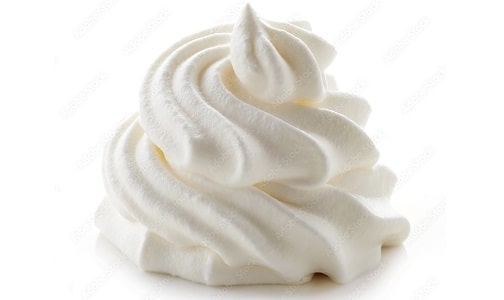 List of Best Whipping Cream for Cake in India
How to Choose the Best Whipping Cream for Cake in India?
If you are not sure about which whipping cream brand to buy in your local market or are struggling to finalize a whipping cream pack, then you are advised to go through all the different whipping cream variants. These forms suit different baking needs and help you create a dessert with the flavor and taste you desire. Scroll down to check out the notable whipping cream types!
1. Types of Whipping Cream
Whipping cream is typically categorized into three types, Non-Dairy, Dairy, and Powdered form. The widely used in different parts of India is non-dairy whipping cream.
Non-dairy whipping cream is suitable for warm regions like India since this cream type is prepared with hydrogenated vegetable fat, soy, and stabilizers are the most commonly found whipping creams. Simply saying, nondairy whipping cream will maintain its freshness and will stay stable even in hot temperatures, making it suitable for intake. The two popular brands of nondairy whipping cream are Tropolite and Rich.
This whipping cream comes in one flavor and one type and is rich in taste and flavors. Tropolite whipping cream is typically available in small packs, making it easier to use and accommodate for extended periods. You can easily buy it from local stores or Amazon.
Rich Non-Dairy Whipping Cream 
Rich is very popular due to its consistency and range of availability in India. They also have a variety of whipping creams. These include Rich Whip Topping, Rich Gold, Rich Silver Whip, Rich Excel Whip, etc. It also has different flavors like chocolate cream. Before choosing an enriched whipping cream, go through the complete details. Another aspect is that this cream variant is usually available in 2-liter packs but the brand also offers 1-liter packs for different needs.
Speaking of powdered whipping cream, this type of cream is easily available in the markets offered by brands like Bluebird, BakersWhip, Weikfield, and so on. A powdered form of cream falls under this category and the ingredients used in it are glucose syrup, hydrogenated oil, and stabilizers.
They are considered the best in terms of shelf life as they can accommodate up to nine months or more, based on the process and brand. The powdered cream type holds freshness in the fridge even when whipped a day in advance.
They can be sold at different prices depending on the taste of creams like chocolate, strawberry, pineapple, etc., but, you can easily find them for around Rs.350 to Rs.400 on an e-commerce website.
Another most popular whipping cream type is dairy whipping cream. Some of the well-known brands offering dairy cream are Purez, Amul, and Malai Magic. The biggest difference between nondairy and dairy creams comes from the ingredient used to prepare them. Diary cream, as the name suggests, is prepared from milk. They are the ones that have the most natural flavor and no stabilizers.
Santosh Kumar, He is a SEO + Blogger have 12 years of experience in writing tutorial, informative and product reviews topics.