Choti Sarrdarni is a TV serial that is aired on Colors TV. Rajesh Ram Singh produces the serial under the banner of Cockcrow Productions and Shaika Films. It is a women-oriented drama series. You can find more information about the serial from the below lists.
Wiki: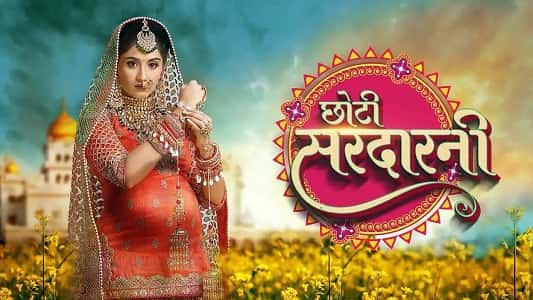 It is a women-oriented drama series that is shown on Colors TV. The serial is all about a Punjabi backdrop that is portrayed beautifully. It is an inspirational and emotional story of a girl named Meher. She is a common girl blessed with great courage and strength. She is bold and beautiful. The show is also telecasted on the OTT platform "Voot". If you have downloaded the app, you can again watch the serial on the app. It will be much convenient for you.
Story:
It is a story that is a mixture of inspiration and emotion. Meher is the leading character in this serial. She wants to enjoy her life to the fullest. She is close to her mother named Gulwand. Gulwand has a dream to get her girl married in a wealthy family. The story starts when Meher falls in love with Manav, who works in a Dhaba and is preparing for Civil Service Examination. Both of them try to hide their love story before society. The story gets a twist when Meher becomes pregnant before the marriage, and she has to face various odds.
Timings:
This serial is shown on Colors TV. It is shown from Monday to Friday at 7.30 pm. The serial was released on 1st July 2019.
Cast Real Name:
Nimrit Kaur Ahluwalia as Meher (leading role)
Avinesh Rekhi as Sarabjeet (Leading role)
Hitesh Bharadwaj as Manav
Anita Raj as Gulwand
Krishna Soni as Rubinder
Amal Sherawat as Jagjeet
Mansi Sharma as Harleen Kaur Gill Bajwa
Advit Sood as Yuvraj
Neelu Kohli as Vidita Bajwa
Doly Minhas as Daljeet
Neha Narang as Preeti Shergill
Avtar Gill as Avtar Singh.
Vineeta Malik as Neerja Kaur Singh
Prakhar Shukla as Blackmailer
Santosh Kumar, He is a SEO + Blogger have 12 years of experience in writing tutorial, informative and product reviews topics.