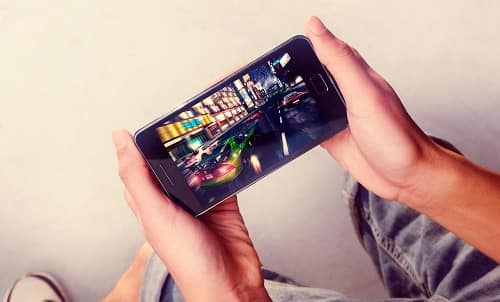 Over the last year, we've seen numerous reports on how gaming has been quickly gaining more popularity in India. Reports revealed that India's gaming sector is now worth over 1.2 billion USD and this value is projected to go up to over $3 billion by 2023. What's obvious is that the mobile sector is what's triggering this growth with over 365 million mobile gamers in the country.
CLSA reported that gaming didn't get much attention back then because of the lack of internet connection, expensive devices, high data rates, and lack of digital payment infrastructure. These factors, however, are becoming less of a trouble in the country. Inda's internet infrastructure is a whole lot better and smartphones are becoming cheaper yet powerful. More and more payment channels are also becoming an option.
While computer and console gaming is also increasing in the country, mobile gaming is still more widespread. It's simply convenient and people have a lot of options when it comes to mobile games nowadays. There's a great list of gambling sites in India that can be easily accessed with a smartphone and app stores have a plethora of gaming varieties. From RPGs to casual games, you can easily find an app for it.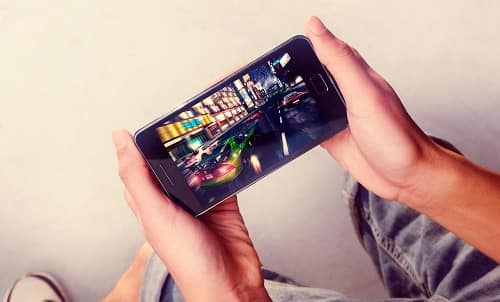 Popular Gaming Companies in the Country
You can tell that India has become a hotspot for gaming now that it has over 400 gaming companies and 90 game development facilities. This was made possible because of the government's Make in India program.
This initiative is designed to facilitate investment, foster innovation, enhance skill development, protect intellectual property, and build best-in-class manufacturing infrastructure in the country. This gave birth to digitally adept startups and many institutes offering technical courses in game design and development.
Nazara released their research regarding the significant gaming companies in the country and the list includes big names like Dream 11, Games 24×7, Paytm First Games, Mobile Premier League, and Jio Games. Nazara itself is also aiming to set up an IPO and it has already invested a lot of money in gaming in the last five years.
These companies are all doing great as Dream 11 is known to have sponsored last year's Indian Premier League. Games 24×7 is now backed by Tiger Global which is known for skill-based and casual games. Meanwhile, Paytm First Games have over 300 games with over 45 million people as part of their gaming community. Jio Games which is a venture between Reliance Jio and Media Tek has also facilitated eSports events with Microsoft in the country.
What Are People Playing?
A significant spike in India's gaming industry took place since the start of the pandemic. Since last year, a few game titles have been the talk of many and one popular game right now is PUBG mobile. This has been dubbed as the biggest mobile game of 2020 and Tencent, its developer, has generated over 2.5 billion USD of sales from both Google Play Store and Apple App Store in just a year.
Another popular mobile game in India right now is Indian Studio Gamenation Technologies PvtLtd's Ludo King which has been released in 2016. This year, it's part of the top five games that are frequently installed by mobile users in the country. At some point during the pandemic, it held the top spot of Google Play's charts for several days.
When it comes to first-shooter games, Garena Free Fire is also making noise in the country. It is a battle royal style match that is developed by 111 Dots Studio. Free Fire has more than 80 million active users worldwide and since 2019, it has made over $1 trillion in sales.
Pokemon Go is also becoming quite a classic in mobile gaming and 2020 has been a great year for this game. It makes sense because it has VR-stimulated surroundings and people were at home a lot during the pandemic lockdown. Last year, the game was able to accumulate 31.5 more sales which amount to over 1.3 billion USD worldwide.
The Future of Online Gaming in the Country
With how things are going, we can only expect that gaming will continue to rise in the country. As this happens, regulation is likely to get better too. It has recently been reported that Prime Minister Narendra Modi has called for the development of content promoting indigenous Indian culture.
Some regulators are now focused on company data privacy policies to ensure the safety of the country's gamers. The government is also expected to build more industry and academia interfaces that could help foster new career paths in gaming and help the talent pool in the sector.
Santosh Kumar, He is a SEO + Blogger have 12 years of experience in writing tutorial, informative and product reviews topics.