Generally speaking, you will have required a valid driving license in order to drive the vehicle carefully and legally in Haryana. You will have to follow the rules and regulations established by the state vehicle department of Haryana.  According to the motor vehicle act, it is mandatory for you to have a vehicle license all driving it all across India. When you are ready to get a driving license in Haryana, you need to follow some important steps perfectly.
You will be happy to know that the driving license department of Haryana provides you different types of vehicle licenses. You can get motorcycle without gear driving license, the motorcycle with gear, light motor vehicle, transport vehicle, invalid carriage, road roller, and motor vehicle of a specified licenses in Haryana.
Eligibility Criteria
Everyone who is ready to get a valid driving license in Haryana will have to collect information about the eligibility criteria that they need to follow strictly. If you want to be eligible for having a driving license in Haryana, you will have to follow the eligibility criteria given perfectly:
The applicant's age should be minimum of 16 years who want to drive a vehicle of engine capacity of 50cc
If you want to apply for a private vehicle license from your minimum age should be of 18 years
You will get a driving license for commercial vehicles if your age is above the age of 21 years
The applicants should have complete knowledge about the traffic rules and regulations without any doubt
You have to apply for a driving license after 30 days and within 180 days when you have applied for the learner's license in Haryana
These are some of the crucial rules that you have to follow in order to become eligible for a driving license in Haryana. If you have any kind of doubt left there in your mind, you can go through some similar online platforms right now.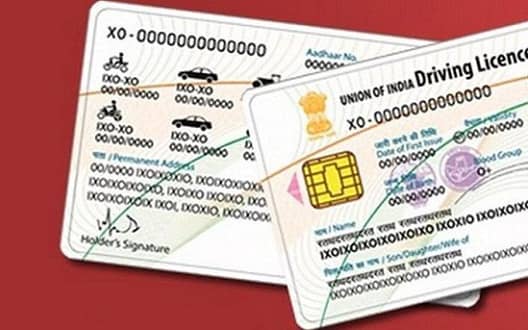 Total Fees
If you want to collect complete and comprehensive information about the total fees that you have to submit is for having a driving license in Haryana, you should browse the official website from where you will collect the exact details about the total fees.
Documents Required
The applicants have to collect age proof in which they can provide any of the National voter ID card, a valid passport, Aadhar card, the latest bills, LIC policy, etc.
As a proof of address, you can provide any of the PAN cards, birth certificate, school leaving certificate, SSLC certificate.
The candidates also have to collect 3 passport size photographs alongside the application for applying for driving license in Haryana
Driver Training Certificate can also be submitted if the candidate is applying for the commercial driving license.
Regardless of these mentioned documents, the department of Haryana driving license can ask you to submit some other required documents. You will have to collect information about the certificates and documents by browsing the official website of driving license Haryana department.
How to apply?
After having a lot of information about the things you need to do now, this is the best time for you to understand the steps that you have to follow for applying for the driving license. Let's take a closer look at the stats that you have to follow in order to submit your driving license application:
First of all, you need to browse the official website of Haryana Vehicle Department which is https://haryanatransport.gov.in/en/content/dl-and-ll-related-online-services
After browsing the mentioned website, you will have to find out the alternative of the new driving license application
Next, you will have to submit the details asked. Make sure that you will never commit any single mistake while filling the information.
After submitting the information you will have to upload that ask document
One should upload the documents, you can verify your identity by the Captcha
If you form will be submitted, you will have to go through a test drive conducted by the department of Haryana driving license
With the help of these steps, you will be able to get your driving license within a very short amount of time and there is not a single doubt about the sentence chapter.
Santosh Kumar, He is a SEO + Blogger have 12 years of experience in writing tutorial, informative and product reviews topics.