When a person wants to drive a motor vehicle on Indian roads, then he/she will need to own the authorized document named as a driving license. It is one of the most crucial documents which allow one to drive motor vehicles legally on the roads. Not only it will serve as a DL but it will also work as an identity proof and address proof. The Transport department of Maharashtra is responsible for issuing driving license to the residents of the state.
Every state in India has its own rule when it comes to issuing DL, and here are the details to avail your driving license in Maharashtra.
Procedure to apply for Driving License in Maharashtra
The applicant can use both online or offline method to get a driving license in Maharashtra. Here are both methods and you can choose the one as per your requirements.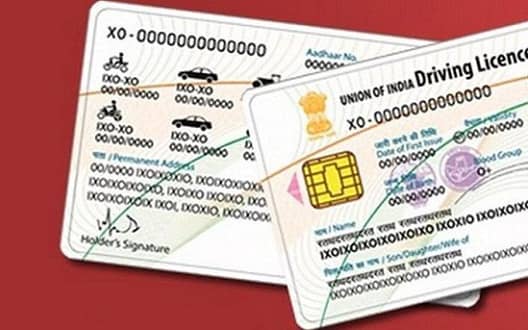 Online system for Driving License
First of all, the applicant will be required to visit sarathi.nic.in a website where you can click on the 'driving license' tab and then you will be able to download the form for new DL.
If you want to get the permanent DL, then you will get application form number 4. You will need to fill up all the necessary details in the form after which you can submit it with the required documents.
You will get your application number, and you will be notified about the processing of your application.
You will need to book your driving test, and for that, you can go to the 'appointment for slot booking' tab.
You fill up your details and a suitable time for your test. After you get your appointment confirmed, you will visit the RTO office along with original documents to appear for the driving test.
If you pass that test, the driving license will be sent at your doorstep.
Offline procedure for DL in Maharashtra
The offline process for driving license Maharashtra is quite easy. All you need to do is visit the nearby RTO office where you can submit all the necessary documents with the application form.
You can book for your driving test and then you have to reach there on the given date and time. Make sure that you carry all of your original documents while appearing for the driving test.
If you pass the test, then you will get your DL by post within some days.
Eligibility to apply for DL in Maharashtra
The residents of Maharashtra who want to apply for DL should be able to meet the eligibility criteria; otherwise, they won't be able to get a license. An individual should own learner's license to be able to apply for the permanent DL in Maharashtra. An individual should be of age 16 years to get the two-wheeler driving license of which engine should not exceed 50cc capacity. If someone wants to drive motor vehicles like car, then the individual should have an age of 18 years or more.
Fees to get a driving license
The fee to get your DL in Maharashtra is only Rs.200 for the license and Rs.50/- for the driving test. There are no other charges to get your driving license in Maharashtra.
Check Driving License Status in Maharashtra  
If someone wants to check the driving license status, then the person can reach the RTO office from where you will need to provide your acknowledgment slip.
Within some time, the concerned authorities will let you know about the application procedure status. You can also check the status of your application from the official website.
Santosh Kumar, He is a SEO + Blogger have 12 years of experience in writing tutorial, informative and product reviews topics.