Are you tired of those frequent makeup touch-ups? If yes, there is one product that should definitely make it to your vanity- a  primer. Primers have been game-changers for nourishing the skin and ensuring that your makeup lasts longer. They are beauty products applied at the initial stages of your makeup, creating a protective layer between your skin and all the other makeup products.
Primers have been a lifesaver, especially for oily, dry, or sensitive skin. Also, they are available with varied options to suit your skin complexion. Irrespective of your exposure to the makeup world, a face primer will always be your absolute choice for skin protection. It will always be your secret to a long-lasting and flawless makeup experience.
Using a primer that matches your skin type and complexion will enhance your beauty and add that tint of the required sparkle. It is being used widely worldwide as it offers an even skin tone and adds a matte finish to your skin.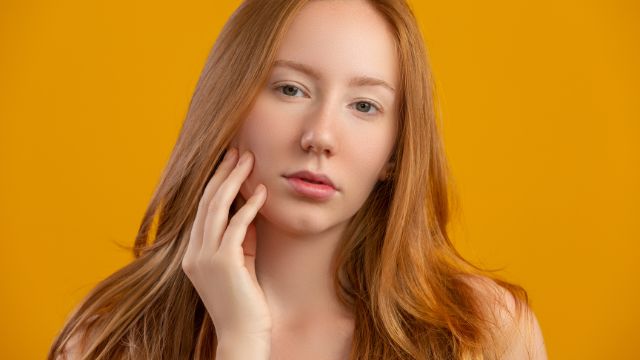 Why Are Primers a 'MUST' in Makeup?
When applying makeup, you need a shield to protect your skin from the harmful ingredients that your makeup products might contain. Also, a long-lasting smooth makeup experience is always called for. So, to ensure all this, applying a face primer before you start using other makeup products is a must. Here's why it's mandatory:
●      Covers Up Your Pores and Wrinkles Effectively
Primers help cover up your skin pores, fine lines, wrinkles, and dark spots effectively by blurring their presence. They help to smoothen your skin base for applying other makeup products. A primer is a lifesaver to even your skin tone and ensure your makeup doesn't seem cakey.
●      Gives a Glowing Matte Finish
Applying primers ensures your skin is evenly hydrated and mattified so your makeup stays in place longer. They ensure the absorption of excess oil from the skin, making it look smooth with a clean matte finish. It certainly, adds a lustre to your skin.
●      Helps Makeup to Last Long
It is a misconception that foundations hold your makeup in place. Whereas the reality is that primers help the foundation to ensure your makeup lasts longer. Also, primers ensure that your foundation doesn't look patchy and help create a smooth base for other makeup essentials to glide over.
Options to Consider While Choosing a Face Primer that Suits Your Complexion
If you are confused about selecting the right primer that  suits your skin tone and complexion, consider the following points:
1.     Colour Correcting Primers
Everybody has a unique complexion and skin tone. Thus get yourself a face primer that compliments your complexion. Primers come in varied shades to enjoy a seamless, smooth makeup experience. Based on your skin's undertone, you can go for the following primers:
●       Lavender
The lavender shade primer will suit your skin well if you have a slightly warm, yellow skin undertone and complexion. It will neutralise the yellow tone and give out a vibrant glow to your skin.
●       Pink
If you have a medium or fair skin complexion, a pink primer would add to your glow and radiate your skin. It adds a subtle rosy hue to your skin, which makes it naturally appealing.
●       Green
If you have any redness over your skin, you can use a green primer to counteract your blemishes. It will help to offer an even tone to your skin, neutralise the redness and offer skin complexion balance. It acts well for those with acne-prone skin.
●       Yellow
A yellow-base primer will work well if your skin reflects blue or light undertones with visible blood veins. It will offer a warm glow and conceal your dark circles and blue undertone well.
2.     Tinted Primers
Tinted primers come with subtle hues that cater to various skin tones, reducing the redness and adding a glow to the appearance. They can be used alone or as a base for the foundation to make your look appear visually appealing and nourished.
3.     Universal or Translucent Primers
If you feel confused and unsure about what colour or shade of primer will suit your complexion well, you can go for these primers. They offer all the primer benefits and blend well with all skin undertones and complexions.
4.     Custom Primers
Who wouldn't want a primer that suits specifically their skin type and complexion? Undoubtedly, custom primers are a huge hit. Some brands offer custom pallets and shades. It enables you to mix up, combine and create a primer that suits your complexion. Thus, one can go for custom shades when applying a face primer.
Primers for Different Skin Types
As read earlier, using a primer that suits your complexion is important. Likewise, selecting the ones that suit your skin type is also important. Whether oil, dry, or sensitive skin type, primer variants are available for all.
●      For Oily Skin
If you are experiencing your makeup wearing out and feeling greasy just after a few hours, the reason is excess oil secretion by your skin. Thus, you can go for silicon-based or non-comedogenic primers. These primers absorb the excess oil secretion and give you a smooth, matte finish.
●      For Dry Skin
Despite having dry skin, the secret to a radiant and illuminating skin glow is a moisturising and hydrating face primer. These primers contain a formula that locks moisture in your skin and makes it look nourished. Also, you can use a few drops with the foundation to get that dewy look.
●      For Sensitive Skin
If you have skin that feels itchy on applying any makeup products, it is certainly sensitive in type. Thus, you need gentle primers that soothe your skin on application. Mostly, you can go for natural or organic primers that soothe the skin and elevate its beauty.
Conclusion
Regardless of your skin tone, complexion or skin type, you now have multiple options among primers. Be it your need, brands offer primers that enhance your look and nourish and protect your skin. Thus, using a face primer as the base of any makeup ritual will only enhance your beauty. It will help the makeup last longer without any smudge.
Primers are a blessing for sure, as they add to the utility of a foundation and blend well with the skin. Also, sometimes, you can use it as a standalone base with a few drops of skin-illuminating serum when in a hurry.
Ridhima Sharma is a Senior Pharmacist at Kukreja Hospital, New Delhi. Ridhima completed her Diploma in Pharmacy (D. Pharm) from UP University. She regularly writes article on health information, fitness and beauty related products at IndiasStuffs.com