People are now spending large amounts of money on their marriage. They are also planning photo shoots for both before and after the wedding. Because all of the wedding celebrations are significant, it is also important to have a marriage registration.
Newlyweds must make the decision and set aside the necessary time to line up their wedding in addition to making it legal. Because of this marriage registration, these newlyweds can even arrange their worldwide honeymoon without having to deal with any issue.
Why marriage registration is important?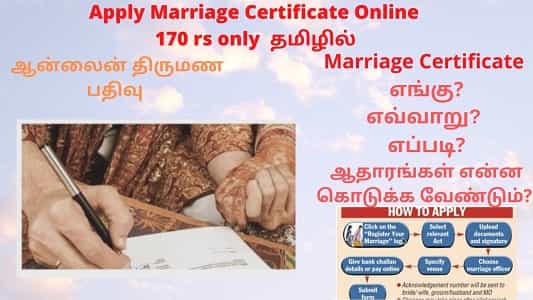 A marriage license is an official announcement of the union of two persons who have entered into a legally binding contract. It defines the relationship between two partners legally and validly, which is quite important.
Marriages can be registered under Hindu Marriage Law or the 1954 Special Marriage Act 1954, depending on the circumstances.
In 2006, the Supreme Court declared it essential that every marriage be registered to contribute to the protection of women's rights.
There are numerous other advantages to marriage registration that can be used for a variety of purposes, including applying to the government for a partner visa for your spouse, adding your spouse's name to your passport, bank account, and Aadhaar card, changing your maiden name, & attempting to claim life insurance returns, among others.
Essential documents needed for marriage registration
Wedding Invitation Card
Age proof
Address Proof
Wedding photo
Certificate obtained from the priest
Individual photographs
Affidavits prepared by the approved format
According to the Christian Marriage Act, a church certificate & dispatch number are required for a Christian marriage.
Two witnesses who can provide proper identification and evidence of residency are required.
Eligibility
To register for marriage, the bride's age must be 18 years old and the groom's age must be 21 years old, respectively.
Both the bride and the groom must give their assent to their wedding ceremony on their own accord.
Neither the bride nor the groom can have another lawful or living spouse at the time of their wedding.
The wedding must be carried out in the presence of govt officials and a minimum of two reliable witnesses, according to state law.
Online marriage registration in Tamil Nadu
To register for a wedding in Tamil Nadu, couples must first find a sub-registrar or registrar offices that are convenient for them.
Applicants can also look for the department that is suitable for them on the internet.
Applicants can submit applications both offline and online.
For online registration, visit tnreginet.gov.in
On its homepage, click on the 'registration' option
Enter the important details like username, password, name, DOB, mobile number, etc.
Once you submit details, you get an OTP on your mobile
On entering the OTP, your registration on the web portal will be completed.
Once signed in, choose 'marriage registration' and enter details of husband, wife, witness, etc.
Enter your details of proof for further verification
Click on creating application and proceed with the payment
After applying, schedule an appointment with the registrar and pay a visit to the office.
The documents that have been uploaded or submitted will be verified by the registrar.
The certificate is awarded when the verification process had been completed successfully.
The cost of marriage registration in Tamil Nadu is Rs 100/-.
Santosh Kumar, He is a SEO + Blogger have 12 years of experience in writing tutorial, informative and product reviews topics.