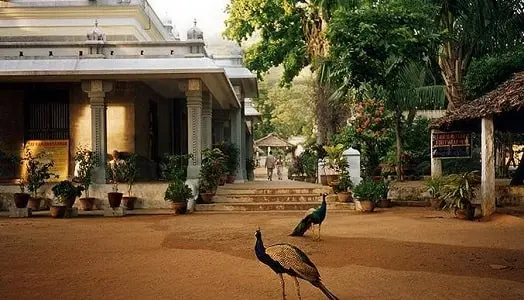 It is safe to say that India is for sure a hub of ashrams, and these ashrams are spread across the nation. An ashram is simply a place where one can experience real calmness, and inner peace and be more spiritually connected. And if you really want that, then you should consider joining an ashram. Well, there are many ashrams in the country, but a few really stand out because of their special teachings and a lot of other things. One such ashram is Ramana Maharshi Ashram, located in Tiruvannamalai, Tamil Nadu. If you are someone who feels really inspired by the teaching of Sri Ramana Maharshi, then you should definitely give it a shot. And that is precisely why we are here today. Here we will be going over a few things about this ashram, and how you can join Ramana Maharshi Ashram. So if you are here just for that, then keep on reading because you are about to find that out. Here we go
Why Should You Join The Ramana Maharshi Ashram In The First Place?
So, are you thinking about joining the Ramana Maharshi Ashram? Well, it's not just about switching up your daily routine. Nope, it's like getting a golden ticket to a mind-blowing journey of digging deep and finding out who you really are on the inside. Inspired by the super wise words of Ramana Maharshi, this place offers more than just teachings. Imagine diving into the deep sea of consciousness, getting a grip on what makes you, YOU, and finding that zen zone. If the noise of today's world has got you down and you're craving a genuine connection with your inner peace, this ashram has got your back.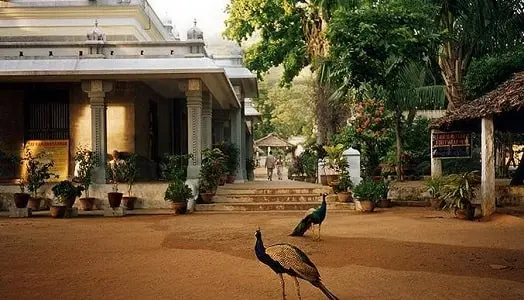 Eligibility Criteria
Now, there are a few things you must consider before you even go ahead and join the Ashram. You can take them as the rules of the ashram, but they are better for your own good, so give them a good look.
Age Limit: It's not a teen hangout spot! You gotta be at least 18 to vibe there. It's all about maturity and being ready for some deep spiritual learning.
Personal Qualities: It's all in the intention, right? They want the real deal like the people who are straight-up, genuine, and eager to dive deep into spiritual practices. So yeah, keep it pure and real.
Previous Association: If you've already been here before or have been super into their teachings, that's a plus! But hey, leave any baggage at the door and come with a mind that's open and ready to soak up the wisdom.
Duration of Stay: Getting in? That's step one. But if you're thinking of becoming a core part of the crew, be ready to spend some quality time. It's only after you've truly felt the place's vibe that they'll consider you one of their own.
How To Join Ramana Maharshi Ashram?
So, are you ready to dip your toes into the calm vibe of the Ramana Maharshi Ashram? Let us break it down for you in a fun and easy way!
Application Process
First things first, hop onto Ramana Maharshi Ashram's official website. Take a leisurely stroll, just to get the feel of the place.
Now, we know it might be tempting to skip over the terms and conditions (like, who reads those, right?), but give it a once-over. It'll clue you in on what the ashram vibes are like and what they're expecting from their members. Think of it as a sneak peek into the ashram life!
Once you're all in, it's time to fill out their online application form. Just remember to punch in the right details like your name, birth date, and, most importantly, a legit email address (you wouldn't want to miss out on their response!).
And that's it! Now you're one step closer to your spiritual journey. Fingers crossed, and hope to see you there!
The Interview Process
Let's say you've hit that sweet spot and your application piques the ashram's interest (which means you've totally caught their eye!), they're gonna ring you up and set a date for a chat. Yep, you guessed it, it is an interview. Now, don't just brush this off as any old Q&A session. This is where the magic happens and that's why it is the most important step. They're going to dive deep, trying to figure out what makes you tick, your dreams, your aspirations, and most importantly, how you vibe with their core beliefs and values. So yeah, go in open-hearted and ready to share, because this is your moment to see if you are ready to walk the enlightening path with the ashram or not.
Conclusion
That'll do it. Now it should be much easier to understand how you can actually join Ramana Maharshi Ashram. So yeah, go ahead and fill out that application form and find that spiritual connection and inner peace.
Santosh Kumar, He is a SEO + Blogger have 12 years of experience in writing tutorial, informative and product reviews topics.