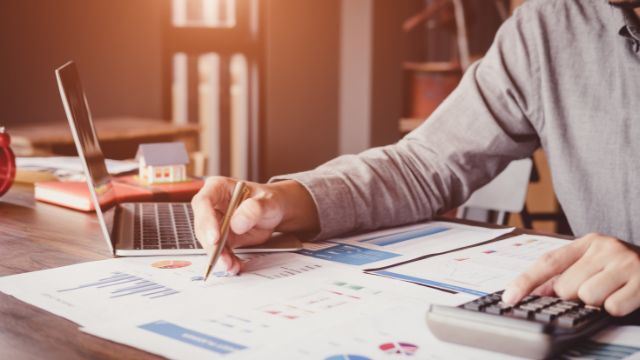 In an age where borders blur, and global connections flourish, the life of a Non-Resident Indian (NRI) is a tapestry woven with diverse experiences. Yet, amid the excitement and opportunities, managing your finances across continents can be a complex puzzle. As an NRI, you seek an account that not only bridges the gap but also simplifies your financial landscape.
That's where an NRI Account comes in handy. In this guide, we will introduce you to the best NRI account that could be your key to seamless banking and investment in India.
What is an NRI Account?
An NRI Account is your financial companion that ensures you can manage your Indian earnings and investments, even while you're overseas. It comes in two variants: NRE (Non-Residential External) and NRO (Non-Residential Ordinary) accounts. NRE Accounts allow you to keep your foreign earnings in INR and earn tax-free interest, while NRO Accounts are for managing your Indian income with taxes applicable.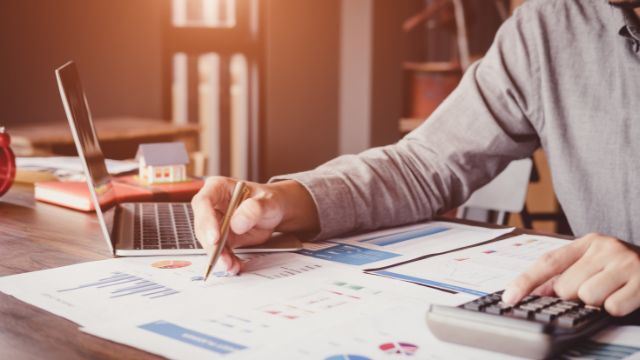 A glimpse of the IDFC FIRST Bank NRI Savings Account
IDFC FIRST Bank recognizes that as an NRI, your financial requirements are distinctive. Let's take a dive into the different types of NRI Savings Accounts they provide, each crafted to align with your specific financial goals:
NRE Savings Account: Experience the ultimate financial freedom. With this account, you can repatriate your foreign income with ease, enjoying tax-exempt interest rates on your earnings from outside India. It's not just an account; it's a financial haven that empowers you to grow your wealth effortlessly.
NRO Savings Account: Seamlessly bridge the gap between your overseas residence and Indian financial commitments. Access banking services with industry-best interest rates. This account enables you to manage your India-generated funds efficiently while you're abroad.
Seafarers Account: Calling all seafarers! Here's an account designed exclusively for you. Not only does it offer tax-exempt interest on your overseas earnings, but it also provides a hassle-free fund transfer facility. Your hard-earned money deserves an account that understands your unique needs.
Deposits that elevate your earnings
IDFC FIRST Bank takes your earnings seriously and ensures they grow exponentially. Their range of deposit options does just that:
NRE Deposits: Make your foreign currency earnings work for you in India. Benefit from tax-exempt interest rates on your deposits. It's the smart way to optimize your earnings.
NRO Deposits: Whether you're in New York or Nairobi, IDFC FIRST Bank offers you the chance to earn higher returns on your India-generated funds. Global location, Indian growth.
FCNR Deposits: Foreign currency deposits now come with enhanced returns and tax-exempt interest. Let your overseas savings flourish with this exceptional option.
Max Returns FD (INR): Why settle for ordinary returns? IDFC FIRST Bank's Max Returns FD (INR) offers you the opportunity to earn higher returns than regular fixed deposits, giving a boost to your financial aspirations.
Experience unmatched convenience
The IDFC FIRST Bank NRI Account goes beyond the ordinary. It's not just about money; it's about making your life easier and more enjoyable:
IDFC FIRST WOW! Credit Card: Imagine a credit card backed by a fixed deposit, offering premium benefits like zero joining/annual fees, zero foreign exchange mark-up, and more. It's a credit card that truly works for you.
Invest and insure: Looking to invest in your future? IDFC FIRST Bank provides investment options to help you achieve your goals. Plus, secure yourself and your loved ones with customized term insurance plans.
Ways to bank: Discover a range of banking options that suit your lifestyle – be it online, mobile, or in-branch. Seamlessly manage your finances, no matter where you are.
Banker on call: Need assistance at any hour, from anywhere in the world? The Banker on Call service is available to you 24/7. Your queries and concerns are just a call away from resolution.
Conclusion
The IDFC FIRST Bank NRI Account is more than just an account; it's your partner in prosperity. Say goodbye to complex financial management and embrace a banking experience that is tailor-made for the modern NRI. Take the leap today and experience the ease and excellence you deserve. Your financial journey is about to get a whole lot smoother and rewarding. Cheers to financial growth and convenience!
Santosh Kumar, He is a SEO + Blogger have 12 years of experience in writing tutorial, informative and product reviews topics.