The Government e-Marketplace (GeM) is a one-stop-shop for the online procurement of common-use goods and services by various government departments, organizations, and public-sector entities. GeM intends to better public procurement transparency, efficiency, and speed. It offers technologies like e-bidding, reverse e-auction, and demand aggregation to help government users get the most bang for their buck.
The Ministry of Finance has authorized and required government users' purchases using GeM by introducing a new Rule No. 149 to the General Financial Rules, 2017.
First of all, you need to know the documents which are required to register on GeM.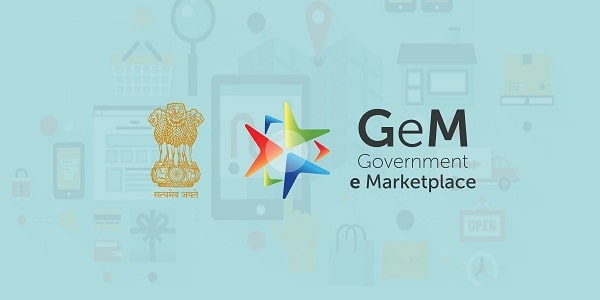 You need to keep all the essential documents ready for this work. Here is the list of documents you need to follow.
PAN card is vital because it signifies the identity of a person.
You need to have the company Registration proof whichever you are having.
In addition to this you need to have TIN (Tax Information Network) or VAT ( Value Added Tax) number. It will help you largely in this case.
It is okay if you have trade mark certificate. It will help in this work.
Address proof of the head office of the company is also required in many cases.
The Registration Process on GeM
For someone who is applying for the first time, the gem seller registration procedure can appear to be rather hard and intricate. As a result, if you, like many others, are a newbie in this area, be sure to follow the steps below.
In the first step you have to visit the official site. The site is https://static.gem.gov.in/resources/pdf/Registration_Guide.pdf
You need to do registration in this site with all the relevant information's. A page will appear and you have to create your id and password. You need to keep it secret. In addition to this, you have to provide your mail id, mobile number. The mobile number must be valid because an OTP will be sent to that number and you have to put the OTP.
The password should be an eight character number.
Once you create the account you will get a notification in your mail. It is a congratulation mail. Now you can open the account and carry out your work.
You will also get a link in your mail for verification. You have to click on the link and verify your mail. You will receive the message as Congratulations on board GeM.
Now you have to fill up the form with all your organizational details. This should be correctly given. The form will ask for street number, address and other relevant information's.
It is essential to give the organizational details in the best possible manner. It is an utmost essential thing. Any wrong information will instantly cancel the form.
Once everything is done, you have to clear the payment method. It's simple and you can use the online mode for this process. PFMS is one of the secured ways and methods to make the payment. You can opt for that. It can provide you with a hassle-free payment procedure.
Sometimes SBI MOPS methods are also selected by the people to make the payment. It is also a great way of making the payment.
So, it is clear to make GeM registration through online mode. You must also try to link your Aadhar account with GeM. This can help to carry out your business in a better manner. If you register your business with GeM, your mode of business will give a lot of profits. It is a approved platform for businessman's. It would help if you tried it.
Santosh Kumar, He is a SEO + Blogger have 12 years of experience in writing tutorial, informative and product reviews topics.