The election is the most awaited event of any nation; this is mainly because an election result determines the future of a country and its respective citizens. India has the largest democracy in the world made up of a huge number of voters. In India election is a common occurrence in the form of parliamentary, Lok Sabha and local municipal and etc.
Casting ones vote is the most important duty of a citizen. Under no circumstance should one neglect this right and duty. In India election is conducted by the Election commission. As per the rules for casting your vote in India you have to be a citizen of India and also possess a voter ID card. EC maintains a list containing all the names of voters that are eligible to cast their respective votes. Voter ID search by name is one  method to check if your name appears of the voter list.
Now the question arises what is voter list and how to check whether my name appears on it or not. Let see each of these questions one at a time.
What is a voter list?
As mentioned above it is a list maintained by the election commission ( a governing authority with regard to poll in India) that contains the names of all the voter eligible for exercising their voting rights. This list includes the names of all those voters residing in a particular locality or ward. The election commission is the only authority in India who has the right to update and maintain this list.
The significance of a voter list cannot be stressed enough if your name appears on the list then voter id is not required to cast your vote. In case your name doesn't appear on voter list then you need voter's id or any government-issued identity card to exercise your voting rights.
Why should one check for their names in voter list?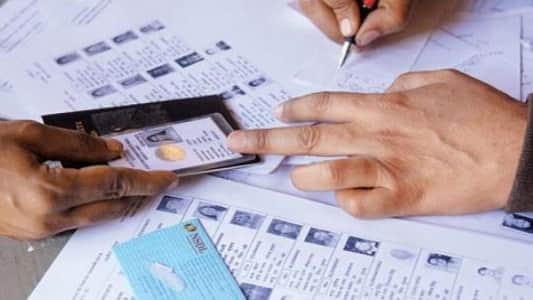 As a voter, you need to take all necessary precautions required to ensure you are not denied of your right to vote. Hence checking your name in the voter list is the best way to ensure you are eligible to vote in the next election.
Election commission maintains the voter's list and frequently updates it. When any discrepancies are found by the EC, they take strong action and remove the name of the person for the list. The common reasons for removal are the death of a voter, fake information, change of address or incorrect details submitted with the application.
Once a voter name is removed from the list you will no longer be eligible to cast the vote. Hence it is vital that regular voter list check should be conducted to be safe.
How to do a voter list check?
A voter list check can be conducted online. The procedure involved is simple and doesn't require much time. The steps you need to follow for conducting a search is as follows
Visit NVSP (National voter service portal) official search page on your convenient device.
Once you land on the page, you are directly taken to a tab that allows you to conduct a search.
There are two methods to look for your name in voter's list
By manually entering all the details such as age, gender, father's name, DOB, state, district, and constituency
Or just enter your EPIC number provided on the voter ID card.
What is an EPIC number?
An Indian citizen on completing 18 years can register online for voting. In order to do so, you are required to fill a form and submit a document that supports your age and place of residence. After the registration process is completed, you are given a number known as EPIC. EPIC stands for electoral Photo ID Card. EPIC is an alphanumeric number appearing bold on your ID card. The EPIC number is important as you can get vital information relating to the election in your constituency using it.
How to conduct a search for a name in voter list using EPIC?
When you have an EPIC number your search is simple.
Visit NVSP official electoral page.
Click on the tab search by EPIC number from the landing page.
Enter the number and select your respective state. Confirm whether you have entered the correct information before clicking on the search button.
If your name is on the voter list you will be able to see it below the search button.
If you see nothing after clicking on the search button it means your name doesn't appear on the voter' s list.
However, the search can also be conducted by manual entering all details like name, age, gender, etc. For this type of search instead of clicking on the tab search by EPIC, number click on search by details. But remember a lot of times the spelling mistakes can result in false search. As voter ID cards do not always carry correct spelling of your name.
Conclusion
EC takes every possible measure to ensure all eligible citizens to cast a vote are included in the list. But there is a possibility that your name may get deleted or removed from the list due to various reasons. Hence it is crucial that you keep a regular eye on voter list by conducting searches.
Santosh Kumar, He is a SEO + Blogger have 12 years of experience in writing tutorial, informative and product reviews topics.