The cooktops have changed from time to time. Due to technological development, everyday tasks such as cooking are becoming hassle-free and easy. The latest induction cooktop is one such sophisticated technology that enhances the whole cooking process. It is an excellent heating source that can help to cook your food evenly. Many think that there are both advantages and disadvantages of using this cooktop.
The induction stove is heating equipment that uses electromagnetism to cook the food in a pan. Unlike gas stoves, you will not see any burner burning in an induction cooktop. It is one of the most innovative cooktop technologies available today. Individuals using the induction stove find it convenient to use this equipment.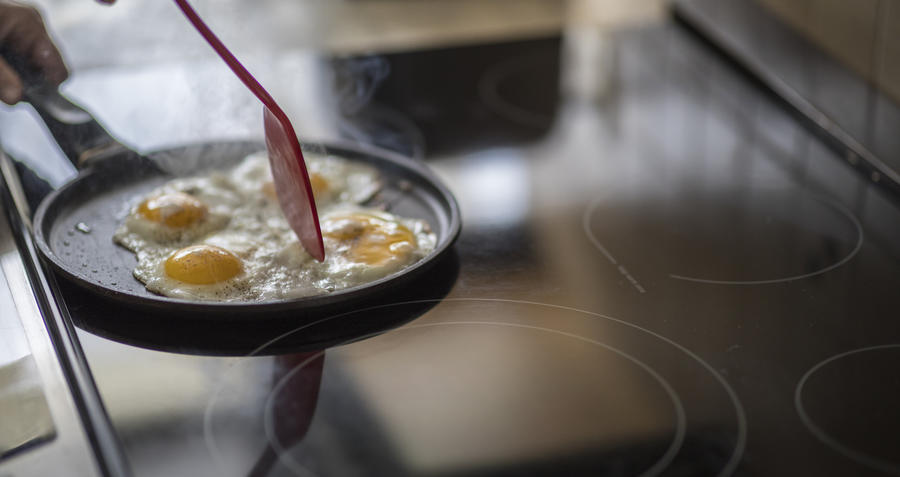 The features, controls, performance, and energy-saving features make it one of the market's smart cooktops. Also, induction cooking is healthier than a gas stove and electric stove cooking. Even though there are plenty of benefits, the induction cooktop also has some limitations. If you are going to buy an induction cooktop, then it is necessary to know both the merits and demerits of this technology. Let us take a look at the advantages and disadvantages of an induction cooktop.
The advantages of induction cooktop
They are energy-efficient
Induction cooktops are powerful and energy-efficient. More flame energy and gas is exhausted in gas stoves. In an induction cooktop, due to magnetism, no flame is created, and no energy is wasted. A good induction stove needs to be power efficient that saves your electricity bill. Modern induction stoves come with 80% energy saving capability.
The fast and quick cooking
One of the best features of a good induction stove is to minimize the cooking time than the gas stove. The time feature in the induction cooktop helps you to set a timer for every food item. This feature is not available in gas stoves. You can set the digital timer from 1 minute to a maximum of 170 minutes. Once the time is preset, the cooktop will shut down automatically on time.
The advanced settings and control
A quality induction cooktop has an intuitive and easy to use control panel. The controls should be easy to identify so that anyone can use the stove easily. There are no buttons available, but the touch screen button is visible in induction stoves. This feature is crucial, and advanced induction stoves come with sensors, timers and touch screen buttons to cook any meal type.
The smart Preset menu options
The preset menu option is a feature that gives convenience to the user. Advanced induction stoves come with preset menu options such as heat, grill, fry, etc. this menu is also an interface feature of the induction cooktop.
The easy ways to use and move
The induction cooktop is designed to cook food anywhere and everywhere. So the main feature of any induction cooktop is portability. New age induction stoves are designed in a way that cords are tangle trees and small.
Only specific cookware is suitable on an induction cooktop. If you place a non-metallic container, then your induction may not work. However, to know whether the pan is compatible, the auto-pan detection feature is helpful.
Induction cooking is safe.
Induction cooking is much safer than gas stove cooking. Especially if you have kids and pets at home, it is a safe cooktop to have in your home. The electromagnetic force of this cooktop passes only through pans and cookware. It will not react to human touch. Also, several safety features, such as the motion detector that beeps if the human hand comes into contact with the surface.
A mess-free cooking session
Using an induction cooktop is a hassle-free experience for even people who do not know cooking. The chances of spilling in this cooktop are less. Even if anything spills, you can wipe it immediately with a microfiber cloth. Cleaning the cooktop is an easy breezy process. As the surface of the cooktop remains cool, you can wipe the surface without any fear. No food stains or particles will stick to the induction surface. As the cooktop is ceramic, you can quickly clean it after every cooking session.
The induction cooktops are excellent in design. The sleek and smooth surface of the induction cooktop attracts you to buy one. The surface and design are not only attractive but technically flawless. The build is excellent as the cooktop never lets the heating energy escape from the surface. The induction cooktops are available in plenty of material such as ceramic, glass and much more posh materials. The induction cooktop is appealing to look at and develops interest in you to cook.
The disadvantages of induction cooktop
Buying an induction cooktop is not very cheap. It is a bit more expensive than your traditional gas stoves. As the technology of the induction cooktop is excellent, they are not available for a low price. However, there are plenty of affordable models. The main disadvantage of buying an induction cooktop for many is the price.
A compatible cooking vessel is essential
Unlike, gas stove, you cannot use any cookware on an induction cooktop. Only the magnetic cookware is compatible with an induction stove. If you do not use magnetic cookware, then the food will not cook properly. Investing in separate magnetic cookware is a problem for many.
Even though it is not a disadvantage, it can be an issue for many. When cooking in a gas stove, many cut vegetables and toss them while cooking. However, if you are using an induction cooktop and the preset setting, then you need to put all the ingredients together to cook. Some may not be comfortable to do pre-work before cooking.
You cannot cook without electric power
It is one of the main disadvantages of using an induction cooktop. Many love to eat a warm meal. However, when you have an induction cooktop, you cannot cook any meal if the power goes off. Without electric power, the induction cooktop cannot work.
Conclusion
Induction cooktop, similar to any other electric appliance, has both advantages and disadvantages. However, the benefits of using an induction cooktop are higher than the limitations. You need to consider both these elements to get the best induction cooktop in the market.
Santosh Kumar, He is a SEO + Blogger have 12 years of experience in writing tutorial, informative and product reviews topics.