It is also a tremendous Indian serial that is shown on Colors TV. The story of the serial is good and is loved by a lot of people. It is produced by Deepti Kalwani and Gul Khan under the banner of 4 Lions Films. You can gain more knowledge about this serial from the below list.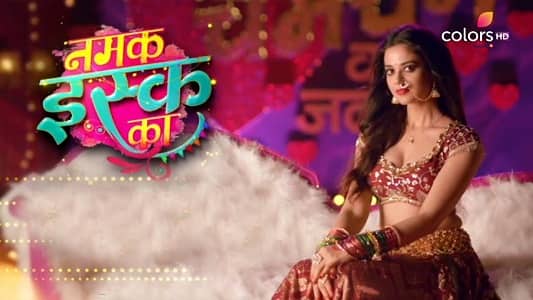 Wiki:
The serial is all about the story of a dancer who wants to get married like other girls. However, society is not ready to accept her. This makes her feel bad. The name of the dancer is Chamcham. It is a story of a simple girl who had to fight against all the odds of society.
Story:
It is the story of Chamcham, who is a dancer by profession. Like other girls, she also dreams of becoming a dancer. The main twist comes here as society is not ready to accept her. After many ups and downs, she gets married to a reputed Indian family. Although she gets married, she still does not get rid of society and their thoughts. She had to face many odds from her in-laws and society. Let us see how she revolts against all these evils things to get a peaceful life. She had to phase various odds and raise her voice to win over society's wrongful thoughts.
Timings:
The serial started on 7th December 2020. It is shown on Colors TV every day from Monday to Friday at 9.00 pm.  You can also catch the repeat telecast of this show from Monday to Friday at 11.20 am. However, if you wish, you can again watch the serial on Voot.
Cast Real Name:
Shruti Sharma as Chamcham Rani or Kahani (leading role)
Aditya Ojha as Yug Pratap Rajput (leading role)
Monalisa as Iravati
Aamir Salim Khan as Arun Rajput
Ayansh Mishra as Harsh Rajput
Rajhshri Rani as Rupa
Sheetal Tiwari as Gunjan
Pankaj Shukla as Chunni
Jaswant Menaria as Thakur
Garima Vikrant Singh as Saroj Rajput
Santosh Kumar, He is a SEO + Blogger have 12 years of experience in writing tutorial, informative and product reviews topics.