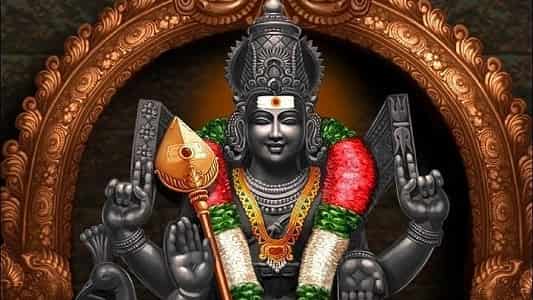 Lord Murugan is a famous deity of Tamil Land. The Tamilians worship with full honesty and effort. The temple is an old one located at a distance of 1500 feet above sea level. Every year people from different corners of the world come here to offer prayers to Lord Palani Murugan. The idol of the deity is made with nine minerals. It is called Navabashana. You will get to see the god in a standing position by holding a baton. He always prefers to look at a person who has renounced or is ready to renounce the worldly pomp.
Pooja timings of Palani Murugan
In this part, you will learn about the pooja timings of this temple. This will help you in gathering the exact timings before arriving in the place.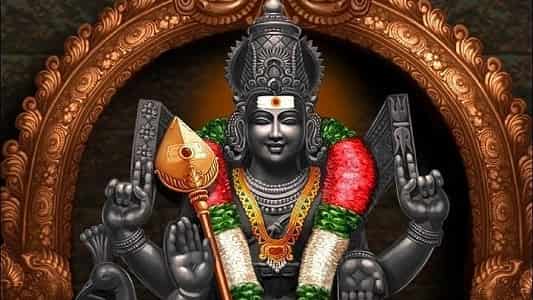 | | | | | |
| --- | --- | --- | --- | --- |
| SL.No. | Temple details | | Normal days | Special days |
| 1 | Entrance fee | | 6.00 AM to 7.30 PM | 4.30 AM |
| 2 | Special entrance | | 6.00 AM onwards | 4.00 AM onwards |
| 3 | Vishvaruba Darshana | | 5.40 AM | 4.00 AM |
| 4 | Vila Pooja | | 6.50 AM | 4.30 AM |
| 5 | Kalasanthi | | 9.00 AM | 9.00 AM |
| 6 | Milk Abhishekam | | 7.30 AM | 4.30 PM |
| 7 | Panchamirutham Abhishekam | | 7.30 PM | 4.30 PM |
| 8 | Bhogar  Ashthotiram | | 7.30 AM | 7.30 PM |
| 9 | Golden Chariot | | 7.00 PM | |
| 10 | Golden Peacock | | 6.30 PM | |
| 11 | Thirthakavadi | | 7.30 AM | 7.30 PM |
The historical story of Palani Murugan temple
 You must have a clear conception of this temple. There is a story through which Murugan came to the sacred spot. Once Lord Narada bought a golden mango before Lord Shiva while he was sitting with Goddess Parvati, Lord Vinayaka, and Lord Subrahmanya. As it was a rare fruit, Lord Narada insisted Lord Shiva have it. As a caring husband, he offered the same to Goddess Parvati. She provided the same to Lord Vinayaka. In this manner, the argument continued and ultimately, it was decided to contest for the mango. Whoever will give around to the world first will be entitled to have the mango.
Hearing this, Lord Subrahmanya took his peacock and went to give a round of the world. But Lord Vinayaka made a round of his parents. After returning from the tour, when Lord Subrahmanya heard about it, he felt was cheating. He decided to leave the family. He went to this place and started residing. However, Lord Shiva and Goddess Parvati went to appease him and said him as "Pazham Nee", which means you are the fruit. Right from that day, this place is known as Palani. The presiding god is the son of Lord Shiva and son-in-law of Lord Vishnu.
The ruler of Kerela Cheaman Perumal constructed this temple during the 7th century. It is a big temple in which the Pandiya kings construct the other part.
It is found that every day six pujas are performed in this temple. Thai Pucam, Kanda Sasthi, and Agni Nakshatram are the major festivals of this temple. It is celebrated with great pomp and show. The whole temple gets a different look every year during this festival. Pilgrims from various places come in the bare feet to have a glance of the idol and temple. Thai Pucam is one of the significant festivals in which you can experience a vast crowd.
Santosh Kumar, He is a SEO + Blogger have 12 years of experience in writing tutorial, informative and product reviews topics.