In the first quarter of 2022, many smartphone brands launched their 5G phones in the Indian market. And of course, Realme has always been an innovative smartphone brand, providing the latest technology to its customers. Not just the 5G variant of Realme 9 series, but the whole series was quite hyped in India, and a lot of people were waiting for this series to launch. We have to say that the Realme 9 smartphone series hype was well deserved, and it didn't disappoint in any way.
Talking specifically about the Realme 9 Pro 5G device, so on its own, it is a great value-for-money device in the range of 20 thousand rupees. However, the main highlighting feature of this smartphone was the 5G connection support. But other than that, you get a lot from this smartphone, for example, you are getting a 120Hz display with FHD+ resolution and incredible color reproduction. With a processor like Qualcomm Snapdragon 695 and 6GB or 8GB ram, you won't have any performance issues, at least in regular usage.
If your budget is about 20,000 rupees, the Realme 9 Pro 5G is without a doubt a smartphone worth considering before making a final purchase decision. It was launched in February, and thousands of people bought it within the first month. But some people are complaining about their Realme 9 Pro 5G not charging properly. And today's post revolves around that problem, here we will explain the root causes and their possible fixes as well. So stay tuned until the end.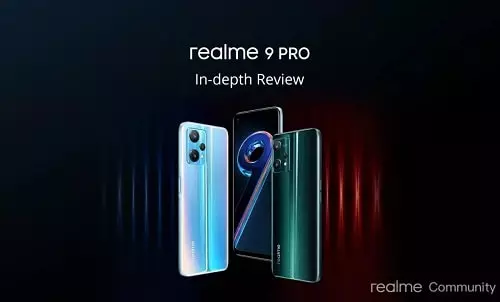 Troubleshooting Realme 9 Pro 5G not charging issue
The following could be the reasons why your Realme 9 Pro 5G is not charging:
Type-C Port Blockage
Charging Cable Problem
Charging Adapter Malfunction
Software Issues
Type-C Port Blockage
Thankfully, Realme 9 Pro 5G and other devices in the same series come with a clear phone case out of the box. And there is special protection for the charging port of the phone to prevent dirt from going inside the port. If you are using your smartphone with the phone case from day one, then the chances of the type-C port being blocked by the dirt are pretty slim. However, if you are concerned that this could be the case, then take a metal needle, and clean the charging port carefully, or visit a mobile repair shop to have it cleaned.
Charging Cable Problem
Almost all smartphone brands offer the normal charging cable out of the box with their smartphones. And these charging cables have the tendency to break or rupture after rough use for a few months only. Or it could be that you got a defective charging cable out of the box that stopped working after a month or two. It is pretty easy to check whether your charging cable is faulty or if the problem is anything else. To check it, just connect your smartphone to a laptop or PC with the same USB or charging cable.  If the laptop or PC is having trouble identifying or detecting your device, then for sure you need to buy a new charging cable. For that, we'd always recommend you buy a braided USB cable rather than the normal one.
Charging Adapter Malfunction
It could be that you accidentally dropped your device's charging adapter and that is the reason it is not working properly. If you are not sure about that, then just use any other charging adapter with the same USB cable, that way you'd know whether it is the charging adapter that is malfunctioning or not. Again, when you have a broken charging adapter, then you can't do much about it, so just go ahead and buy a new but original Realme 9 Pro 5G charging adapter with the same power output.
Software Issues
If you have already verified that the charging port, cable, and adapter are in good condition and working just fine with other devices, then it could be that the problem is actually software related. If you suspect that could be the root cause then try the fixes given below:
Try rebooting your device, and then plug in the charger, if still it doesn't work then go to settings, and search for "System Update" to update the operating system of your Realme 9 Pro 5G to the latest version.
If that also doesn't resolve the issue, then it could be that there is some glitch or bug in your smartphone, and to resolve this issue try resetting your device. For that, you can use the Factory Reset option from settings, or use the BIOS menu of the smartphone to wipe all data.
If you have followed every step given in this post today, but the Realme 9 Pro 5G charging problem is still as is, then we'd recommend you visit a nearby Realme store or a trusted mobile repair shop to have it fixed.
Santosh Kumar, He is a SEO + Blogger have 12 years of experience in writing tutorial, informative and product reviews topics.