One of the most difficult aspects of running a social media campaign is to think about new ideas, isn't it? If a brand is trying to promote its products and services to the people, it has to come up with quirky and innovative ideas by which they are going to promote their site. This is even more true for small businesses that don't have a huge budget to spare and are running on limited resources. But social media marketing can also prove to be very effective for them as well. Small enterprises can take their business to new heights with marketing. They can even upskill their workforce with training like Digital Marketing course to reap more benefits from limited resources.
To be successful in marketing, you need to be unique and find the right strategy that works for you. Without trying new things, you cannot expect your brand to grow and generate more revenue. So, if you are running a business and have currently run out of ideas to promote the services, this blog will help you. Here, we have discussed marketing ideas for small businesses that will reap the most effective results.
1. Recognize a Competitor – 
One of the best things you can do is to recognize a competitor. Once you have done that, you can appreciate something regarding the same competitor. While you must avoid promoting the other brand, you can surely acknowledge their actions if you find them useful and genuine.
This kind of social media post will help you to stay up-to-date with your industry and help you feel more confident in what you are doing. You can spread positive energy, and that is why people will be more attracted to your brand.
You can even approach the brand and ask them to collaborate in the next work that you are planning on. This can prove to be beneficial for both brands because the audience usually loves to see such collaboration these days.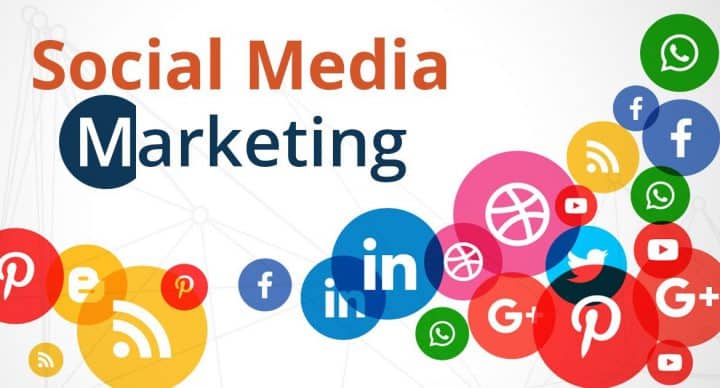 An innovative way of grabbing people's attention is by sharing an unusual photo. Whether it is on Facebook or Instagram, it can be a good idea to use a photo that is unusual and spread the word about something important among the audience. It is going to raise eyebrows & people will be more interested in checking out your social media posts.
If you have a post that is unusual enough for your brand, then it can be a very effective part of your guerilla strategy. This way, you are getting more engagement from the audience and at the same time telling a story as well.
3. Ask Your Audience for Advice –
One of the best ways to develop a marketing campaign is by asking your audience themselves. You can put up social media posts asking the people to present you with advice that will help you to improve your marketing efforts and get more constructive feedback from the viewers. You can host question campaigns & ask how they would like to see your brand in the future.
A good point about following this strategy is that it not only helps you to improve your engagement but also contributes to a better customer relationship in the long run. If you have a very solid customer relationship, then it will automatically contribute to better revenue.
4. Run a Contest or Giveaway –
Another very interesting and exciting way of bringing more people to participate in your campaigns is by hosting a giveaway. If most of your marketing strategies are not delivering the right results, then hosting a giveaway should be your choice. The majority of the people cannot resist the power of getting something for "free." This idea can be very impactful in the world of social media.
Agencies & brands that often host a giveaway contest on social media have better customer engagement. So, it will also work for you. Ask the participants to follow and check out your social media handles for entering the contest. It helps you to increase your followers.
5. Create Marketing Videos –
Videos are the most effective medium of marketing in 2021. Most of the brands take the help of videos when they are going to start a campaign. Video marketing is a must-do for small businesses because they can get better ROI when they are investing in video marketing campaigns. It will surely cost you a bit more than the traditional means of marketing, but it is more fruitful.
People prefer watching videos to reading a block of text. Videos are more impactful than other forms of marketing. 60% of businesses use video as a marketing tool because it is so effective these days and include small businesses as well. You can get in touch with a professional video editor to create new videos or learn the skill by yourself for better results.
6. Go Live –
Live streaming is currently one of the best ways by which small businesses can help bring more engagement to their social media. People love watching live videos. Why? This is because they are more engaging, direct, and 100% transparent. People can interact with you face-to-face, and that helps your brand to get more trust from the audience because they can see and interact with you.
The people put a genuine belief in the brands that are more transparent with their customers. When you are sharing the human side of your company, interacting with the audience, asking them to tell you what they want to see next, all of that gives them a very comfortable feeling. This is why big brands often come out and mix with their audience to promote transparency.
Final Words – 
Social media marketing has taken a big turn in the last few years. Growing your business and marketing efforts takes a lot of consistency and patience. You cannot expect the results in a few days or weeks. It is a long-term process that will help you excel in the future. You should follow the tips that we discussed in this blog and try new things out yourself to get more efficient results in 2021.
Santosh Kumar, He is a SEO + Blogger have 12 years of experience in writing tutorial, informative and product reviews topics.