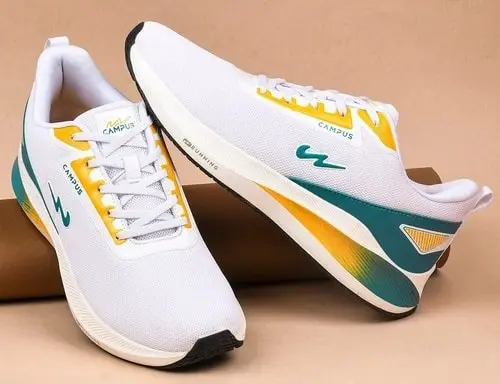 Have you ever thought about which shoe will go best with every outfit? If so, then nothing is better than purchasing white shoes. They go with every other colour, and they brighten your outfit. These are neat-looking, bright, and stand out from a world of brown or black shoes. They have been a continuous trend and are also great for travelling.
The popularity of white shoes has been constant because of how timeless they look. They provide a classy look and become a natural choice when you are confused with different alternatives. Furthermore, white shoes are always in season. Whether spring, summer or winter, you will never look out of place with a good pair of white shoes. For these reasons, when purchasing white shoes, you must get them by considering some specific factors.
Tips to Consider When Buying White Shoes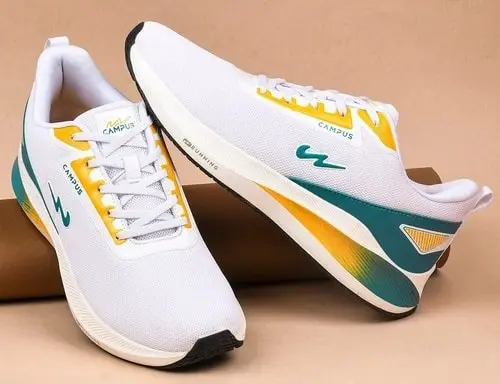 White shoes are unlike any other, and when purchasing them, you must be extra careful considering some aspects. You can use several tips that give you some of the best white shoes possible. These tips include the following:
● Fit
One of the most important factors in any white shoe is the fitting. If a shoe fits you well, it also has a higher chance of lasting longer. Hence, it is worth trying on white shoes of different sizes.
When trying out shoes, you must ascertain that your toes do not touch the shoe's end. If your foot is sliding around in your shoe, then the shoe is too big and will not look flattering on your feet. Further, with any good-fitting white shoe, you should be able to move your feet back and forth and side to side without any restriction.
If the shoe seems small for your foot, it could rub against your feet and cause blisters. You can also try on white shoes of different widths if you have particularly wide or narrow feet.
● Brand
Many great brands in the market provide white shoes. All the brands come with their unique variety and styles of available materials and colours. Some brands are specifically known for their quality, while others are more popular for their uniqueness or affordability.
Before purchasing your white shoe, look for the brand that best suits your style. If you are looking for a long-lasting pair of shoes, then you should get your white shoe from a reputable brand. Also, consider the quality and price of the white shoe that will be the best for you.
● Support
If you aim to purchase athletic white shoes, then it will be essential to check the support. A shoe with good support can prevent you from getting injured during any physical activity. Many kinds of white shoes already come with shock absorption abilities which helps you with decreased impact on your muscles and joints.
At the same time, if you are buying casual shoes, it is fine if you do not prioritise support as much. Support in shoes is mandatory if you are purchasing a white sports shoe or sneaker for extra physical activity.
● Style
Even among white shoes, you must decide whether you want something modern or classic. Consider whether you want something to go with every kind of apparel or a specific outfit. Before purchasing, you should assess how you will wear the white shoe and use it for styling.
If you are looking for a comfortable pair of white shoes that goes with most outfits, then any shoe style will work.
● Material
A significant aspect of getting a good white shoe is the material. The material will ensure how much your shoe will last along with its other features, including flexibility, breathability, etc. For instance, with leather boots or sneakers, the durability is higher than other shoes; at the same time, they are not as flexible.
In this case, the question arises whether you choose the right materials for your purpose or preferred style. If you want your white shoe to last long, you could purchase leather. But if you prioritise flexibility, then you can buy canvas white shoes.
● Comfort
One of the top factors to evaluate when purchasing a white shoe is your comfort. Ultimately, if you are buying shoes for some sports activity, wearing uncomfortable white shoes can result in foot pain.
Thus, when you go through different styles and brands to buy your white shoes, it's really important to ascertain that the shoes are comfortable and you can wear them for a long time without any discomfort. It will be worth spending a little more if you receive white shoes with maximum comfort. If you have super comfortable shoes, your feet will not hurt by wearing them.
● Laces
The lace could be a significant aspect depending on the kind of white shoes you purchase. With sneakers, the most common kind of lace is flat, but in boots or other types of shoes, you may also find square or round laces. Comparatively, round laces are much easier to tie and are incredibly comfortable. At the same time, they also take up a lot of space in your shoe. But if you have flat laces, then they are less flexible than the others. However, they are also easier to tie.
The different laces of various white shoes come in different lengths and widths. Narrow laces will hold your shoe better, and they won't sag, but they are also a little uncomfortable in the long run. Narrow shoe laces tend to dig into your ankles when they are tight. Wide laces in white shoes will be very comfortable but slip out quickly and do not hold up well.
Conclusion
When you are purchasing white shoes, recognising the above factors is highly crucial. You will easily be able to find the right kind of white shoe when you know what you prioritise in a shoe. Before purchasing, you will also need to consider the type of shoe you want to purchase, and then you can modify your choice accordingly.
White shoes have always been a top choice for many people. They have been much beloved among shoe lovers because of their versatility and comfort.
Santosh Kumar, He is a SEO + Blogger have 12 years of experience in writing tutorial, informative and product reviews topics.