The relationship between India and Afghanistan is quite strong due to the historical and cultural ties that exist between the two countries. The rehabilitation and rebuilding of Afghanistan have been significantly aided by India's participation.
We are of the opinion that democracy and economic growth are the most important tools that can be utilized to ensure that Afghanistan evolves into a source of stability in the region. This has been reflected in the Strategic Alliance Agreement that was signed between Afghanistan & India during Afghan President Mr. Hamid Karzai's trip to India in October 2011.
This agreement strengthened the strong, vibrant, and multi-faceted relationship between the two nations and at the same time formalized a framework to help in different areas between these two countries. These areas of cooperation include political and security cooperation, trade and economic cooperation, capacity development and education, and infrastructure development.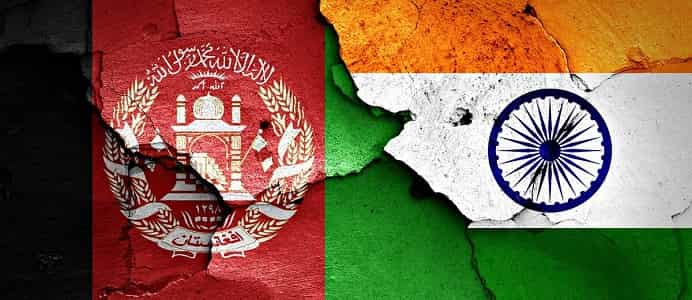 During this crucial time for the transition of both security and governance in Afghanistan, this agreement is a significant signal of our unwavering commitment to peace, stability, and economic growth in that country. India is currently the fifth largest bilateral contributor in Afghanistan, behind the United States, the United Kingdom, Japan, and Germany. This commitment is also evident in our vast developmental aid program, which currently stands at over US $2 billion. This, by any measure, is a considerable amount, especially for a non-traditional contributor like India.
Development Partnership
On the basis of the belief that the socio – economic development of Afghanistan is essential to the stability of the region, India has been an active participant in the development efforts in Afghanistan.
 The primary goal of India's development collaboration is to assist in the building of indigenous Afghan capacity & institutions, as well as to ensure that development touches all of Afghanistan's regions and encompasses all of the country's different development sectors. India's development partnership was established in 2002.
India is currently the fifth biggest bilateral donor in Afghanistan, with a total assistance pledge of just under $2 billion US dollars. This places India in fifth place among donors from other countries. Every one of these initiatives is being carried out in collaboration with the government of Afghanistan and in accordance with Afghanistan National Development Strategy.
Infrastructure initiatives, humanitarian assistance, local and community-based development projects, & education and capacity building are the four primary focus areas of India's international assistance programs.
In January 2009, the Afghan President and the India's External Affairs Minister opened a road project that stretched 218 kilometers from Zaranj – Delaram in the southwestern part of Afghanistan. The goal of the project was to make it easier for goods and services to be transported to the Iranian border and, from there, to the Chahbahar Port.
Parkash Singh is a PGT Teacher in Kendriya Vidyalaya Rohini, New Delhi. Parkash completed his starting education from Bihar Board and graduated from Babasaheb Bhimrao Ambedkar Bihar University. He regularly writes educational and informative articles at IndiasStuffs.com