An ancient herb Ashwagandha is used to treat and handle various types of diseases and health problems. It has been in use even during ancient times. It is abundantly grown in India, the Middle East, and some parts of Africa. During the early days, people used the roots of this herb for various medicinal purposes. It was also known by the name of Indian ginseng or Winter Cherry. The name of Ashwagandha has been derived from "Ashwa" which means horse.
Medicinal practitioners used this plant for treating various health issues like stress and anxiety. It is famous in the ancient Ayurvedic world. However, with time there have been changes in the system of using the medicine. This herb can cure a lot of health issues. It can keep you fit both mentally and physically. Most people use Ashwagandha supplement for reducing stress, anxiety, pain, skin conditions, and other types of health issues.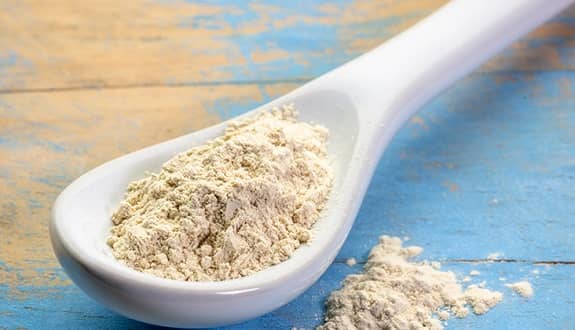 It is tough to identify real Ashwagandha. It will smell like the urine of a horse. This smell becomes stronger towards the root of the plant. Many people are unaware of the exact way of recognizing the Ashwagandha plant and they make mistakes. This is common.
Main advantages of Ashwagandha powder
With the help of advanced technology and medical inventions, Ashwagandha is available now in powder form. Let us find out some of the main advantages of using an Ashwagandha powder.
Ashwagandha is best in treating various types of mental problems. It has gained good success by treating patients who suffer from anxiety and depressions. The herb has an anxiety-reducing feature that can help the patients from getting rid of this problem. Taking 240 milligrams of Ashwagandha powder can help in reducing stress largely.
It also acts as a pain reliever. If you are suffering from arthritis or any type of rheumatic pain it is best to use this powder. It can give immediate relief from this problem.
A good percentage of people in the present world suffer from various types of heart ailments. You can try some Ashwagandha powder to deal with heart problems. It can also help in boosting the health of the heart. In this case, the root of the Ashwagandha is found to be much beneficial.
Sometimes people prefer to undergo Ayurvedic treatment while suffering from cancer. Reports have proved that in many cases it has bought significant results. Lung tumors can be cured through the use of Ashwagandha.
Ashwagandha is also good in increasing the eye-sight of a person. Consuming Ashwagandha powder with water can increase the eyesight of a person. It is also good for the eyes.
If you are passing sleepless nights, Ashwagandha powder can largely help you. Just take it along with water to get the best results. Continues use of Ashwagandha powder can provide you with a sound sleep. It is also best in treating intestinal worms and germs. The powder is best in this case.
Disadvantages of Ashwagandha powder
Ashwagandha powder comes with some minor side effects or cons. Although they are few in number still it is better to discuss them.
If you are suffering from blood pressure problems, it is better not to take this powder. It can reduce the blood pressure level to a great extent.
Excessive consumption of Ashwagandha powder can cause fatigue, fever, and pain among people. It is not good for health.
Excessive consumption of Ashwagandha powder may also cause diarrhea. If it becomes serious the patient has to be admitted to the hospital.
However, vomiting and nausea are the most common effect of excessive consumption of Ashwagandha powder. It should be taken as per the dosage. You should be particular about the amount.
It is better to use Ashwagandha for a limited period. It is unsafe for pregnant women. The product may damage or destroy the fetus.
Ashwagandha is known by various names in various languages. In English, it is termed as Winter Cherry. In Hindi, it is termed as Ashwagandha or Punir. In Oriya, it is called Asundandha. In Punjabi, it is coined as Asgand.
How to take Ashwagandha?
Although there is no such exact dosage of taking this herb, it is better if you take 200-250 milligrams of this powder per day. Above this dose can prove to be harmful to the body. The capsule dosage varies between 250 mg to 1500 mg. It is better if you consult an Ayurvedic physician while taking this medicine. Only a physician can help in the best possible manner.
Wind up:
Ashwagandha is a wonderful herb that can help in the easy cure of various health issues. This old herb can be relied upon to handle various types of mental issues. It is an astonishing matter to know a herb is good in dealing with health problems.
Santosh Kumar, He is a SEO + Blogger have 12 years of experience in writing tutorial, informative and product reviews topics.