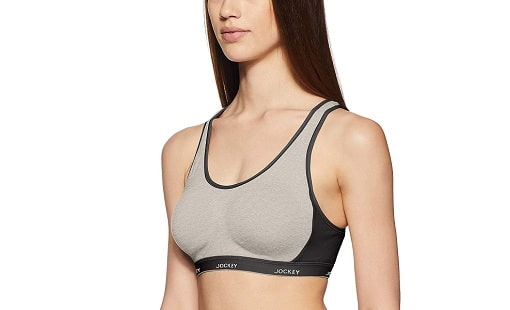 The bra is an important accessory for women that give good shape to the body. Every woman after a certain age requires wearing a bra. The bra is made with a special type of fabric that provides shape to the body and also keeps the breasts in proper size. On the other hand, a woman who is associated with sports and outdoor games needs to wear special bras. They are termed a sports bra. It can help in better performance of the activity.
It must be known to all that different girls have different shapes of breasts. Some have large breasts while others have medium-sized breasts. While running or doing exercises a woman may have a sensational feeling because of the fittings of the bras. In this case, a sports bra can be the best option. It is very shameful to notice the bouncing of the breasts at the time of running or moving. It can also make the situation awkward.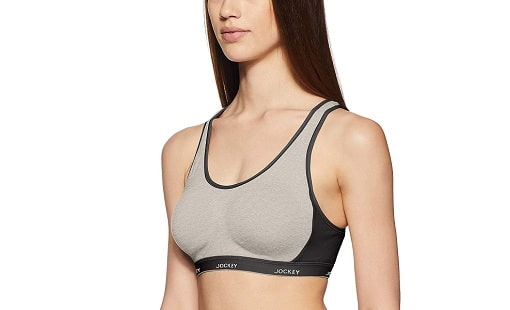 If you are associated with sports, you should move with tighter bras. They come with adjustable straps and cups. This can hold the breasts for a longer duration and keep them tight. However, before buying a bra you should be careful and well aware of the size of the breasts.
Advantages of Sports Bra
Sports bras have numerous advantages. It is best to discuss some of the noted ones. Let us discuss the vital ones.
Sports bras are best during the time of exercise: It is seen that when you are exercising the breasts may bounce. It can be solved if you wear a tight sports bra. Too much running or jumping at the time of exercise without wearing a proper bra may cause the ligaments to stretch and tear. The sports bra is the only way through which these problems can be stopped.
A sports bra helps minimize breasts movement: Another advantage of wearing a sports bra is that it can reduce the movement of the breasts to a good extent. The movement of the breasts can increase due to frequent jumping and moving. A right sports bra can stop these movements instantly. A full-figure sports bra can support heavy busts.
Sports are good at controlling sweats and temperature control: It is also seen that a good–quality sports bra reduces the amount of sweat that is caused by exercise and sports activities. It can keep the body warm and give the user a comfortable feeling.
Sports bras have storage capacities: It is also found that most of the sports bra comes with good storage facilities. This helps in storing the keys and other important things. No need to carry any additional bags when you are wearing a sports bra. It comes with a storage facility.
Sports bras are very comfortable: Above all, a sports bra is always comfortable and better. It is designed specially. The straps are much wider and can be adjusted as per the convenience of the user. The high-quality fabrics are much comfortable even if you wear them for a long duration.
Minor disadvantages of Sports Bra
However, sports bras have some minor disadvantages. Let us discuss some of them.
Not good in increasing the size of the breasts: Many think to increase the size of the breasts by adding cups and other things. However, the sports bra is not the best one in this case. It cannot be used to increase the size of the breast.
Not good for getting a sexier look: A sports bra is not the perfect choice for getting a sexier look. If you want sexy lingerie you can go with the other branded ones.
Sports bra comes with strong fabric: The fabric of the sports bra is very strong. It can take a long time to get dry after wash. It is good to keep two sets because if one gets wet you can use the other one.
Wind up;
To sum up, a sports bra is a great tool for women who are engaged in sports activities. It can give firm support to the bra and help in easy performance. It is mainly designed for sportswomen. Wearing a sports bra should be made a habit.
Santosh Kumar, He is a SEO + Blogger have 12 years of experience in writing tutorial, informative and product reviews topics.