Sitting in front of a computer for long hours results in eye strain, blackout and similar issues in the long run. There are lots of people who deal with similar issues on an everyday basis, and the use of a quality monitor can be an excellent option. A person using ambient lights while working can feel at ease the work.
Recently, a popular solution to eye strain has gained huge popularity, and it is a monitor light bar. The monitor light looks similar to a lamp, but it is mounted over the monitor as a webcam. The light is pointed toward the desk to create an ambient space, making it easier to feel comfortable working for long hours.
Just like a lamp can come in handy while studying late at night, the monitor light bar has the same advantage. Naturally, you expect a better quality experience while working. As the advantages seem impressive, finding a compatible monitor light bar in India is slightly difficult. From the selection of power source to brightness adjustment, there is a wide range of factors to consider.
If you are having difficulty figuring out a reliable option, then you can check out our list of the best monitor light bar in India for an affordable price point.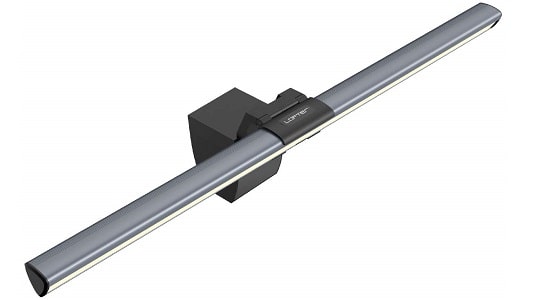 List of Best Monitor Light Bar In India
Satyakam Pradhan is an Independent Computer Networking Professional from Cuttack, Odisha, India. Satyakam completed his graduation from Bhubanananda Orissa School Of Engineering. He regularly writes topics about technology, gadgets and computer for IndiasStuffs.com