Realme started its journey back in 2018, and it is still a comparatively new brand but it has established itself quite well in the Indian market. And Realme is successful at that only because of their value-for-money smartphones. There are companies like Xiaomi, Oppo, and Tecno that also provide some awesome budget-segment smartphones for people who just want a decent smartphone with decent performance and features. And Realme has provided just that but it has kept the pricing really aggressive to compete with already well-established brands.
The Realme C series smartphones are the ones specifically targeting the people who don't want to invest more than 10 thousand rupees for a smartphone. If someone's budget is below 10k then Realme C30 and C31 are some of the few smartphones that we'd recommend buying for regular use. Realme C30 and C31 aren't the most hyped devices of 2022, but they definitely worth looking at if you are on a budget. In short, affordability is the prime reason why the sales of Realme C30 and C31 are still going quite well.
And if you already own a Realme C30 or C31, you would have been enjoying it. Right? However, out of those thousands of people who bought these smartphones in the very first month of the launch, many of them are complaining that their Realme C30 or C31 is not charging properly. And if you are also having the same issue with your smartphone, then keep on reading today's post. Here we will get down to the causes of Realme C30 and C31 having charging issues, and what are the possible fixes. So stay tuned until the end.
Troubleshooting Realme C30 And C31 not charging issue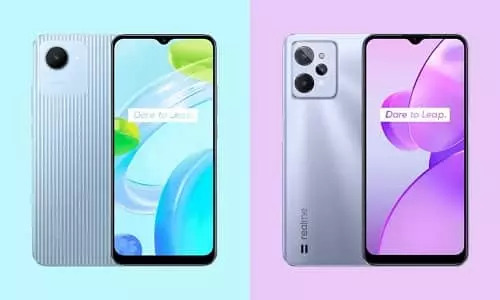 The following could be the reasons why your Realme C30 and C31 are not charging:
Clogged Charging Port
Charging Cable Problem
Broken Charging Adapter
Software Issues
Clogged Charging Port
Realme C30 and C31 both come with a micro USB charging port, and in general, a micro USB has more tendency to cause issues than a type-C port. On top of that, you don't get any phone case out of the box with both of these Realme smartphones. And if you haven't already bought a phone case for your Realme C30 or C31 then you may face the charging port blockage issue at some point. As a result, you'll be unable to charge your phone, and transfer data using the USB cable. If that's the case, we'd recommend cleaning the charging port using a metal needle, but make sure to do it carefully. It would be better if you pay a visit to the nearby mobile repair shop to have your Realme C30 or C31 charging port cleaned.
Charging Cable Problem
With most smartphones, you don't get a braided charging cable out of the box, and that's why in long-term use, such cables tend to break down. And the same case is with Realme C30 and C31, you have just the normal USB to Micro USB cables. If you want to check whether the charging cable of your device is faulty, just connect your device to a PC using the same USB cable. If the PC doesn't detect your Realme C30 or C31 then assume that it is a charging cable problem, and replace it with a new one.
Broken Charging Adapter
With both Realme C30 as well as C31, you get a standard 10W charging adapter out of the box. And the quality of this charging adapter is pretty decent, nothing special. If you suddenly drop this charger, there are chances that it may cause issues when charging your phone. Not in all but in some cases, there is the possibility that it is actually the charger adapter-related problem when their phone isn't charging properly. So if that's the issue, then we'd recommend you buy a new 10w charger, but try to buy the original Realme charger.
Software Issues
Brands like Xiaomi, Oppo, Vivo, Samsung, and of course Realme tend to push out new operating system updates for their devices after a couple of months. And it could be that you install a new update in your Realme smartphone, and the next time when you charge your phone, it starts showing issues. It is a pretty common issue, and to resolve that you can try out the fixes given below.
The first thing we'd recommend just simply reboot your device and try charging again. If that doesn't work, go to the settings, and find the "System Update" option to install a new security path or a newer version of the OS.
If that doesn't fix the charging issue, we'd recommend you wipe all your smartphone data, or factory reset it. For that, you can simply use the Factory Reset option from the settings, or after turning off the device, press down the power key and volume down key together to bring up the BIOS menu. And from there you can hard reset your device.
These are the prime reasons why you may face charging issues with your Realme C30 and C31. If you are facing the same issue even after applying all the fixes mentioned in today's post, then you should visit a nearby Realme store.
Santosh Kumar, He is a SEO + Blogger have 12 years of experience in writing tutorial, informative and product reviews topics.