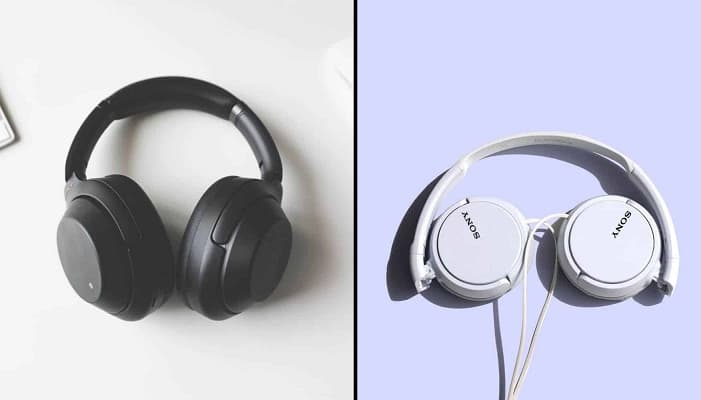 Headphones are an electronic/hardware device that can be plugged to any computers, laptops, smartphones, mp3 players, and many other electronic devices. It is simple and fits into your ears easily and allows you to listen to audio and watch videos simultaneously without any disturbance.
Headphones are a pair of small speakers which is simple in function and portable. Nowadays, it is shaped and manufactured in a very comfortable way. These are also called Headsets and Earplugs/earbuds.
As technology improves, the headphones are also upgraded as wired headphones and wireless headphones.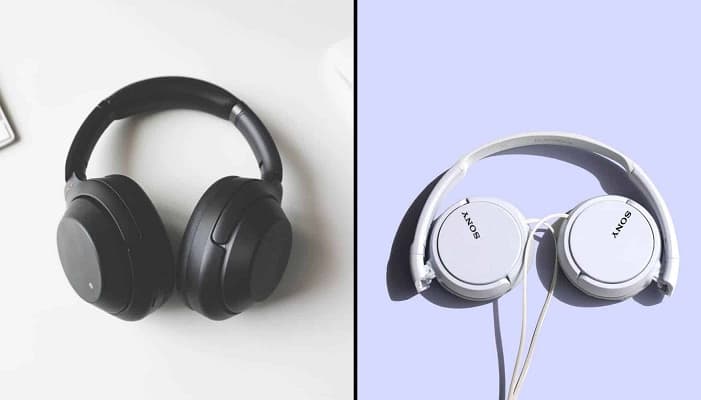 Read the following article to know more about wireless headphones and wired headphones.
One of the massive questions that everyone does that is all about the quality of the product that they are going to buy. While buying people should know about the quality of their benefits etc. for their products.
The debate on wired vs wireless headphones is never-ending any time soon. The discussion on wired and wireless will get intense as we go deeper into it. Choosing wired vs wireless headphones is difficult.
Now let's see some of the pros and cons of wired and wireless headphones.
Audio/sound Quality of these headphones
Depending on the environment and the distance of your smartphone, you can experience a good and clean quality of sound. If any of the device frequency matches your device frequency, you can use your wireless headphones intrude and disgrace the sound quality.
While as in wired headphones, it minimizes the difficulty of blocking than can affect sound quality. The wired headphone is higher-defined sound quality than wireless headphones. Wireless headphones have lesser audio quality compared to wired headphones; this may also depend on the price.
Bluetooth option
Most of the wireless headphones are made up of Bluetooth options then make these headphones strong to match the sound quality of the wired headphones. You may encounter more difficulties with wireless than wired headphones. It also uses the same frequency of Bluetooth as other wi-fi devices, which comes to your smartphone and the other internet device may affect you from enjoying the better quality of sound.
As considered, bluetooth is one of the factors of the better quality of sound in wireless headphones. Thus, using the good quality of the audio device may improve the chance of getting the better quality of the sound, whether you use wired or wireless headphones.
The Battery life of the headphone
All wireless headphones require a power supply, so you need the battery to use these headphones. These headphones are a rechargeable battery, or you may use AA or AAA batteries to power your wireless headphones. It can also be recharged by using USB cables.
But wired headphones do not require any power to recharge the headphones. This means you can plug to any other audio devices and use them at any place, at any point of time.
The battery life of the headphone will vary from one to other headphones, with bluetooth headphones the battery will last for 8 to 12 hours, but in some of the high-end bluetooth headphones battery life may last for 40 hours.
Moveable/portable headphones
Both wired and wireless headphones are portable. If you are working in any of the radio stations, you must consider a wired headphone. These headphones will deliver you a good quality of sound and it will fit easily. Wired headphones can create problems sometime. Sometimes it may get tangled when you put them inside the bags but in the case of wireless it is not possible to get tangle and it provides you a better option than wired headphones.
Compatibility of the headphones
Are you looking to buy wired and wireless headphones, you must ensure that they are compatible in various ways? By doing this you will be able to pick one the headphones that you like and enjoy your music and do other activities on your smartphone.
In wired headphones, you may need 3.5mm cable to enable you to connect your smartphone, while in wireless headphones you need bluetooth or NFC to connect your smartphone.
Good lifestyle for using a wired headphone
Some of the good lifestyle for using wired headphones are as follows:
The people who are working on a desk for a long period of wired headphones are best. Even for office workers who want to listen to music on their laptops or computers, it is also good to use a wired model.
Wired headphones will give a very good quality of the sound.
This results in representing those people who are hard to hear.
It doesn't need a battery power to play the music.
It is simple to use, plug into your device automatically, it will be connected to your device and it will be ready to play anything.
The people who are searching for basic headphones are affordable and they have lots of sizes and styles.
Good lifestyle for using wireless headphone
some of the good lifestyles of using wireless headphones are as follows:
Do you want to take your workout to the next level? Then it is possible with the wireless headphones, you can do any work out, run, lift weights, etc while wearing these and it won't get tangled also.
if you want to listen to music while traveling wireless ones are the best and you can enjoy hearing while traveling.
You need cables to charge your headphone and it lasts for a long period.
You can connect any wireless headphones through a bluetooth device, and it is quick and effortless.
Wireless headphones are more compatible than wired headphones.
Conclusion
Wired and wireless headphones play their role in their respective way. Both types of headphones make it simple for you to connect for your devices. Choosing between wired and wireless headphones is not easy. Considering your lifestyle needs, you must know which kind of headphone you need. It narrows down your decision to pick the right headphone depending on your lifestyle and budget.
Related Topics:
Santosh Kumar, He is a SEO + Blogger have 12 years of experience in writing tutorial, informative and product reviews topics.