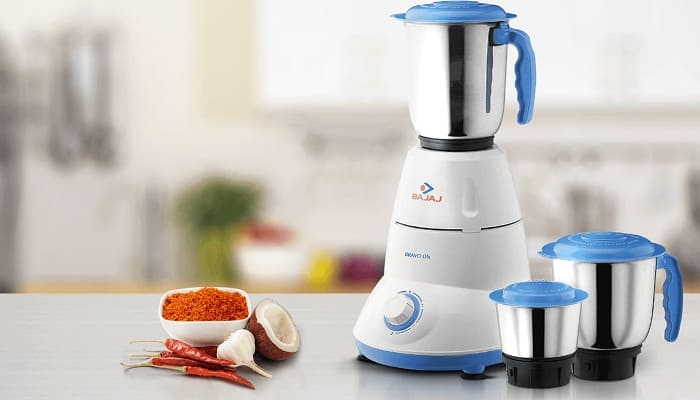 When it is Diwali, Indians like to shop a lot. This is why many products go on sale in this festive period. While people choose sweets and clothes to give each other gifts, we thought of coming up with something that is even more amazing. Yes, we have come up with electronics this time. Over the years, we have realized how much electronics' price goes down when Diwali eve is near. Most of the appliances have their stock cleared in just a few days before Diwali. It is undoubtedly the festival of the year in India and online shopping portal such as amazon offers good deal on Great Indian Festival on this festive seasons.
In order to mention everything and provide you with the details that you might wish to have, we have selected a brief format. In this format, we have explained the product first and then moved on to its pros and cons (if any). Thousands of people in the country have used all the electronics that we have selected. The price range that we have picked is quite extensive. This way, you will be able to afford more than a single thing from what we are about to describe.
Best Electronic Gifts For Diwali In India
Get all the details on the ten electronics of our choice below –
1. boAt BassHeads Wired Earphones with in-line mic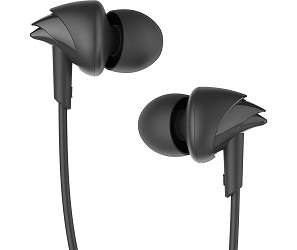 The boAt BassHeads earphones have been in our minds for a very long time now. They are indeed something you can choose to give someone on Diwali. Think about your dear ones who love listening to music. They will love to have something from the famous brand boAt. You can choose it from four design colors: furious red, taffy pink, white, and black. Its buds have the design inspired by Hawks. Additionally, as the earphones come with an in-line microphone, it will be easier for you to pick calls using that.
For adding style in your part, these earphones will surely help. This is why we chose this as an option for a Diwali gift. With a great life and a reasonable warranty period, these earphones will last years that too very easily. Its cable is 1.2 meters long, which makes it exceptionally user-friendly. Using it daily while being on the bus or traveling somewhere makes the whole journey bearable. You also get to set a world inside your head with the exceptional music sound quality that the product offers. All its colors are highly vibrant and attractive.
Pros:
You will get to choose these boAt earphones from four different colors.
For the price, the sound quality of the product is on the next level.
It is very comfortable to use as its cable is quite long.
There is also a microphone in it for a better experience when one has called on the phone.
Cons:
We did not see anything wrong, so we have no cons of these earphones.
2. Usha Room Heater with Overheating Protection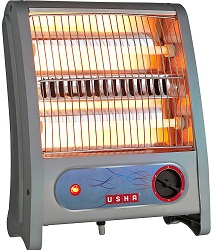 When Diwali is around the season, and the weather is changing. We are just entering to cold winter around that time. Therefore, thinking of giving a heater as a gift will surely make you turn out to be perceived as a considerate person. Additionally, some people cannot easily bear the colder months; this room heater will be a blessing for them. Usha has known to be one of the best and highly economical appliance companies in the country. You can rely on the quality and premium nature of this room heater.
It has a wattage of 800 Watts, which is near the average wattage of the room heaters in India. It is an easy-to-use appliance that also comes with a powder-coated finish on it. Because of this coated finish, you get to have the heater free from corrosion. To suit the user's comfort, the manufacturers have built two heat levels and settings. This way, the person whom you gift it to can turn it on according to the room temperature and how cold they might be feeling. This room heater is undoubtedly something to consider as a Diwali gift.
Pros:
For better cord storage, you will get to see mounting hooks in the appliance.
You can use it in two different heat settings.
It will be highly beneficial for people who cannot easily bear winter.
This is one of the room heaters that will not get corroded.
Cons:
The usage of the product is limited to the winter season.
3. Bajaj DX 7 Dry Iron (1000 Watts)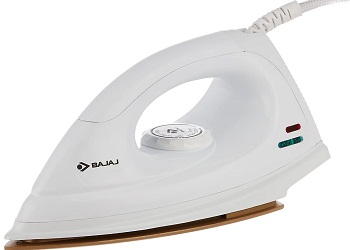 Who does not need iron? After all, everyone likes to have well-pressed clothes that make them look highly sophisticated. Ironing your clothes every day will add to your personality and also make you feel confident than other people. Other than that, when it is Bajaj, you can entirely rely on it. Bajaj has been a trustable name in India for decades now. From their ceiling fans to their dry irons, we have come to be impressed with everything. This time, we have their DX 7 Dry Iron with us that comes with power requirements of 1000 Watts.
Its soleplate is nonstick, which will help you iron even the thinnest fabric that you might own. You also shouldn't worry about burning your clothes, all thanks to the soleplate of the iron. Furthermore, iron is lightweight. Because of this, you won't feel your arms become heavy or feel heavy after you are done ironing. As the appliance's thermal fuse is approved by the BIS, it also has the ISI mark on it. We also like how amazing this iron looks with its well-pleasing aesthetics.
Pros:
The lightweight nature of the iron will ensure fast and easy ironing of clothes.
It comes with a 360-degree swivel cord in its design.
Its soleplate is nonstick, which helps minimize sticking whilst clothes ironing.
We also like how economical its price is.
Cons:
It won't give ironing as smooth as what is provided by a steam iron.
4. Bajaj Rex Mixer Grinder with three jars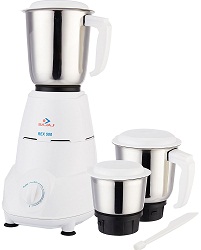 Yes, we are indeed huge fans of Bajaj. After all, the quality that Bajaj offers is genuinely something that is unparalleled. For many years we have seen Bajaj appliances in our Indian households. This is why it will be no surprise how amazing they will fit into the category of Diwali gifts. As far as mixer grinders are concerned, you can choose the Bajaj Rex model for someone who does not own one such appliance. Most probably, it is bachelors who love alone who can't think of buying such appliances. However, a mixer grinder can prove to be positively outstanding.
Additionally, this grinder has a 2-in-1 blade, which is highly efficient. You can grind hard as well as soft ingredients using it very quickly. Bajaj also offers three jars in the deal that help immensely in the mixing. All three of them have different sizes and hence can be used one at a time for a different amount of the kitchen ingredients. Other than that, one can also purchase this set for his/her spouse, who is fascinated and interested in cooking. They will happen to like it a lot and remember you for your efforts for a very long time.
Pros:
The three jars in the set are of different sizes, which help you manage time in the kitchen.
The product's motor is 500 Watts and is long-lasting.
The speed of the motor is very high and is known to be 20000 RPM.
The handles of the jars are very secure and easy to form a grip on.
Cons:
You will have to know the person very well to get details on whether they want a mixer grinder or not.
5. Mi TV 4A HD ready LED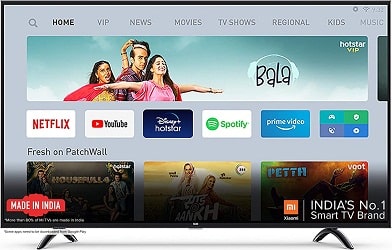 If your budget does not allow you must never think of buying a television as a gift for someone. But today, we have a deal that is going to surprise you. In India, there are sure some cheap options for TVs available, but when it is their quality, you will surely not be able to bear it. Therefore, thinking of having a TV that is low on the price yet high on its picture quality and life feels like a dream to many people. However, you must know that it is not a dream anymore. Now you can have an affordable television with an HD picture quality and a very long life.
Yes, we are discussing the Mi 4A PRO HD television. It is one of the affordable televisions that you can get in India. Many people have chosen it for their homes over the years, and they happen to love it more than the high-end televisions that they used to own previously. In India, products that are qualitative but still have a low price rate are highly appreciated. This could be why the Mi 4A PRO LED TV is one of the most loved appliances in the country. We can also say that you are not going to find a better television in such a price range.
Pros:
The picture quality of this television is highly top-notch.
The Patchwall 3.0 of the TV comes with Prime Video, Disney+ Hotstar, and Netflix.
You can also install other applications in it, which will make the TV more useful.
It has 3 HDMI ports for a better and sound connection.
The data saver mode will help cut data wastage on the TV when you connect it with the internet.
Cons:
People who choose to buy high-end TV brands might now like it that much.
6. LG 190L 4-Star Single Door Refrigerator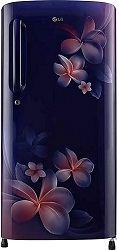 As we have discussed an amazing television at number five, we also wanted to bring other bigger appliances here. Some people buy appliances specifically on Diwali. This is because of the huge discount rates that are available in that festive season. One of the most sold appliances during that period is surely the refrigerators. Their prices have a huge decline, and people do not think a lot when they go for well known, and quality assured brands. One such company that offers such aspects is LG. they are the pioneers of the refrigerator industry in India.
We have their GL-B201ASPY, Scarlet Plumeria refrigerator in front of us. Thousands of people have tested this refrigerator in their household, and they have come to love it. It is not just the functionality of the appliance but also its look that makes it look so beautiful and unique. The scarlet color shade is well-loved in refrigerators. As it is a single door fridge, you must think of buying it only if the person you are gifting it to lives alone or in a small family. This way, the appliance will prove to be more useful and resourceful for them.
Pros:
The energy rating of this refrigerator tells how efficient and unmatched its performance is.
Its entire operation is very silent, and it also comes with the Smart Inverter Compressor.
There is an egg tray, an ice tray that you will get in the deal.
It can bear 175 kg of weight and has a capacity of 190 Liters.
Cons:
As it is a single door refrigerator, it won't suffice the needs of a big family.
7. Bajaj Flora Instant Vertical Water Heater in a White Design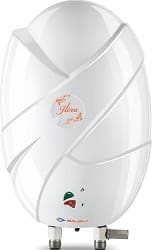 We should mention again that Diwali is the time when we are about to have the winter season around the block. In situations like that, giving a water heater will also be very beneficial. This water heater by Bajaj comes surely in the ones that are most bought in India. You can get it from the 4.5kW and 3kW rating as per your liking. Additionally, one can also choose from 1 Liter to 3 Liter variants. Its cable is fire retardant, which means that it will never allow any short circuit to turn into fire.
You will also see how its body is made using thermoplastic. Such types of plastic can bear heat very well. Thermoplastic will also ensure the heater to be free from rust and all sorts of corrosion. Apart from that, the heating element is quite amazing. For power and heating functions, you can check the appliance's neon lights. It is approved by the ISI and will never have any failure whatsoever. You will also get to enjoy various safety systems in it and a rated frequency of the appliance known to be 50 Hertz.
Pros:
The mounting accessories required to install the heater will come in the package.
You will also get a user manual and a template that you can use in drilling the holes on the wall.
The appliance will remain protected from overpressure and overheating.
For high rise buildings, this is the best water heater.
Cons:
The wattage of this heater is quite high. Some people may find their capacity to be less.
8. INALSA Vacuum Cleaner with Blower Function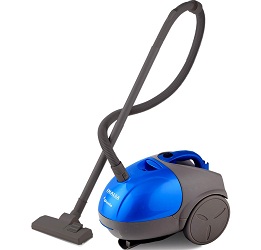 Most people in India are fed up with using the same old broom to clean their house. Therefore, this Diwali, a vacuum cleaner might be something that will make your dear ones happy. Generally, vacuum cleaners come at a very high, sky-rocketing price. However, INALSA has blown us with its Gusto-1000W vacuum cleaner, which also has the Blower Function. Not only is its price meager, but the cleaner is also compact and lightweight. Its Blue/Grey design sure sets it apart, and the dust bag inside it is reusable.
This dust bag is made out of cloth, and we like how it will help you use the vacuum cleaner in an eco-friendly way. The blower function can be used to blow those leaves in the backyard. However, you will have to be gentle with the usage; otherwise, the cleaner might give up soon. The product comes with three versatile tool heads, which can be used to reach all those spaces where one is unable to take the wiper and broom in their house. You can use the appliance on all sorts of floors, and it can also be stored quite easily.
Pros:
The wheels in this vacuum cleaner always make it run smoothly.
The dust bag in it is made using a cloth, and you can also wash it.
There is an indicator in the cleaner which will tell you when the dust bag is full.
This appliance can clean all the spaces that one finds difficult to reach.
Cons:
The blue and grey design of the vacuum cleaner might not be appreciated by many people.
9. Leaf Bass Bluetooth Headphones with a Wireless Design
Everything becomes easier and simpler with a wireless Bluetooth headphone like this one from Leaf. While some people still prefer earphones, there is a huge section of people who only choose headphones. However, there are headphones that come with wires in their design. Even though such headphones are functional, they are not that accessible. The wires get tangled all around, and you might have a hard time detangling them. Additionally, a person who travels with their headphones might find the tangling pretty annoying.
Therefore, we have the option of Bluetooth headphones. All that one has to do is charge it and then connect it with their devices using Bluetooth. The speaker resistance of the headphones is known to be 32 Ohm while its sensitivity range is near 109 dB. It will minimize all sorts of distortion in the sound quality. With earcups that are ultra-cushioned, these headphones have turned out to be the top-notch product that one would feel lucky to receive on the Diwali eve. Moreover, the price is also quite affordable.
Pros:
Because of the Bluetooth connectivity, these headphones are highly accessible.
Its ear cups are very soft and will never hurt your ears.
The bass of the speakers is so deep that you will be able to feel every beat of the music.
In a single charge, you can use these headphones for up to 10 hours.
Cons:
You can only get these headphones in the Carbon Black colored design.
10. Nokia 105 2018 Single SIM Cell Phone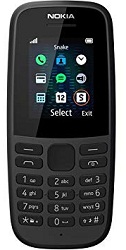 Nokia is known to make the most robust and durable cell phones. Their phones were the ones being launched first in our country. Even when they do not have a huge market these days, their older phone models are still something that many people search for. The reason being, many people now wish to have a second, smaller phone that they can use in emergencies. These phones have a high battery life, which is why you can easily use them if the battery of your main phone is over. Because of this, we have the Nokia 105 2019 Single SIM black phone with us.
You can also choose it from blue and pink design. You can also get it for your children who are now growing up and go outside the house with their friends. This way, they will be able to contact you easily. Additionally, there is nothing wrong with giving teenagers a phone like the Nokia 105. One can save up to 2000 contacts in it pretty easily. It has a display with a size of 4.5 cm and a single SIM slot in it. Furthermore, its weight is very less, i.e., only 165 grams, which is why one can easily fit it even in the smallest pockets of their clothes. You must think of considering this as a Diwali gift right now!
Pros:
The analog keypad of this phone will never give up.
The phone also has a power-saving mode and wireless FM radio.
It can fit in your palm, and you can carry it easily.
The Nokia 105 can act very well as a substitute phone.
Cons:
You will not be getting earphones with it.
Conclusion:
We have tried to add every unique gift ideas that we could think of. When it is the Diwali season, people love having Electronics. Hence, making a section of only electronics and adding ten of the best options felt like the right thing to do. You can order every product on the list online. You can also find them in stores near you. As we have focused on every aspect of the electronics, we have still chosen to explain everything briefly. You will thus get to see all the features from the description that we have given. However, if you still want to know some more details, you can search the product on the web and get everything.
Related Topics:
Manoj Kumar, is a Service Manager at Rakesh Electronics, New Delhi. Manoj has 8 years of experience in dealing with home electronics products. Manoj is a freelance writer and share his knowledge at IndiasStuffs.com