Bigg Boss Kannada has established a solid reputation. Bigg Boss Kannada 7 is the seventh iteration of this Kannada television program, and Sudeep returns in his capacity as the host. This season of Bigg Boss Kannada was especially captivating due to the inclusion of famous contestants from the Kannada film and television industries. Beginning on October 13, 2019, at 8 p.m. IST, and concluding on February 2, 2020, the series aired daily on the Colors channel.
The number of participants who reside in the house determines the reality show. Away from the rest of the world. Therefore, the 16 celebrity contestants who were chosen to live in the house are generally referred to as housemates. These housemates, therefore, share a shelter for this particular purpose. They are all required to abide by the show's guidelines. They are required to abide by the big boss's rules. Public voting determines who is eliminated.
Bigg Boss Kannada Season 7 Winner: Shine Shetty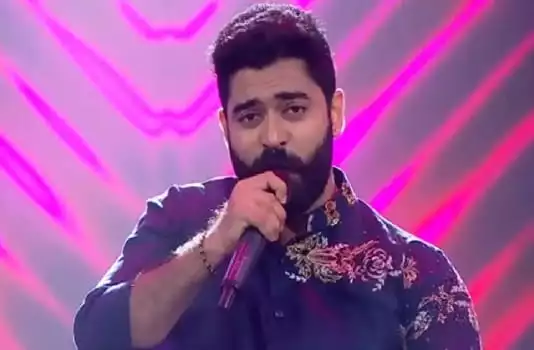 In Kundapura, Karnataka, India, on April 4, 1991, Shine Shetty was born. He is an Indian actor who performs jazz, hosts television programs, and sings. He participated in this Show in 2019. He also triumphed in Season 7 of Bigg Boss Kannada. He received a cash reward of Rs. 50 lakh. On October 13, 2019, Kiccha Sudeep took over as host to kick off season seven. In this season, there were 20 competitors, including 2 wild card entries. Vasuki Vaibhav finished third in the grand finals on February 2, 2020, earning Rs 1 lakh as the second runner-up to Kuri Prathap's Rs 6 lakh.
Bigg Boss Kannada Season 7 Host
Sudeep hosted the 7th season of this show. Sudeep Sanjeev (born September 2, 1971), often known by the stage as Sudeepa, is an Indian actor, producer, screenwriter, director,  television host, and singer. In addition to performances in Hindi, Telugu, and Tamil films, she mostly works in the Kannada language. He is one of the highest paid actor in the Karnataka cinema. He has won numerous accolades, including four South Filmfare Awards.
Bigg Boss Kannada Season 7 Runner up
On August 18, Kuri Prathap was born in Mysore, Karnataka. He became a runner-up in BB Kannada Season 7. He grew up with his parents before relocating to Bangalore to pursue further education. He is also quite close to his mum and father. He finished his education in his hometown. He completed his University of Mysore degree. Due to his childhood, Kuri had a strong affinity for performing arts like dance, acting, and mimicking. He also once participated in activities and competitions held at the school level. Kuri was very talented in dance, imitation, and other performing arts. Kuri Prathap developed an interest in acting at a young age and decided to pursue acting as a full-time career.
List of Contestants in Kannada Bigg Boss 7 (2019-2020)
Shine Shetty
Kuri Prathap
Vasuki Vaibhav
Deepika Das
Bhoomi Shetty
Harish Raj
Priyanka Chandrika
Chandan Achar
Kishan Bilagali
Chandana Ananthakrishna
Chaitra Kotoor
Raju Talikote
Sujatha Satyanarayan
Jai Jagadish
Duniya Rashmi
Chaitra Vasudevan
Ravi Belagere
Gurulinga Swamy
Santosh Kumar, He is a SEO + Blogger have 12 years of experience in writing tutorial, informative and product reviews topics.