The Indian reality show Bigg Boss Kannada is a popular draw for viewers. Almost any tongue can get their hands on it. For this reason, many viewers find it to be the best option. When compared to the Hindi program, Kannada has been a huge success with audiences across the country.
If you speak Kannada, you may watch Bigg Boss on Colors Kannada. Bengaluru, known as the "Film city," is where the majority of these series are filmed. A large audience has gathered to watch the show and participate in it. Everything about the show ends up being quite thrilling and daring.
Bigg Boss Kannada Season 5 Winner: Chandan Shetty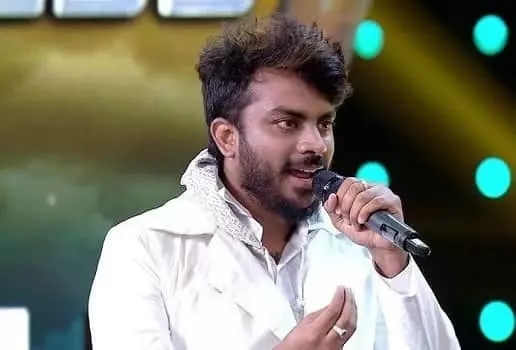 There are several songs by Chandan Shetty, a popular Kannada singer. In October, the show premiered with a total of 20 contestants. Back in 2012, he made his debut in the music business.
Shetty made his debut in the film music industry in 2012, working with Arjun Janya on the film Alemaari as an assistant music director and lyricist. After then, he contributed to a number of additional films.
On October 21, he proposed to Niveditha Gowda, his co-contestant from Bigg Boss Kannada Season 5. In October he won the show and the duo got married on February 25, 2020.
Actor Sudeep hosted season 6 of Bigg Boss. He also served as host for the show's inaugural season in 2013. He's hosted the show since day one, and he's great at it.
Bigg Boss Kannada Season 5 Runner-up
Diwakar
What made this season different from the rest was the addition of regular people who had auditioned to live in the house alongside the celebs, and Diwakar was one of those common people who were declared as the runner-up of bigg boss kannada season 5.
When he joined bigg boos, he was working as a sales representative.
Bigg Boss Kannada Season 5 Housemates Name
The list of Bigg Boss Kannada Season 5 Housemates included
Shruti Prakash
Niveditha Gowda
Karthik Jayaram
Divakar
Chandan Shetty
Krishi Thapanda
Riaz Basha
Anupama Gowda
Sameer Acharya
Suma Rajkumar
Megha
Tejaswi Prakash
Dayal Padmanabhan
Sihi Kahi Chandru
Ashitha Chandrappa
Jagannath Chandrashekhar
Jaya Sreenivasan
Wild cards were used to let three participants into the house. The second contestant was host Akul Balaji, who was there to promote his new dancing reality TV show Master Dancer. The last two contestants were actresses Lasya & Samyuktha Hegde.
 A few days later, Hegde was evicted out of the BBK5 house when she smacked Sameer Acharya for, reportedly, inappropriately touching her. The following day in the confession room, however, she admitted that Acharya had done nothing wrong and that she had acted impulsively.
Santosh Kumar, He is a SEO + Blogger have 12 years of experience in writing tutorial, informative and product reviews topics.