Dharm Yoddha is a mythological serial which you will definitely love to watch. It comes with some amazing characters who play the key roles in this serial. The serial has become most important one. It is telecasted on Sony Sab TV. If you miss it you can also watch the same on the OTT platforms. The serial is produced under Cantiloe Pictures Pvt. Ltd.
Story:
It will be great to learn about the story of Dharm Yoddha Garud. The story is all about Garud who is half person and half bird. When you will start watching it for the first time, you may get confused about the same. Dharm Garud will fight against all the evils in this world to protect his mother. He is a powerful person with immense capabilities. Garud is also known for his extreme courage and desperate steps. He does not care anyone in his life. He was born with great powers from Rishi Kashyap and Vinta. The story is all about the relationship that exists between the mother and his son. They share a strong bonding and love between each other. You can catch it in this serial.
Garud was also born into slavery. He was well-aware of the situation in which he took birth. You will also come to see during this serial as how his mother, Vinta teaches Garud to stay calm even during the tough situations. She taught her the lesson on how to handle even a challenging situation. In turn Garud asks her mother how to reach Baikunth. She also tells him the exact way to go there. At a time, Garud encounters with Sesh Naag where he comes to know about Vinta and Kadru. He also comes to know that how Vinta becomes the slave of Kadru. Sesh Naag also suggested Garud to meet Aditi-Maa who is the mother of all goddess.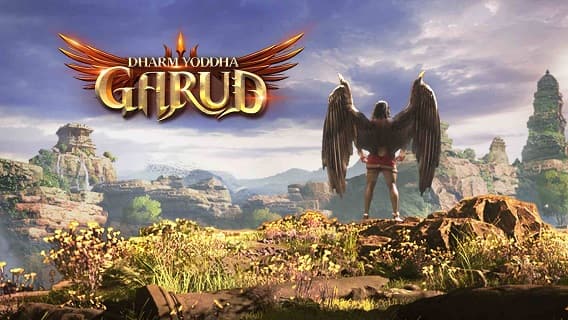 He fights with all the Asur army who all came to kill Aditi-Maa. With this, he came to know about the fact that how Vinta became the slave of Kadru.
Timings:
The serial is telecasted in Sony Sab every day from Monday to Friday. It is shown on 7.30 pm every day. If you miss the telecast, you can watch the same on the OTT platforms. The show time is estimated to be about 20 to 22 minutes. You must try to explore some of the best part of the serial during this time span.
Casts Real Names:
Let us explore the main characters of this serial.
Faizal Khan as Garud
Toral Rasputra as Vinta
Ankit Raj as Kaaliya
Vishal Karwal as Lord Vishnu
Parul Chauhan as Kadru
Angad Hasija as Takshaak Nag
Mona Raj Ahuja
Santosh Kumar, He is a SEO + Blogger have 12 years of experience in writing tutorial, informative and product reviews topics.