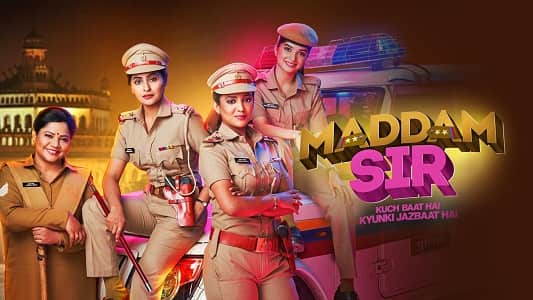 Maddam Sir is a popular Television Show based on Drama and Comedy, started on 24 February 2021, and aired on Sony SAB Channel. It is a new comedy show which is directed by Heme Chauhan and produced by Jay Mehta &Kinnari Mehta under the banner of Jay Productions. The lead roles of the show are Bhavika Sharma, Yukti Kapoor, Gulki Joshi and Sonali Naik, Priyanshu Singh, Pankhuri Awasthy Rode, and Ajay Jadhav. If you are interested to know the complete information regarding the Sony SAB show Maddam Sir and its Wiki, Storyline, Timing, and Cast Names then read out this blog.
Wiki
The SAB Sony new comedy shows namely Maddam Sir bring smiles to the face of the viewers, hence gaining immense popularity. The character, Maddam Sir main lead Yukti Kapoor is in limelight these days. The channel is itself popular among Indian viewers as they have raised the fleet to make people laugh. Along with the cast of the show, its story line is also very superb. Due to the beautiful and talented star cast, people liked this show very much.
Story line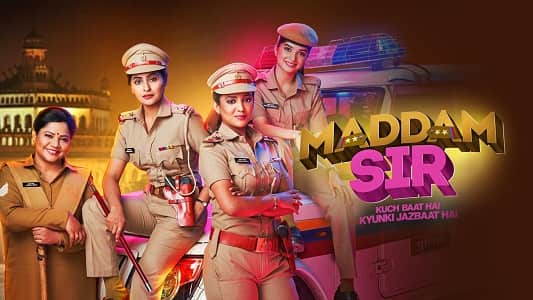 The Madam Sir Television show revolves around the role of a cop, with Gulki Joshi as the SHO and Yukti Kapoor as the sub-inspector.The title Madam Sir Clear indicated the story of the show.The story involves new challenges and cases in a women's police station located in Lucknow. It is worth watching how bravely and cleverly Madam Sir solves the new complicated case that comes to their police station.Madam Sir Actress Yukti Kapoor's beauty is matchless.
With a unique tagline, Kuch Baat Hai Kyunki Jazbaat Hai which means people's sentiments are dedicated in every case, making it stand out. The entire team keep this tagline in mind to solve every case.
The TV show has replaced the popular comedy show namely, Jijaji Chhat per Hain. People have liked watching the show because of Gulki Joshi and Yukti Kapoor. The show has Gulki Joshi as Inspector Hasina Mallik or Madam Sir, and Yukti Kapoor as Sub-Inspector Karishma Singh as a lead role. On the other hand, IshaKansara plays a vital role too. Apart from that, SonaliNaik was cast as Head Constable Pushpa Singh's.
In this show, the role of lady constable Santosh Sharma is played by young and talented actress Bhavika Sharma.
Timing
Sony SAB show Maddam Sir is broadcasting at 10:30 PM from Monday to Friday. If you want to watch the new and fresh episodes of this show through an online platform, you can download Sony Live App. In case, you missed the fresh episodes, you can watch the repeat telecasts of the show on the same channel at 8 Am and 11:30 PM from Monday to Friday. The running time per episode is between 20 to 25 minutes.
Cast Real Names and Characters
Here we are also going to discuss the real names and roles played by them in the show. Let's have a look:
Gulki Joshi as Haseena Malika – S.H.O
Yuktti Kapoor as Karishma Singh – Sub Inspector
Bhavika Sharma as Santosh Sharma – Constable
Sonali Pandit Naik as Pushpa Singh – Head Constable
Jatin Arora as Sunny Chadhdha – 2020 Present
Gaurav Wadhwa as Sunny Chadhdha – Replaced Jatin Arora
Ankur Panchal – Samir
EshaKansara as Misri Pandey
Priyanshu Singh as Chettah Chaturvedi – 2020 Present
Yashkant Sharma as Cheetah Chaturvedi Replaced by Priyanshu Singh
Secondary Cast
Vaishali Thakkar as Babita Sarkar – Head Constable
Pranay Dixit as Victor D' Silva – Bakery Owner
Mahi Sharma as Nancy D' Silva – Victor's wife
Hemant Choudhary as Police Commissioner
Pawan Kumar Singh as Musa, etc.
Santosh Kumar, He is a SEO + Blogger have 12 years of experience in writing tutorial, informative and product reviews topics.