Fitness bands have achieved top positions in emerging health tracking devices. This fundamental device has achieved noteworthy fame in the current period. All credit goes to the unique technology that makes it user-friendly. If you are a techno freak, then this article is especially composed for you. Have you ever wondered about how this tiny device accommodates ample features inside it? The essential elements of a fitness tracker resemble with a Smartphone. Fitness bands are exclusively designed to track your daily activity while Smartphone sensors cannot fulfill the need for a full-fledged fitness tracker. Have a look at the below-mentioned points to know more about the mechanism of a fitness band-
What are fitness band exactly?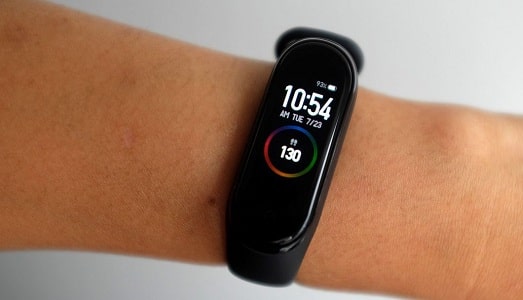 Fitness bands are wearable fitness devices that are also called activity tracker. They consist of an inbuilt sensor that gives you output about pulse, heart rate, activity, calories burned, and few more features like this. These trackers can be easily integrated with smartphones to keep a better record. Keep in mind; it can't do miracles to your body until you are motivated to work upon yourself.
You need to feed input to get the desired output!
Just like the processing unit of a computer, a fit band also requires input data to give you feedback on your activities. You need to feed basic information such as weight, height, and activity status via a smartphone or laptop. This data is analyzed on an everyday basis. The final output is presented to you in numerical form with the help of a sensor that converts this data into figures.
How is it connected to a mobile phone or laptop?
You can sync your mobile phone, tablet, or laptop with a fitness band. This can be done by achieving simple steps. You will need to have a secure internet connection and Bluetooth in your device. The dongle provided with the fitness band can also connect it with your laptop. This allows your fitness device to sync the desired data and maintain the record of your daily activity. This allows you to view your everyday progress.
Knowing about the modalities of a fitness band
A fitness band offers several features such as heart rate monitoring, blood pressure, steps tracking, sleep tracking, and GPS. These are the key features that should be included in every fitness band of average price. GPS feature does not come in ordinary fitness bands.
Accelerometer is a typical component of every fitness band that tells you about the number of steps or distance covered. This could also be detected by a smartphone but, is it convenient for you to carry your phone with you every time? Moreover, for accurate results, you cannot rely on your phone because it is not attached to your wrist.
Heart rate monitor is another brilliant feature which senses the heart rate through a LED light. This light penetrates your veins and reflects the heart rate in the display.
Fitness bands are also capable of detecting heart rate via skin impedance. Some bands also have metal plates on the undersurface of the dial which senses the blood pressure.
Motion sensing is performed by altimeter along with gyroscope and accelerometer. This tells you about the kind of activity you are performing. Activities like walking, running, and swimming are tracked in it.
Sensors also sense a lack of activity and warn you about sitting ideal. This will prevent you from living a sedentary lifestyle. This enhances the health of the user.
Briefing you with operating systems in it
Operating systems are necessary to create a link between the fitness band and smartphone/ laptop. Most of the OS is android or Linux based. These are helpful for most of the phones except apple phones. Apple phones have a special category of operating system which is watchOS. Linux based OS are Tizen and Sailfish. Android OS runs on almost all the phones from Samsung to MI. Some of them are Asteroid and Ubuntu. The sensors and operating system together run a fitness band.
Special category fitness bands
Children, activity trackers, water-resistant, GPS systems are the feature attributed to special category fitness bands. Fitness band special for children can make calls. This ensures complete security for your children. GPS enables you to current location and store information of the previous location. Water-resistant bands allow you to perform activities like swimming and surfing. This tells you about the number of laps and calories burnt in numerical form. It is an amazing device to invest your money!
Let's s sum it up!
These devices epitomize all the vital functions. A fitness band not only motivates to lead you a healthy lifestyle, but instead it also compliments your outfit. Sinking a slight more money into it will never make you regret. Now that you know everything about a fitness band, stop holding back and start shopping!
Here is the list of fitness bands that comes on different prices:
Santosh Kumar, He is a SEO + Blogger have 12 years of experience in writing tutorial, informative and product reviews topics.