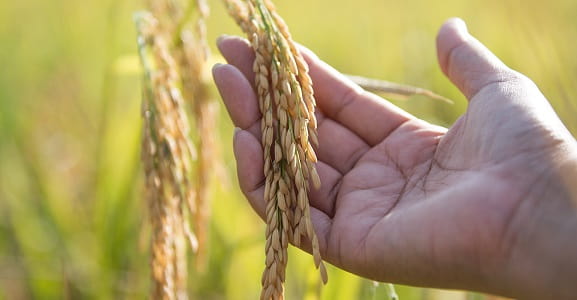 India is the world's leading rice exporter and the second-largest rice producer. India's rice output has doubled since 1980, from 53.6 million tonnes to 120 million tons in the current fiscal year (FY). A staple food in India is rice.
Given its importance as a staple crop, the country also boasts the most area dedicated to rice cultivation of any country in the world. To a large extent, India is responsible for the global supply of rice. Rice is the most important crop because it develops quickly in tropical conditions (high humidity and high temperatures).
Presently, the most important rice-producing regions in India are concentrated in the states of Bihar, Chhattisgarh, Orissa, Punjab, Tamil Nadu, Andhra Pradesh, West Bengal, and Uttar Pradesh
The top five rice-producing states in India account for more than 75 percent of the country's total rice output. Here we'll highlight the 10 prime rice-growing regions in India.
Largest Rice Producing States In India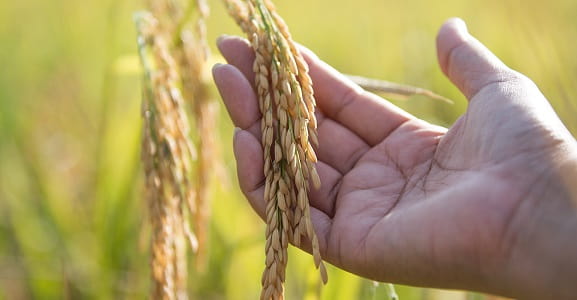 1. West Bengal
The majority of India's rice comes from the state of West Bengal. Nearly all of the country's farmland is used to grow rice. West Bengal produced 15.57 million metric tonnes of rice in 2020. However, beyond that point, rice production in West Bengal became highly unstable.
It is the state with the highest rice production, with a per-hectare yield of 2,600 kg. Because of this, in the lower Gangetic plain, mainly in 24 Parganas, Birbhum, Midnapore, Bardhaman etc., farmers cultivate rice in small patches of land. As a result, this state produces more rice than any other in India.
2. Uttar Pradesh
When it comes to rice production, Uttar Pradesh is second only to Maharashtra. There were 15.52 million metric tonnes of rice harvested in Uttar Pradesh that year. After that point, however, rice production in Uttar Pradesh fluctuated widely. Twenty-five percent of the state's cultivated land is devoted to rice farming.
Major rice-growing regions include Barabanki, Lakhimpur Kheri, Faizabad, Gorakhpur, Bareilly, Muzaffarnagar and others. Panth-4 Basmati Rice, Jaya Basmati Rice, Mahsuri Basmati Rice, Kasturi Basmati Rice, and Pusa Basmati Rice are all available in Uttar Pradesh. Farmers in Uttar Pradesh use 59 hectares of land to cultivate rice.
3. Punjab
Punjab is also one of India's top rice-producing states. This year, the state has increased the area under direct rice cultivation by 62,000 hectares, bringing the total area under DSR to 5.62 lakh hectares, the highest amount ever for the state. Except for the Ludhiana region, where just 7.4% of the landmass was able to be brought under DSR, all other areas have registered between 10% and 46% of rice development, independently.
Punjab, located in Pakistan, consistently grows 12 million tons of rice, putting it in third place worldwide. Punjab is also well-known for its Basmati rice cultivation, with varieties such as Ranbir Basmati, Pusa Basmati, Mahi Sugandha, Ranbir Basmati, and all emerging as culinary mainstays.
4. Tamil Nadu
Tamil Nadu has 28 rice-growing districts. There are 26 very productive regions, and 1 region with low efficiency. Twenty-five thousand and six hundred and ten hectares (ha) was the average area produced by the high efficiency group over the last three decades (yield greater than 2,500 kg/ha).
 Comparing the State's average production of 3,494 kg/ha over the same time period with that of a highly productive group consisting of 27 regions, the latter had a average efficiency of 3,623 kg/ha. Akshayadhan, Ambasamudram, Aduthurai, Amsipiti Dhan, Aravan Kuruva, and are just some of the kinds that may be found in the fields of Tamil Nadu.
5. Andhra Pradesh
When it comes to significant rice producers in India, Andhra Pradesh ranks in the top five. Andhra Pradesh produced 8.64 million metric tons of rice in 2020. Andhra Pradesh's rice output increased from 7.45 million tons in 2017 reached 8.64 million tonnes in 2020, a growth rate of 5.13 percent per year.
Andhra Pradesh is home to 22 of India's most important rice-producing regions. The Indian states of Krishna East, Godavari, and West Godavari are also major rice-growing areas. Within India, this state is the leader in rice production.
6. Bihar
Bihar has 37 rice-growing districts. There are a total of 36.57 lacs hectares of land in the state dedicated to growing rice, with 25 of those regions classified as low productivity. However, just a single area meets the criteria for high efficiency, with a harvest of over 2,500 kg/ha. Dhanalakshmi, Gautam, Richhariya, and Saroj are grown as winter varieties in this state, whereas Prabhat, Pusa-2-21, CR 44-35 (Saket-4), Gautam Pusa-33 are cultivated in the summer.
7. Chhatisgarh
Chhattisgarh is widely recognized as India's rice bowl. This territory ranks sixth in the nation for rice production, with 61 MLT. Over two thousand different types of rice are grown here. Statewide, the most common types of rice grown are Lal Dhan, Chudi paddy, Turia Kabri, and Red bangle paddy. As a result, Chhattisgarh is recognized as one of India's leading rice-growing regions.
8. Odisha
Throughout Odisha, rice is a staple crop and an integral part of daily life. Nearly seventy percent of the industrialized world consumes rice, and around six thirds of the world consumes rice under the category of food grains. With only 5% of the world's total rice production, Odisha ranks only ninth in the world in terms of rice production.
Rice can be grown in a wide range of meteorological conditions and ecological settings in Odisha. Consequently, Odisha is the most notable among India's leading rice-producing states.
9. Assam
Rice is the most important crop in Assam. It accounts for 96% of the state's total food grain production and covers 2.54 million hectares of the state's gross trimmed land of 4.16 million ha. Assam's rice harvest averages about 1700 kg per acre. The evolution of rice in Assam is remarkable for the great hereditary variability it displays. As a result, it is the state in India with the greatest output of rice.
10. Haryana
Haryana has 18 rice-growing regions. Seven of these regions have a yield of over 2,500 kg/ha, putting them in the high efficiency category. These seven regions accounted for 48 percent of the State's triennium normal region planted with rice, totaling 5.15 lakh hectares. As a result, Haryana is the very last of India's leading rice-producing states.
Related Topics:
Santosh Kumar, He is a SEO + Blogger have 12 years of experience in writing tutorial, informative and product reviews topics.