It is one of the popular shows aired on Star Plus. You will get many people who eagerly wait for this show. This serial is the remake of the Bengali serial named Kusum Dola. The story is all about an ordinary girl who has high hopes and aspirations in her life. You will come to know how he overcomes all the odds. She also comes from an orthodox family in Maharashtra. Each character of the show beautifully played a role in this serial. It is a good thing.
Story
Sai Joshi is the leading character in this show. She is a fearless girl from Gadchiroli. She wants to become a doctor and pursue the course; she comes to Nagpur Medical College. On the other part, Virat Chavan, an IPS officer, is posted to Gadchiroli. On a Nashik trip, Virat meets Patralekha or Pakhi. Chavan's father is searching for a suitable bride for Virat's cousin. They preferred Pakhi and decided to make her Samrat's wife.
However, after many ups and down, Sai married Virat as a deal. She wanted to become a doctor, and this was the only condition of the marriage. The serial has many twists and turns, which you will know while watching it. All the characters in the show are performing well.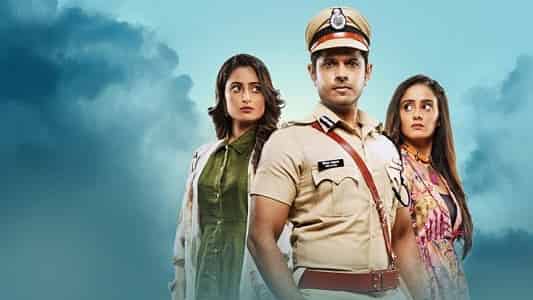 Timings
The serial is telecasted on Star Plus every day from Monday to Friday at 8.00 PM. You can catch the repeat telecast of this serial again on 11. AM. So you need not worry if you miss any of the episodes. You can see it the next day.
Cast name
Here you will get the actual cast names of the actors in this show.
She is playing the leading character in this serial in the name of Sai Joshi. She is an MBBS student and the daughter of Alka and Kamal in this show. She is also playing the role of a bold and fearless girl in this serial. She has also played many other characters in other soaps. She is attractive and has a lovely look.
He is playing the role of Virat Chavan in this serial. He is an IPS officer and son of Ahwini and Ninad. He gets married to Sai. He is a handsome actor. He has also played several roles in other shows. However, this serial has opened new opportunities before him.
She is playing the role of Patralekha or Pakhi. At the beginning of the show, you will find that she gets married to Samrat, Viraat's cousin. She has a fantastic look and has been a perfect choice for this role. She is doing great in this soap.
He is acting as Samrat in this show. He is an army officer who also works for an orphanage. He is also the husband of Patralekha. He is a wonderful guy who loves his wife.  He is a known face in the serial world. He is a renowned television actor.
Santosh Kumar, He is a SEO + Blogger have 12 years of experience in writing tutorial, informative and product reviews topics.