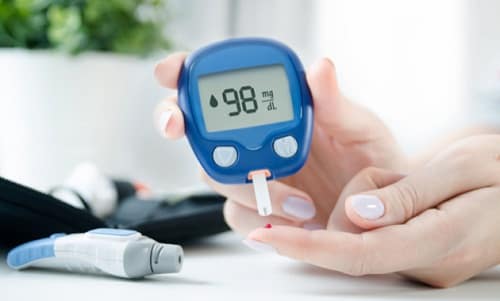 If you are a diabetes patient, you will know the importance of being up to date with your blood glucose readings. The most efficient way of keeping your diabetes in check is by keeping the blood glucose levels within the recommended range. You will agree that it is quite inconvenient to keep visiting the doctor's office time and again to get your sugar levels monitored. Will it not be very convenient to have a device where you can check your blood glucose levels efficiently? I am sure you will agree that at-home sugar monitoring is a very easy way of keeping yourself on top of your readings. This is where the glucometers come into the picture.
A glucometer is a device that is used to measure the level of blood sugar in the body. These are portable devices that need just one drop of blood to be able to measure your range. By using these effectively, you can keep your blood sugar levels within the recommended range. Having said that, these are sophisticated devices, and one should use them carefully. You should read the instructions carefully before using them. In this article, we have tried to list down a few tips that will help you in making the proper use of the glucometer. So, read on the article "How to Use Glucometer for Monitoring Blood Glucose Properly?"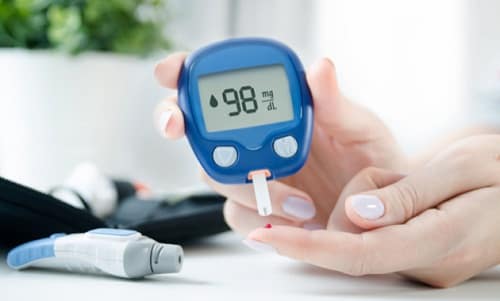 How to Choose a Glucometer?
If you have to know the steps of using a glucometer properly, it is important that you first understand how should you choose a glucometer in the first place. The following are some of the factors:
Choose a device that gives accurate readings.
Choose a glucometer that is easy to clean and maintain.
The size of the screen and the device should be appropriate.
You should also consider the speed in which the testing results are available
The amount of data that a device can store is also a factor that needs to be considered.
Once you choose a device that is appropriate for use, it is then that you can follow the steps necessary to take the blood glucose readings properly.
Instructions for Using Glucometer Effectively
The following are some of the tips that you must follow for effectively using a glucometer:
To begin with, you have to assemble and set all the devices that you need to measure your blood glucose. The following are the devices or equipment that are needed for this purpose:
An alcohol pad to clean your hands and also rub around the area from where blood sample has been taken.
A lancet
A glucometer
A test strip
A device such as a phone, tablet, or even a notebook where records can be maintained.
Always bear in mind that you should wash your hands carefully both before and after using the glucometer. This would help to prevent any type of inspection.
You can note that warming your hands can also help before taking any kind of blood sample. The blood flow increases this way and you can get a sample of blood efficiently. You can rub both hands against your palm or even run them through warm water.
When the machine seems to be ready, you can place a test strip underneath. When the machine indicates, you should place the blood on that.
To take the blood out, make a small piercing on the fingertip. Care should be taken while choosing an area around the finger for the blood. The type of blood is dependent upon the type of test strip that you use for the sample.
Use proper alcohol pads to cover the area which was pierced to take the blood sample.
You should also remember that it is advisable to keep a record of your results. This way, you can better track what has been your blood glucose level throughout. It will also help your doctor analyze your progress effectively. This way you can track how effective the medications have been so far for your body and health.
It is also important that you check and monitor your blood glucose levels on a continuous basis. This is particularly important for those who have type 1 diabetes.
Finally, putting away the items used in the process carefully is an important step that cannot be ignored. The cover of the lancet device is to be removed. The needle has to be capped again before you remove it. The used needle should be thrown with utmost care. Also, do remember to wash your hands carefully after this step.
How to Avoid Problems for the Glucometer?
It is important that the glucometer be always efficient and effectively maintained if you want the correct measurement of blood sugar levels. For that purpose, the following tips will prove to be handy:
Make sure you are reading the guide and the manual before using the glucometer.
The sample size of the blood should be in accordance with the instructions.
Different glucometers are meant to accept different test strips. Hence, be aware of the same and choose a test strip accordingly. It must be what your glucometer can accept.
Avoid using test strips that have expired. Also, take adequate care to use these appropriately.
Maintain and care for the device as directed.
Finally, in case of any questions, never hesitate to visit your doctor and show them your glucometer.
We hope that after going through the article, you will not only know the importance of using a glucometer, but you will also be in a better position to understand how to properly use the device. Incorrect use of the device can negatively impact your health and you certainly do not want that to happen.
Related Topics
Santosh Kumar, He is a SEO + Blogger have 12 years of experience in writing tutorial, informative and product reviews topics.