Beauty doesn't have a name. Neither does it have a profession. This is what our elders said and made us believe in so. But when you see these Bengali beauties, this belief somehow starts to tumble down. And why wouldn't so, after all, they are the entrance of the Tollywood industry.
Furthermore, when beauty follows ambitions, what more is to say. A for Acting, A for Awe, B for Beautiful, B for Bold, C for Creative, C for Culture, just like Bengal, there's that extra 'sweet' element in each one of these actresses, that makes them stand out of the rest.
List of Most Beautiful Bengali Actresses In India
Here's our pick of the Top 10 Most Beautiful and sexiest Bengali Movie Actresses Right Now. So, scroll along…
12. Konkona Sen Sharma
Konkona Sen Sharma is an Indian actress and filmmaker known for her work in Hindi and Bengali cinema. She was born on December 3, 1979, in Kolkata, West Bengal, India. Konkona comes from a family with a strong film background. Her mother, Aparna Sen, is a renowned filmmaker and actress, and her father, Mukul Sharma, is a science writer.
Konkona Sen Sharma made her acting debut as a child artist in the Bengali film "Indira" in 1983. She later pursued a career in acting and gained critical acclaim for her performances in both mainstream and independent cinema.
11. Swastika Mukherjee
Swastika Mukherjee is well known Bengali actress who also appears in Hindi films and web series. She was born on December 13, 1980, in Kolkata, West Bengal, India. She made her acting debut in the Bengali film industry with the film "Hemanter Pakhi" in 2001. She gained recognition and popularity through her performances in films like "Mastaan" (2004), "Hello Kolkata" (2008), and "Byomkesh Bakshi" (2015).
In addition to her work in Bengali cinema, Swastika has also acted in several Hindi films. She appeared in the critically acclaimed film "Detective Byomkesh Bakshy!" (2015), directed by Dibakar Banerjee. Her performance in the film was well-received.
10. Raima Sen
Vogue is in her veins. Raima is a daughter of the royal families. Her Her father is from the royal family of Tripura and her maternal grandmother was once the Maharani of Jaipur.
Although she has acted in quite a many Bollywood movies, she is primarily inclined towards Bengali film Industry. The commercial Godmother launched her into the film industry in the year 1999.
Raima is the winner of BFJA – The Most Promising Actress Award for Tollywood film Nishi Japan.
9. Payel Sarkar
From being a model in the Bengali teen magazine, Unish-Kuri, she is now the sensation of television and Tollywood both. But when sky is the limit, every achievement is a milestone to yet another one. Sarkar also ventured in the Hindi Film Industry starring opposite Kunal Khemu in Guddu Ki Gun. Despite her success, she maintains her soft spoken charm, which is truly commendable.
While she has millions of followers worldwide, she is a follower of superstar Shahrukh Khan and adores Kajol too.
8. Paoli Dam
This is what we call multi-talented. Apart from back to back box office hits, in Tollywood, the Bengali tigress also plays her hand at classical dance and playback singing.
In Bollywood too, she left her impression with 2012 movie Hate Story produced by Vikram Bhatt. Her role as Kavyah Krishna in this film received overwhelming applauds from both viewers and media.
With a smile to die for, her aura is bound to attract anyone who comes in her presence. Her way to achieve excellence in whatever she does makes her fans fall in love with her, not just in Bengal but nationwide.
7. Sayantika Banerjee
Talent speaks out for itself. Nobody knows how and when. Sayantika emerged out as the star of Bengal soon after the commercial blockbuster Awara hit the box office in 2012.
Bannerjee launched herself with the dance reality show Naach Dhoom Macha Ley. At present, she's also the brand ambassador of Bengal Tigers Team in Celebrity Cricket League.
6. Pooja Bose
There is not a woman who doesn't know about the bubbly Vrinda in Tujh Sang Preet Lagai Sajna. Bose is truly an epitome of energy and elegance at the same time. Her emerald eyes carved down her arched eyebrows can make anyone fall for her at the very instant you see her.
Pooja also has a knack for dance. She was a part of Jhalak Dikhla Jaa Season 7 opposite the famous choreographer Rajit Dev. After leaving her mark in Tollywood, she now looks to enter Bollywood. Her latest Hindi film was Great Grand Masti, that released in July 2016.
5. Nusrat Jahan
At an age when most of the girls are just concerned about the number of likes on their Facebook pictures, Nusrat had already become a star. After winning the Fair-one Miss Kolkata Beauty Contest in 2010, she appeared in her Tollywood debut film Shotru, opposite Jeet. She was just 20 then.
After that, she has been giving back to back hits like Jamai 420, Har Har Byomkesh and the 2016 blockbuster Zulfiqar. Her flight can only make her rise and shine even more in years to come!
4. Mimi Chakraborty
With over 17m likes, her Facebook Fan following is self evident of her success in Tollywood. Her personality seems to be an amalgamation of boldness and allure along with an intelligence that depicts itself.
She has been a part of FFACE (Fame Fashion And Creative Excellence), but it isn't the limit though. Her 'own' style encompasses all the fashion trends, that too combined with the brilliance of goddess Durga, which shows not just in her roles, but in her eyes as well.
3. Srabanti Chatterjee
Who better than Srabanti could match the King Khan of Bangladesh, Shakib Khan in her Bangladeshi debut, Shikari. In 2003, her movie Champion had brought her to limelight in Tollywood.
She recently announced her engagement with her boyfriend and supermodel Krishan Vraj. We wish her all the best for the 'royal journey' as she quoted in her Facebook Post.
2. Koel Malik
Her features don't speak anything at all about her age. Do they?
The 2003 blockbuster Nater Guru marked her entry into the Tollywood industry. Koel's Bandhan opposite actor Jeet was also a super hit.
Married to Tollywood producer Nishpal Singh Rane, Koel now lives with her family in Kolkata, West Bengal.
1. Subhashree Ganguly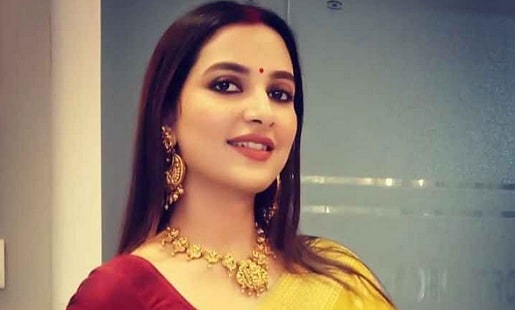 Subhashree is one of the most popular and youngest of Tollywood actresses. Her breakthrough was the Bengali film Pitribhumi directed by Prabhat Roy, which marked her beginning of success.
She also made her appearance in Bollywood with her 2014 film Spark and also appeared in the Maane Thene Paeye, a Tamil movie released in 2017.
Ganguly is a fitness aficionado and follows a regular yoga regimen. She has a charm and charisma that spellbinds, along with ambition and that too, at such a young age.
So, who's your favourite? It's difficult to decide. Isn't it? Well, that's why they are here in Top 10!
Santosh Kumar, He is a SEO + Blogger have 12 years of experience in writing tutorial, informative and product reviews topics.