Dance Plus Season 3 premiered on STAR Plus on 1 July 2017 and ended on 24th September 2017. It was directed and produced by Urban Brew Studios. Season 3 of Dance Plus catches viewers' attention by broadcasting excellent and entertaining performances. Due to its uniqueness and creative format, the show is very famous and acclaimed. Selected contestants kept the audience hooked and performed amazingly. The season welcomed numerous guests, including Bollywood superstars Shahrukh Khan, Akshay Kumar, etc.
Dance Plus Season 3 Winner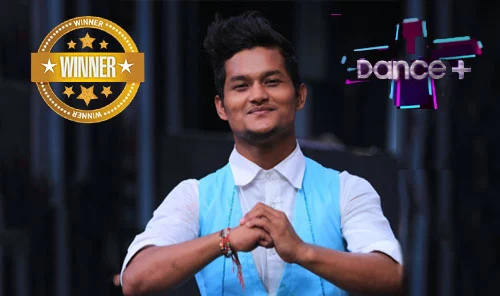 Season 3 of Dance Plus was won by Bir Radha Sherpa of team Punit, giving tough competition to the rest contestants. The four finalists, including Bir, gave excellent performances, which won millions of hearts. The rest three were from Dharmesh's team, creating a new history in this reality show.
Dance Plus Season 3 Runner-up
The first runner-up of Dance Plus Season 3 was Amardeep Singh Natt, while Aryan Patra was declared the 2nd runner-up. The 3rd runner-up of the show was Shivani and Tarun. In short, the winning team was from Puneet, and team Dharmesh has two winners from season 1 and season 2, while Shakti Mohan has none.
Dance Plus Season 3 Super Judge
Like previous seasons, Remo D'Souza appeared as the super judge this season. Apart from being a film director, Remo is a famous and good choreographer. There are various movies and videos directed by him, including Race 3, A Flying Jatt, ABCD, and ABCD 2. In addition, he was a judge on DID (Season 1, 2, and 3) and Jhalak Dikhla Ja.
Dance Plus Season 3 Mentors
Season 3 of Dance Plus has three captains, including:
Punit Pathak
Dharmesh Yelande
Shakti Mohan
Each judge/mentor worked as a team of contestants selected in the auditions. By the end of the show, the show got its final winner.
Dance Plus Season 3 Contestants' Name and Team
Keep reading to find out who the contestants and their team mentors were:
1. Team Dharmesh
Contestants Name
Aryan Patra – solo performer
Tarun & Shivani – duo performer
Amardeep Singh Natt – solo performer
Tuttix Crew – Group
2. Team Shakti
Contestants Name
Chow En Lai Phukan – solo performer
Sri Rama Nataka Nikethan – group
Nostalgia crew – group
Jeet Das – solo
3. Team Punit
Contestants Name
Bir Radha Sherpa – solo performer
V.P Crew – Group
Ayush & Mukesh – duo performer
House of Suraj – group
Related Topics:
Santosh Kumar, He is a SEO + Blogger have 12 years of experience in writing tutorial, informative and product reviews topics.