On November 9, 2019, Star Plus began airing episodes of the 5th season of Dance Plus. Varun Trikha Productions, Urban Brew Studios, & Frames Production were the ones responsible for its production and creation. In addition to that, it has reached the end of its trip after airing all its episodes.
Auditions came first for the second season of Dance Plus, just like they did for the first season. Auditions were held in cities and towns around the country. Raghav Juyal, the undisputed master of slow-motion dance, served as the event's host once more this time around.
Dance Plus Season 5 Winner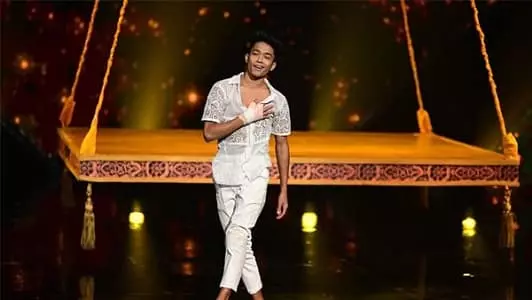 Rupesh Bane of Team Dharmesh was able to win season 5 of Dance Plus by making all of the other participants work for her victory. Because of this, many people in India began to refer to him as the country's newest dancing icon. Once more, Team Dharmesh provided other mentors with a challenging challenge, which ultimately resulted in a triumph for a member of his team.
Dance Plus Season 5 Runner Up
Rupesh Bane was announced as the winner of the competition; however, the Janam Crew from Team Punit was declared as a runner up. Sanchita and Subrato, who competed for Team Punit, finished the season as the second runner-up.
Judges and mentors of Dance Plus Season 5
Remo D' Souza served as the show's super judge once again this season of Dance Plus. He is an established film director & choreographer who are known for his talent and reputation. He served as a judge on a variety of reality series, including DID Season one, Season two, Season three, & Jhalak Dikhla Ja. He has also directed movies such as ABCD 1 & ABCD2, as well as F.A.L.T.U., in addition to participating in dance competition reality shows.
Suresh Mukund , Punit Pathak & Dharmesh Yelande, Karishma Chavan  are the mentors of season 5. They each had their own squad that was made up of the contestants that were chosen after the tryouts. At the conclusion of the competition, one team out of all the participants was selected as the winner.
Remo D'Souza is an outstanding judge throughout the entire year. In order to choose the winners, he makes decisions that are of the utmost importance. The show Dance+5 that airs on Star Plus focuses entirely on the unique aspects of dance shows.
Contestants and Team of Dance Plus Season 5
Now let's have a look at the team of mentors with their contestants name
Team Punit Pathak
Contestants
Bhim Bahadur from Sikkim
Sanchita & Subarto from Kolkata
Janam
Team Krishna Chavan
Contestants
B FAB Crew from Chennai
Creative Dance Crew from Mumbai
Jahangir Alam from Siliguri-
Deepika & Rupesh Soni from Delhi
Team Suresh Mukund
Contestants
Monark Trivedi from Junagadh
Sameep Dhakne from Mumbai
The Ace Dance Crew
SIBA Prasad from Odisha
Suraj & Priyanka
Team Dharmesh Yelande
Contestants
Dynamic Dance Crew from Mumbai
Naitik Singhal from Meerut, UP
Nritya Kala Kendra from Ahmadabad
Rupesh Bane from Mumbai
Related Topics:
Santosh Kumar, He is a SEO + Blogger have 12 years of experience in writing tutorial, informative and product reviews topics.