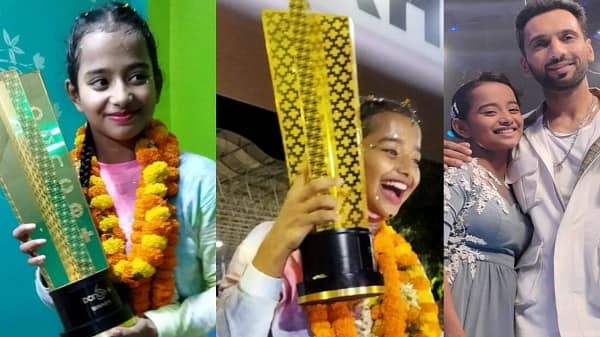 If you are someone who just loves dance, then you must be aware of the show Dance Plus. It is an Indian reality dance show and dancers from across the country participate in this competition to prove their dancing talent. Thousands of dancers are auditioned and a few good and talented dancers are selected for the competition. This show was first started in the year 2015, July. Since then it is one of the most popular reality shows and a lot of audiences wait for this show every year. Not just the audience, but also the participants wait for their chance to appear in this show.
The most popular and one of the best Bollywood choreographers Mr Remo D'Souza is the Super Judge for this reality dance show. It is also a movie director and has directed several movies in recent times. Along with the judge, there are also three captains in this show, who have their teams from the dancers selected in the audition. These three teams are going to compete with each other to grab the trophy of Dance Plus. The best part of the show is the host Raghav Juyal. He is a dancer and also a choreographer. He always makes sure to add humour to the show with his dance and acting as well.
You will be able to see different kinds of dance styles being presented in the Dance Plus reality show. You have solo performers, groups, and duo performers as well. They all given a tough fight to each other as this show always get the best talents from across the country to perform on the stage. From contemporary to Bollywood, from hip hop to popping, you will be able to see all kinds of dance styles here. This is one of the best platforms to show your dance talent and become a star in just no time.
So many seasons have been conducted so far and we have some of the best dancers as winners of the Dance Plus show. Let us have a look at all the Dance Plus show winners to date:
List of Dance Plus Winners with complete details:
1. V Company – Dance Plus Season 1 Winner: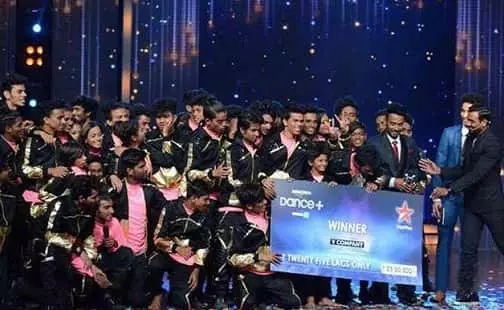 Dance Plus show was aired for the first time on 26th July 2015 and it lasted till 11th October 2015. The Frames Productions is the producer of the show Dance Plus. This was the first season of the show and no one expected that it is going to be such successful and we will get to enjoy so many seasons to date. The team has visited many different cities in India for the talent hunt and handpicked some of the best dancers in the country.
This show had three teams and one team had a mentor. Dharmesh Yelande, who is an Indian Choreographer and a super dancer were one of the mentors, while Dance India Dance 2 winner Shakti Mohan was the second mentor. She is also a good choreographer in Bollywood now. Sumeet Nagdev was the final mentor for this show. The winner of dance plus season 1 was from the Dharmesh Yelande's team V Company. It was a group and they have shown some terrific performance throughout the season. Their moves won millions of hearts along with the hearts of judge Remo D'Souza. Along with that Hardik Rawat from the same team stood 2nd runner-up and the Question Mark Crew from Sumeet's team was 1st runner-up.
2. Tanay Malhara – Dance Plus Season 2 Winner: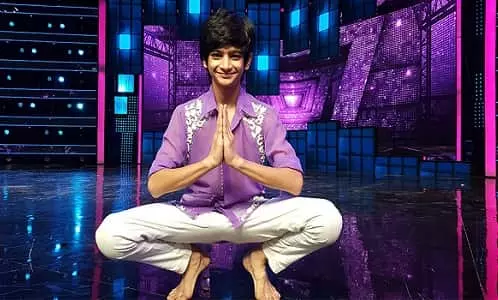 The season for the best dancers for season 2 started in May 2016. From 2nd July till 26th September, the team was able to pick some of the best dancers from India. The producers of this season 2 are Varun Trikha, Urban Brew Studios along the season 1 producer Frames Productions. On 2nd July the season 2 was aired and it lasted till 25th September. Even season 2 has three mentors, Dharmesh Yelande, Shakti Mohan, and the third mentor was a new person Punit Pathak. He is also a dancer and choreographer in Bollywood. The show had 25 episodes in total.
Just like the first season, the winner of dance plus season 2 is also from the team Dharmesh Yelande. Tanay Malhara was the winner of the Dance Plus show season 2. He belongs to Maharashtra and he has given spell-bounding performance in his every performance. He was a solo performer and still was a showstopper. The first runnerup was also from the team Dharmesh Yelande and it was Wild Ripperz Crew. The second runner-up and third runner-up were from Team Shakti Mohan. Second place was given to Piyush Bhagat, while the third runner-up position was given to Sushant Khatri. Sushant Khatri and Wild Ripperz Crew were from Nepal and were amazing performers.
3. Bir Radha Sherpa – Dance Plus Season 3 Winner: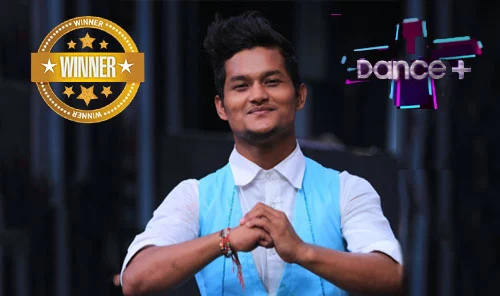 The Dance Plus season 3 was produced only by Urban Brew Studios. The host of all the Dance Plus shows is Raghav Juyal. It started in July 2017. The show aired on 17th July 2017 and the last episode was on 24th September. Just like the previous two seasons, this season also has three teams which were headed by Dharmesh Yelande, Shakti Mohan, and Punit Pathak. There were some of the best and most stunning performers from across the country. The auditions were very tough this season as there were many best dancers during the talent hunt.
For dance plus season 3, Bir Radha Sherpa from the Punit Pathak's team was the winner. She was from Assam and her performance kept all the audience hooked to the TVs during her every performance. She gave her best performance in contemporary style and B-Boying style of dance. Dharmesh Yelande's Amardeep Singh Natt was the second runner-up. He was the best at Robotic dancing style and was a solo performer. Some of the best Bollywood stars were the guests for this season. Akshay Kumar and Shahrukh Khan were some of the best guests. This was one of the best seasons out of the three seasons so far.
4. Chetan Salunkhe – Dance Plus Season 4 Winner: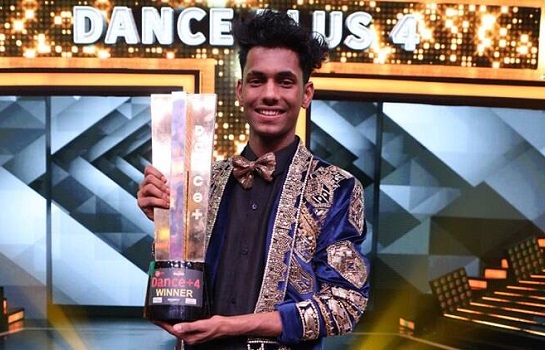 All the seasons of Dance Plus air on the Star Plus channel and it is one of the popular shows in Star Plus and among other Television reality shows. The producers of season 4 were Frames Productions and Urban Brew Studios. Season 4 was aired on 6th October 2018 and the last episode of the season was on 2nd February 2019. The hosts of this season were different from the last three seasons because it has two hosts. Along with Raghav Juyal, we also had Sugandha Mishra. This made the show more interesting and hilarious.
A wonderful and mesmerizing performer Chetan Salunkhe was the winner of season 4 of Dance Plus. He belongs to the beautiful city of Pune, Maharashtra. He is a solo performer. His style of dance was popping and he did complete justice to this dance form. He belonged to the team Punit Pathak. And in this dance plus season 4, Punit Pathak was the lucky mentor as the first runner-up Aanchel and Sujan was also from his team. They chose the contemporary style of dance and they did just perfectly. The second runner-up was Vartika Jha and her dance style was hip-hop and popping. Even this season had some of the best Bollywood stars like Shilpa Shetty, Anil Kapoor, Kapil Dev, Ranveer Singh, Katrina Kaif, Anushka Sharma, and Shahrukh Khan.
5. Rupesh Bane – Dance Plus Season 5 Winner: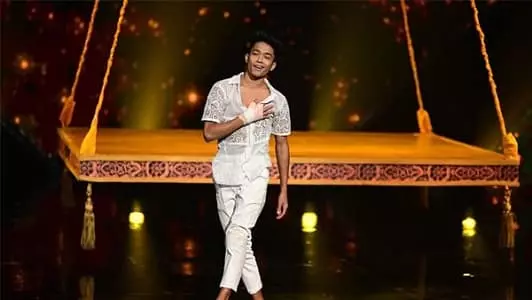 If you are someone who loves dance, then Dance Plus is one of your favourite dance shows in India. Season 5 of Dance Plus was another amazing season from the team of Dance Plus. The auditions were conducted in more than 13 cities in India and some of the great dance talents were picked. This show was a platform for some of the best dance forms in India. Unlike past seasons, this season had Punit Pathak, Karishma Chavan, Suresh Mukund, and Dharmesh Yelande as the mentors and Remo D'Souza was the judge of this amazing dance show. This season was produced by Urban Brew Studios.
The winner of the Season 5 Dance Plus show was Rupesh Bane from the team Dharmesh Yelande. The winner of the dance plus season 5 show was just 19 years old but he gave his best in every episode. He belongs to Mumbai, Maharashtra. The runner-ups for this season were Sanchita & Subroto and Janam Crew from the Punit Pathak's team and Deepika & Rupesh from Karishma Chavan's team. The finale episode was aired on 23rd February 2020. Some of the biggest stars of Bollywood like Mithun Chakraborty, Dharmendra, Tiger Shroff, Shraddha Kapoor, Guru Randhawa were the guests for the finale night. It was an amazing finale evening with some of the best performances of the Dance Plus show.
6. Sneha Chakraborty – Dance Plus Season 6 Winner: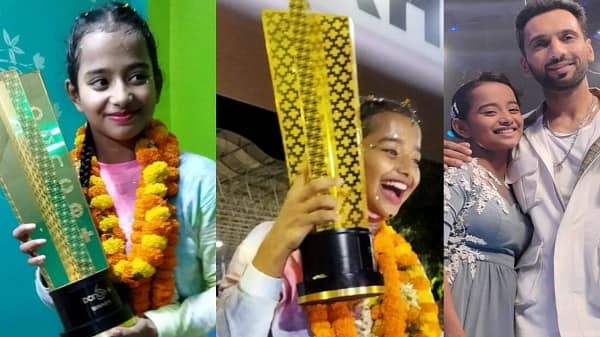 Due to the pandemic situation, this season 6 took place on the digital platform. Despite being conducted on the digital platform, it still gains a lot of popularity. The show was started on 13th September 2021 and the final episode was on 15th October 2021. Frames productions were the producer for season 6. This season was also hosted by Raghav Juyal and Judged by the ever-stylish dancer Remo D'Souza.
The mentors for this season were Puneet Pathak, Shakti Mohan, and Salman Yusuf Khan. Yes, Dharmesh Yelande was missing in season 6 and everyone surely missed one of the best mentors of the Dance Plus show. The winner for Dance Plus season 6 was Sneha Chakraborty and she was an amazing performer. She won prize money of Rs 25 lakhs and that was amazing. Her performance was spell bounding and she was able to beat many solos, groups, and duo performances. Just like the other seasons, even this OTT season had some of the best guests from Bollywood like Mithun Chakraborty, Yami Gautam, V Unbeatable, Prabhu Deva, Jacqueline Fernandez, Farah Khan, Arjun Kapoor, Neeraj Chopra, Kriti Sanon, Aishwarya Sharma, and many other superstars of Bollywood were part of the Season 6 Dance Plus show.
List of Dance Plus Show Judges and Hosts till Date:
Here in this section, we have discussed the list of all six seasons, dates of show, name of hosts and the runner-ups. This gives you a complete preview of the all the seasons:
Season
Dance Plus year
Name of Hosts
Runner-ups
Season 1
26th July 2015 – 11th October 2015
Raghav Juyal
Question Mark Crew & Hardik Rawat
Season 2
2nd July 2016 – 25th September 2016
Raghav Juyal
Wild Ripperz Crew, Piyush Bhagat, Sushant Khatri
Season 3
17th July 2016 – 24th September 2017
Raghav Juyal
Amardeep Singh Natt
Season 4
6th October 2018 – 2 nd February 2019
Raghav Juyal & Sugandha Mishra
Sujan and Aanchal,

Vartika Jha

Season 5
9th November 2019 – 22nd February 2020
Raghav Juyal
Janam Crew, Sanchita & Subroto
Season 6
13th September 2021 – 15th October 2021
Raghav Juyal
Dhananjay Joshi
Final Word:
So, we had six seasons so far from Dance Plus and we have many more to come in the coming years. This is a very good platform for those individuals and groups who have very good talent in dance but do not find an option to showcase their talents to the world. Dance Plus has made sure that the best talent win. Many contestants who have been part of this show in the top 10, whether they have won the show or not, have made a very good career in the dance world. This is a very good platform for many people.
The show is tele-casted every weekend on Saturdays and Sunday at 8 PM. You will have great fun on your weekends with this dance show, especially if you are a dance lover, then it is going to be a feast for your eyes. You will have extra fun when there are some extra guests or stars from Bollywood world. If you want to be part of this show, you can check the details on the Star Plus website from time to time and you can be on the stage of Dance Plus season 7.
Santosh Kumar, He is a SEO + Blogger have 12 years of experience in writing tutorial, informative and product reviews topics.