The 6th season of the reality competition show Dance Plus debuted on Disney+ Hotstar on September 14, 2021, and it continued to be aired there throughout the week until October 15, 2021.  Later, on October 31, 2021, it made its debut on Star Plus, where it continued to be broadcast every Sunday evening until January 16, 2022. It is collaboration between Urban Brew Studios and Frames Productions, the producers of the show.
Dance Plus Season 6 Winner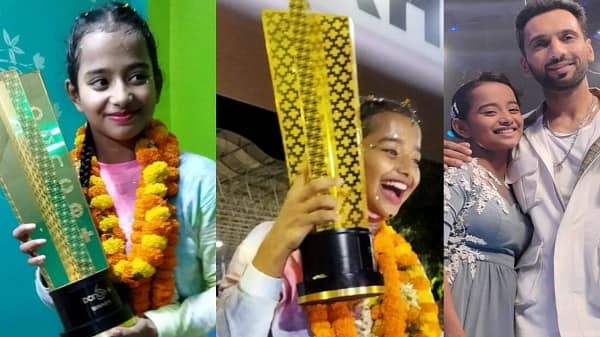 The Dance Plus Season 6 Winner is Harsh, Sneha and Tejash. Earlier all three of them entered the show separately but later on they performed together as a team and in the end lifted the trophy as a winner altogether in its final episode.
Dance Plus Season 6 Judges and Host
This reality dance show's Super Judge is none other than Mr. Remo D'Souza, who is widely regarded as both the most famous and one of the absolute best Bollywood choreographers. It is also a film director and in recent years has been responsible for directing a number of films.
The dancers who were chosen to participate in this show's audition are assigned to one of three teams, each of which is led by a captain in addition to the judge.
These 3 teams battled against one another in order to determine who will be the winner for the Dance Plus trophy. The host, Raghav Juyal, is easily the most entertaining aspect of the presentation. He not only dances but also creates his own choreography. He never fails to bring a sense of humor to the show, not only through his dancing but also through the acting he does.
Dance Plus Season 6 Runner-up
Dhananjay Joshi from team Shakti was the first runner-up of Dance Plus season 6 and Pranshu & Kuldeep from team Punit were the second runner up of dance plus season 6.
Dance Plus Season 6 Mentors and Contestants Name
The Dance plus season 6 were mentored by three captains namely:
Shakti Mohan is a well-known figure in Indian television who also works as a dancer and choreographer. From the first season to the fourth season of Dance Plus, she served as either the captain or a mentor, and she is currently serving in the same position for Dance plus 6.
Punit Pathak is a well-known figure on Indian television as a dancer, choreographer, and performer. Since the second season of Dance Plus, he has served as a mentor on the show.
As a well-known television personality & dancer in India, Salman Yusuff Khan has been well recognized for his work on series such as Fear Factor and Khatron ke Khiladi, amongst others. The sixth season of Dance Plus marked his first appearance on the show in any capacity, be it as a mentor or a captain
Contestants Name
Team Punit Pathak
Romsha Singh
Pratik Surve
Hot Indians Crew
Shivanshu Soni
Team Salman
MD Hasan Raja
Sara and Ajay
Tom & jerry
Rohan Parkale
N House Crew
Team Shakti
JS Angels
Dhananjay Joshi
PS2
Shweta Sharda
Harsh-Tejash-Sneha (Trio)
Related Topics:
Santosh Kumar, He is a SEO + Blogger have 12 years of experience in writing tutorial, informative and product reviews topics.