India's largest B2B market named, Indiamart, was established by two brothers (Dinesh Agarwal & Brijesh Agarwal) in 1999, Noida. The brilliant minds were previously hired in HCL Technologies. The founders mainly focused on the services & products in the portal of sales on Indiamart.
The main purpose of these two brothers is to simplify business with Indiamart. A buyer or seller can fulfil their business requirements on the Indiamart. The company promotes suppliers to join them and satisfies the buying needs of the users across the country.
It is one of the most trustworthy & popular business platforms, where a buyer has welcomed to buy products for their mini or large business. Even, you can sell services &goods as a seller on Indiamart.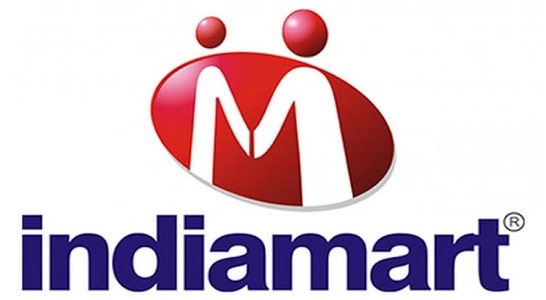 Whether you're a seller or buyer, you should have to register yourself on Indiamart to participate in different selling & buying activities. Buyers have various names on this business platform. The identification of buyers includes e-commerce, shop owners, individual private label brands, business owners, online sellers, retailers, etc.
This authentic platform requires a complete registration process to offer services & products. Another notable thing about this source is that it enables buyers to directly contact suppliers all over India. Even, buyers can contact them in the place where they live. These suppliers are 100% trustworthy and genuine in offering their best services.
There is a total of 52 or above categories of products & services on this platform. The services and products include kitchen appliances, clothing, accessories, households etc. It is a simple way to avail various products & services. Those who are willing to register their business on this platform should follow the mentioned steps:
Steps follow to become a seller on Indiamart
Before going to know how to register on Indiamart, it is necessary to have your GST registration. The legal registration allows you to sell products, especially taxable products around the country. Those who want to join Indiamart can create an Indiamart seller account by following a few steps. Let's take a look:
Step – 1 Create an Account on Indiamart as a seller.
Step – 2 Mentioned Details of Services & Products
Step – 3 Ready to Use
Let us discuss each step in-depth.
1. Create an Account on Indiamart as a seller
Open the official seller portal of Indiamart which is

https://seller.indiamart.com/

You can see the sell option at the top right corner of the page. Then, click on that option.
Next, mention your full name and registered mobile number.
An OTP will come on the same number which you have mentioned. Make sure the OTP number you put is accurate.
Then you will be asked to mention your business or company details. The details include Business or Firm Name and E-mail ID.
For email verification, you have received an OTP on your mail-id.
In the next step, you have to mention company details, personal details and address details, etc.
2. Mentioned Details of Services & Products
Now, you have to fill in the details of services and details that you will give through this platform. Next, enter the 'Continue' button for continuing.
Add GST number and details of the business location.
3. Ready to Use
A control panel of Indiamart sellers will be revealed after completing the above-given steps. This dashboard will help you to find the product details, reviews, inquiries, leads, statistics and others.
You can serve products and services by getting involved in Indiamart seller login.
Sellers are allowed to elevate their accounts. The seller account can be upgraded from free to paid listing. Sellers becoming paid listing sellers will get additional benefits than free listing sellers.
Now, the platform is open for you to serve different services & products and contact the buyers.
Santosh Kumar, He is a SEO + Blogger have 12 years of experience in writing tutorial, informative and product reviews topics.