India's popular singing reality TV Show, Sa Re Ga Ma Pa has been presenting talented singers since 1995. The show's concept is all about the singing talent and voice quality of an individual. It was first aired on 1 May 1995 on Zee TV, hosted by popular singer Sonu Nigam.
India is the land of ancient Tansen. No doubt, that Sa Re Ga Ma Pa is a television series of bringing talent on a higher scale. Many remain unheard even with such immense talent and hard work. All those kids/youngsters who have a spectacular voice can apply for Sa Re Ga Ma Pa nominations and can obtain exposure for a better singing future.
It was the first singing platform to encourages the youth to opt for singing as a career. Therefore, it gains immense popularity, and till now 15 singing superstars in India have shone as a winner through this show. Here we are going to discuss all season winners (1 to 15).
List of Sa Re Ga Ma Pa Winners with complete details
1. Season 1 of Sa Re Ga Ma Pa –Winner, Sanjivani
Sa Re Ga Ma Pa first season had won by the Sanjivani in 1995. The girl from Mumbai, India has specialized in devotional songs and is popular for classical singing. She has given her voice in various Bollywood songs. Also, she has shown in more than 1500 concerts across the globe.
2. Season 2 of Sa Re Ga Ma Pa – Winner, Nobina Mirjankar 
The show is a big hit at that time and come back with the 2nd edition in 1996. At that time, Nobina Mirjankar has won the trophy of the show. Nobody knows about her that much, as she is inactive in the singing industry.
3. Season 3 of Sa Re Ga Ma Pa – Winner, Mohammad Vakil
Once again, the show came up with season 3 with new contestants and this time a male singer named Mohammad Vakil won the trophy.He lifts the level of the show and became popular for his classical Ghazal singing.If you've listenedto 'AyaTere Dar PeDeewana song from the Veer Jaara Movie had sung by this singer.
4. Season 4 of Sa Re Ga Ma Pa – Winner, Bela Shende
The fourth season was won by a female singer named Bela Shende. She has given her voice in various regional and Bollywood movies. In 2014, she has won the National singer award for the song 'Khukhura' from the 'Tuhya Dharma Koncha' which is a Marathi Film. The film Jodha Akbar' is a super hit movie and the song 'Man Mohan' is sung by Bela Shende.
5. Season 5 of Sa Re Ga Ma Pa – Winner, Archana Udupa
Archana Udupa won the fifth edition of Sa Re Ga Ma Pa, this year the title of the show was changed with Sa Re Ga Ma in the place of Sa Re Ga Ma. She has sung various songs for the south Industry. She is from south origin and won this Hindi reality singing show. She also has given her voice in more than 1000 CDs and cassettes. In 2012, she won the title of 'Best Female Play Back Singer in the Karnataka State Film Award for the Film 'Bhagirathi'.
6. Season 6 of Sa Re Ga Ma Pa – Winner, Shreya Ghoshal
Today's singing superstar, Shreya Ghoshal is the champion of Sa Re Ga Ma Pa Season 6. She is one of the popular and versatile Indian singers. She has performed various stage shows, has given her voice in countless Bollywood movies. She has become successful in the music industry. She wins 4 National Awards and 14 Filmfare awards and so on for their melodious voice.
7. Season 7 of Sa Re Ga Ma Pa – Winner, Debojit Shaha
In 2005, the seventh season of the show came after a long gap of 4 –years. This time winner is DenojitSamhain. This season was dependent on public voting and the same format has been adopted till now.DebojitShaha sings various Hindi songs but he is more associated with Assamese and Bengali Languages. He also got the title of 'Voice of India'.
8. Season 8 of Sa Re Ga Ma Pa – Winner, Ujjain Mukherjee & Aishwarya Nigam
In 2006, the 8th season came with a different theme 'Aek Mein Aur Ek Tu'. This season featured pairing in the competition for the first time. Both female and male singers are doing various stage shows in India and across the world. The item number ' MunniBadnam Hui' from the 'Dabang Movie' has sung by Aishwarya Nigam.
9. Season 9 of Sa Re Ga Ma Pa – Winner, Aneek Dhar
AneekDhar is the only one who won the Bangala Big Boss and Zee Bangla Sa Re Ga Ma Pa. At present, he is performing in numerous shows with his band within and outside the country.
10. Season 10 of Sa Re Ga Ma Pa – Winner, Vaishali Madhe
VaishaliMadhe won the title of Sa Re Ga Ma Pa of season 10th. She sang various songs in her inborn language. In 2014, she had awarded the film ' Vaghi' under the 5th Godrej Expert Sahyadri Cine Award as the Best Female Playback Singer.
11. Season 11 of Sa Re Ga Ma Pa – Winner, Kamal Khan
He has given his voice in the ' Sufiana' song from the film ' The Dirty Picture. Just because of this song, he won the Zee Cine Award for 'Fresh Talent' in 2012. He got 34 million for his popular Punjabi hit ' Dil Sara' on YouTube.
12. Season 12 of Sa Re Ga Ma Pa – Winner, Jash Raj Jayant Joshi
The 12th edition of Sa Re Ga Ma Pa was won by Jash Raj Jayant Joshi, who lives in Pune. He is one of the popular Playback Singer of India. But presently, he sings a song for the Marathi film industry.
13. Season 13 of Sa Re Ga Ma Pa – Winner, Khushal Paul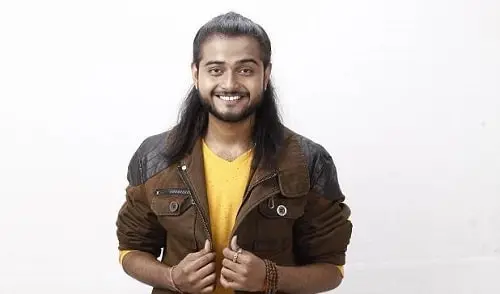 Khushal Paul is a Kolkata playback singer and was in a team of Pritam Chakraborty. He won a Car and Rs. 25 Lakh cash prize as a winner of Season 13 of Sa Re Ga Ma Pa. He has recorded songs as part of Strum Entertainment Pvt. Ltd.
14. Season 14 of Sa Re Ga Ma Pa 2018 – Winner Ishita Vishwakarma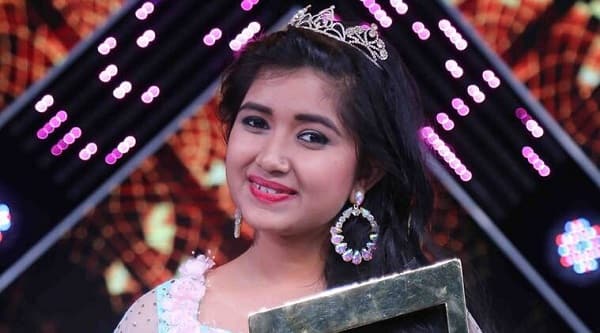 Season 14 of Sa Re Ga Ma Pa was started in October 2018 and ends on 27th Jan. 2019.  After defeating a total of 15 finalist contestants, Ishita Vishwakarma wins the finale trophy. She is also the brand ambassador of MP Government, Lado Abhiyan. The MP girl learnt singing from her mother.
14. Season 15 of Sa Re Ga Ma Pa 2021-2022 – Winner Neelanjana Ray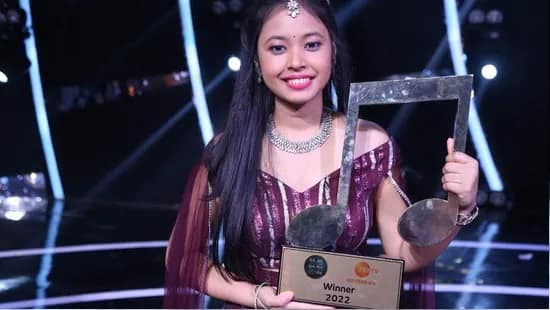 Season 15 of Sa Re Ga Ma Pa was started on 16 October 2021 and ends on 6th March 2022. The show was judged by Himesh Reshammiya, Vishal Dadlani, Shankar Mahadevan and host by Aditya narayan. The show was won by Neelanjana Ray her hometown is Alipurduar.
List of Sa Re Ga Ma Pa Show Judges and Hosts till date
Here we are going to tell about the name of Judges and Hosts of Sa Re Ga Ma Pa Singing Relatiy TV Show till date:
| | | | |
| --- | --- | --- | --- |
|  Year | Sa Re Ga Ma Pa Season | Name of Judges | Name of Hosts |
| 1995 | Season 1 | Aadesh Shrivastava, Suresh Wadkar, Kumar Sanu, Raam Laxman, Ravi, Ravinder Jain, Nikhil-Vinay, Nadeem Shravan & Khayyam, Sameer and Dilip Sen | Sonu Nigam |
| 1996 | Season 2 | Kalyanji-Anandji | Sonu Nigam |
| 1997 | Season 3 | Pt. Hariprasad Chaurasia | Sonu Nigam |
| 1998 | Season 4 | Naushad, Anil Biswas, Pandit Jasraj, Kalyanji-Anandji, Pandit Hari Prasad Chaurasia, Jagjit Singh, Begum Parveen Sultana, Khayyam, O.P. Nayyar, Rajkumari | Sonu Nigam |
| 1999 | Season 5 | Kishan Prasad Maharaj, Payarelal, Chitra | Sonu Nigam |
| 2000 | Season 6 | Anil Biswas, Vilayat Khan, Zakir Hussain, Girja Devi, Pandit Shivkumar Sharma, Ram Narayan | Sonu Nigam |
| 2005 | Season 7 | Jatin-Lalit, Aadesh Shrivastava, Ismail Darbar, HimeshReshammiya | Sonu Nigam |
| 2006 | Season 8 | Lesle Lewis, Hariharan | Sonu Nigam |
| 2007 | Season 9 | BhappiLahiri, Vishal-Shekhar, HimeshReshammiya, Ismail Darbar | Aditya Narayan |
| 2009 | Season 10 | HimeshReshammiya, Aadesh Shrivastava, Pritam, Shankar Mahadevan, | Aditya Narayan |
| 2010 | Season 11 | Daler Mehndi, Sajid-Wajid,Vishal-Shekhar | Manish Paul |
| 2012 | Season 12 | Shankar Mahadevan, Sajid-Wajid, Rahul Ram | Javed Ali |
| 2013 | Season 13 | Pritam, Sajid-Wajid, Mika | Aditya Narayan |
| 2014 | Season 14 | Wajid Khan, ShekharRavjiani, SonaMohapatra, Richa Sharma | Aditya Narayan |
The judges from 1995 to 2014 of Sa Re Ga Ma Pa are Indian's one of the best singers. They are not just doing their job but also choose one of the best singers since 1995. Every year, many new talented singers applied for this popular show.
Final Words
Sa Re Ga Ma Pa is the first's Indian singing show that changes the lives of many talented male and female singers. Many dreams have got a flight through this show. It's not just a show but also a big platform to reach the top. India is a land where different kinds of music like classical, folk, Indian rock, Indian pop and others has to exist. Just like mentioned winners, you can also show you're singing talent by participating in this show.
As the music industry gives you various opportunities to shine in the respective field. Having talent is not enough but showcase the talent is the important thing. Sa Re Ga Ma is a big platform for people who want to shine like a singer in the world.
Santosh Kumar, He is a SEO + Blogger have 12 years of experience in writing tutorial, informative and product reviews topics.