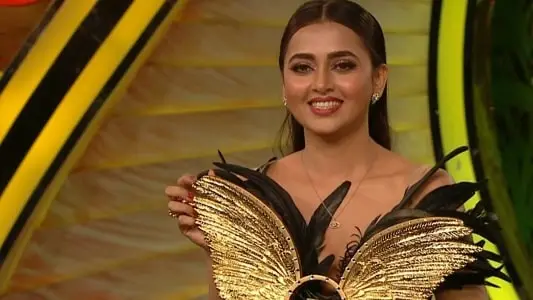 Bigg Boss is one of the most-watched Indian TV reality show that grabbed the eyeballs of Indians. With over fifteen seasons, it is highly successful among Indians. Bigg Boss season 13 is famous over all other seasons due to the crazy drama of Shehnaaz gill, Late SidharthShukla, AasimRiaz and Bhau.
Now, this show is hosted by the Bollywood superstar Salman Khan. All the Bigg boss viewers get immense drama for 3 to 5 months at the end of every year. The Bigg boss winners get huge prize money, fame and exposure to the entertainment industry.
The major attraction of this show is the isolation of contestants from the world, a new house theme and plenty of fun & games. The show creators come up with different ideas to create a war situation between all the players. Gossips turn into fights, hate and lots of drama for viewers.
This show was started in 2006 with a unique concept. The concept of the show is different from other TV reality shows. People starting big boss currently has the curiosity to know who won the show in previous seasons.So, here we are going to discuss the Bigg Boss (Hindi) winners of all seasons.
Bigg Boss Show Format
Before taking deep dive into the winner list, you need to know the format to understand the concept of the show if watching for the first time.The format of Bigg Boss is taken up from Netherlands popular show called Netherlands Big Brothers. In Netherland, the show became popular, thus the concept of the show was going viral. You can check google as well to know more about it.
In India, there is a various version of the Bigg Boss at the state level in different languages such as Bigg Boss Kannada, Bigg Boss Telugu, Bigg Boss Tamil. All versions are less popular than the Bigg Boss Hindi Version which is itself a big hit since 2006.
After the first edition, the Bigg boss was getting a positive response from the audience so it was a huge success for the creator, director and producer.At present, the show has to watch by every age group in India.
List of Bigg Boss Winners along with other details
The show has completed its 15 seasons so far, since broadcasts on Colors Channel. This flourishing show is given a total of 15 multitalented winners till now.Due to the constant appreciation of the audience, many more seasons will come in future. The contestant for Bigg boss is selected from the various industry of field including Dancing, Singing, Comedian, Political, even common man of India. Let's take a look at winners of Bigg Boss from Season 1 to 15 with their price money details.
Bigg Boss Season 1 – Winner, Rahul Roy
The big boss season 1 was first broadcasted in 2006, was hosted by the popular Bollywood actor, comedian, dancer, producer, choreographer, playback singer named 'Arshad Warsi'. The time-duration of season 1 is 80 days. At last, the winner tag was given to the Bollywood actor Rahul Roy. He was awarded the Finale trophy and Cash Prize of Rs. 1 Crore. Before winning the show, the Bollywood Actor, producer and former model Rahul Roy had seen in 'Aashiqui' Movie in 1990.
Bigg Boss Season 2 – Winner, Ashutosh Kaushik
The second edition of the show was started in 2008, and was hosted by an Indian Bollywood actress& model named 'Shilpa Shetty'.  This time once again the winner was a male contestant, Ashutosh Kaushik which became an actor. He also won MTV Reality Show 'Hero Honda Roadies 5.0'.  He won the cash prize of Rs. 1 Crore and also lifts the final trophy.
Bigg Boss Season 3 – Winner, Vindu Dara Singh
Another season comes with a new contestant in 2009. This time the show was hosted by the Bollywood Superstar "Mr Amitabh Bachhan". Vindu Dara Singh son of Late.Shri Dara Singh became the emerging winner of the show. He won millions of hearts through their down to earth attitude, simplicity, a frank and strong personality. This type of nature him to win the Bigg Boss Season 3 winner title. He got Rs. 1 Crore Cash Price along with the trophy. Apart from that, he became the first contestant who won the Chevrolet Cruze feat Car for excellent performance in the BB house.
Big Boss Season 4 – Winner, Shweta Tiwari
Shweta Tiwari is the popular face of Indian Television. She plays various roles in the Indian Series and gained huge popularity through TV series named KasauttiZindagi kay (2001 to 2008). After the breakup with Raja Chaudhry (Husband), she came with a positive attitude in Bigg Boss Season 4. Through this positive attitude, she became the winner of this edition, and uplift BB trophy and got Rs. 1 Crore Cash prize.
Bigg Boss Season 5 – Winner, Juhi Parmar
The popular Television Actress JuhiParmar became successful by playing role famous TV series ' Kumkum'. She is a wife also a TV actress, an anchor, TV personality, TV presenter, dancer and singer. She takes part in the fifth edition of Bigg Boss and is finally awarded a Cash Price of 1 Crore along with Trophy.
Bigg Boss Season 6 – Winner, Urvashi Dholakia
Urvashi Dholakia is a well-known face of Indian Television. She plays various negative roles in various TV series but is popular for their role of ' KomolikaBasu' in KasautiiZindagii Kay. She entered the Bigg Boss House in Season 6th and won the title as a winner. She won the Cash Prize of Rs. 50 Lakhs.
Bigg Boss Season 7 – Winner, Gauhar Khan
An Indian Model and Bollywood Actress, Gauhar Khan gained popularity through her item song called Nasha in the film Aan: Men at work. She shows her better understanding, caring nature in the Bigg Boss Season 7 which helps to make her a winner. She got Rs. 1 Crore as a Cash Prize.
Bigg Boss Season 8 – Winner, Gautam Gulati
Gautam Gulati is one of the popular Indian Television and Film actors. He worked with Salman Khan in Veer Movie in 2010. To beat other contestants, he won the title of Bigg Boss Season 8 and lift the trophy. He got Rs. 50 lakhs as a Cash prize.
Bigg Boss Season 9 – Winner, Prince Narula
Prince Narula is a model and become a popular Indian face. He won three TV reality shows including Bigg Boss Season 9, MTV Roadies and MTV Splitsvilla.  The popular Bollywood actor Salmaan khan was hosted Bigg Boss Season 9 with the tagline "Bigg Boss Double Trouble". This time cash prize was Rs. 39 Lakh instead of Rs. 50 lakh.
Bigg Boss Season 10 – Winner, Manveer Gurjar
Manveer Gurjar was a common man before winning the Bigg Boss Season 10th.  He became a well-known personality after winning the show. Big Boss Season 10 allows the common man to compete with other contestants. He entered in BB 10 house as the first contestant and won the trophy of this season. He won Rs. 40 Lakh along with the trophy.
Big Boss Season 11 – Winner, Shilpa Shinde
Big Boss Season 11 was won by the popular TV actress ShilpaShinde. She plays a lead role in the TV comedian show 'Bhabhi Ji Ghar Par Ha' and 'ChidiyaGhar'. She won the cash prize of Rs. 50 lakh and lift the trophy as a winner.
Bigg Boss Season 12 – Winner, Dipika Kakar
DipikaKakar plays role as Simar in Color TV show SasuralSimarka. This beautiful lady won her fans hearts and other audiences by showing her loving and caring nature. This soft-hearted personality wins trophy along with the cash prize of Rs. 30 Lakh.
Bigg Boss Season 13 – Winner, Sidharth Shukla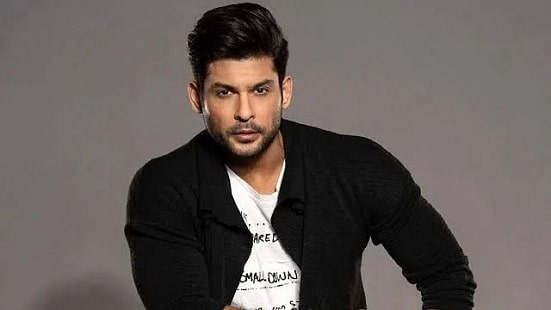 In 2020, Bigg Boss Season 13 started with 21 contestants in Mumbai. It is one of the most successful seasons in the entire history of Bigg Boss. With bold personality and dedication regarding Bigg boss, Sidharth Shukla won the cash prize of Rs. 50 Lakh and lift the trophy. Once again the show was hosted by none other than Salman Khan.
Bigg Boss Season 14 – Winner, Rubina Dilaik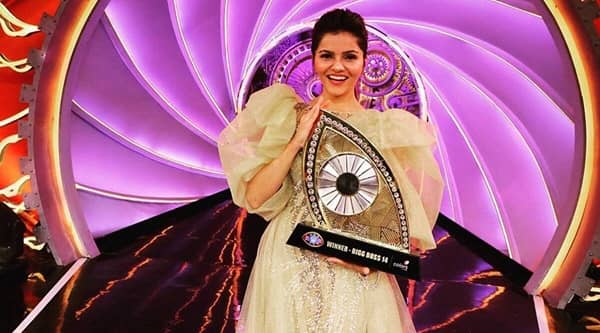 As you all know, 2020 was a bad phase for everyone due to Covid-19 Pandemic. But the Bigg Boss came back on 3rd October 2020 after a gap. There was a total of 23 contestants in this season. The show was continued for 143 days and completed on 21st Feb 2021. This season was won by a beautiful, talented Indian Popular face named RubinaDilaik. She won Rs. 36 Lakh as a cash prize.
Bigg Boss Season 15 – Winner, Tejasswi Prakash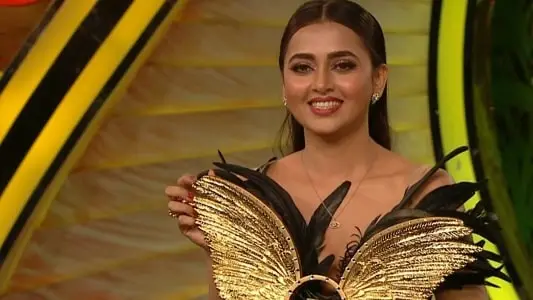 Bigg Boss Season 15, also called Sankat in Jungle or Bigg Boss Pan Pana Pan Pandrah, is as always aired on colors TV. It broadcasted on 2 October 2021 and hosted by none other than Bollywood superstar Salman Khan. This season's grand finale occurred on 30 January 2022, wherein Tejasswi Prakash was announced as the winner, and Pratik Sehajpal was declared a runner-up. She gave the tough competition to other contestants. After beating all, she lifted the trophy and a money prize of Rs 40 lakh.
The season starts with a small jungle, where contestants enter, where no beds, sofas or bathrooms have for the first three weeks. This season houses 24 contestants, including Raqesh, Afsana, Umar, Abhijit, Karan, Shamita, Prateek, Rakhi, Devoleena, Vidhi, Sahil, etc. The first teaser of this season was released on 22 August 2021, wherein the show's host Salman Khan appeared as a forest officer.
List of Big Boss Seasons Runner-Ups, Hosts Name, Year and Date
Here we are also going to describe the Runner-ups name and much more details of the Bigg Boss Show:
| | | | |
| --- | --- | --- | --- |
| Season | Big Boss Year | Name of Hosts | Runner-Ups |
| Season 1 | 3 November 2006 – 26 January 2007 | Arshad Warsi | Carol Gracias |
| Season 2 | 17 August 2008 – 22 November 2008 | Shilpa Shetty | Raja Chaudhary |
| Season 3 | 4 October 2009 – 26 December 2009 | Amitabh Bachhan | Pravesh Rana |
| Season 4 | 3 October 2010 – 8 January 2011 | Salman Khan | Dalip Singh Rana (Khali) |
| Season 5 | 2 October 2011 – 7 January 2012 | Salman Khan & Sanjay Dutt | MahekChahal |
| Season 6 | 7 October 2012 – 12 January 2013 | Salman Khan | Imam Siddique |
| Season 7 | 15 September 2013 – 28 December 2013 | Salman Khan | Tanisha Mukerji |
| Season 8 | 21 September 2014 – 31 January 2015 | Salman Khan | Karishma Tanna |
| Season 9 | 11 October 2015 – 23 January 2016 | Salman Khan | Rishabh Sinha |
| Season 10 | 16 October – 2016 28 January 2017 | Salman Khan | Bani J |
| Season 11 | 1 October 2017 – 14 January 2018 | Salman Khan | Heena Khan |
| Season 12 | 30 December 2018 | Salman Khan | Sreesanth |
| Season 13 | 15 February 2020 | Salman Khan | AsimRiaz |
| Season 14 | 3 October 2020 – 21st Feb 2021 | Salman Khan | Rahul Vaidya |
| Season 15 | 2 October 2021 – 30 January 2022 | Salman Khan | Tejasswi Prakash |
Final Words
The Bigg Boss shows the original personality of an individual. This show teaches contestants to deal with different natures and makes them better people. For a specific time of duration, contestants have to stay away from their friends, family and outside world. They can't contact their family members and get isolated from other contestants in the BB house.
All activities are captured in the cameras. In the presence of Bigg Boss, which is a mysterious personality, contestants play various tasks and activities for being on the top.
The five days or week include contestant activities, but Saturday and Sunday is a weekend day where the Salman Khan talking about the entire week activities. For fun and drama, you can watch Bigg Boss from Monday to Friday at 10:30 PM. The time for Weekend Days might be 9:30 PM.
Santosh Kumar, He is a SEO + Blogger have 12 years of experience in writing tutorial, informative and product reviews topics.